Davinci Virtual
ConsumerAffairs Accredited Brand
Davinci Virtual Office Solutions provides virtual office services to help small businesses maintain a global presence on a local budget. Along with local or toll-free phone and fax numbers, live receptionist services and live Web chat, Davinci also offers prime business addresses, at over 1700 locations worldwide, administrative services and much more.
Purchase your Virtual Office Address, Live Receptionist Service and Web Chat Service online - anytime.
Davinci Virtual Office Solutions Gallery (5)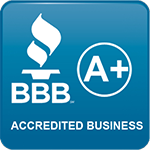 A+BBB Rating
View More
View More
A link has directed you to this review. Its location on this page may change next time you visit.
This review is featured by Davinci Virtual
Hynek of Fox River Grover, IL Verified Reviewer Verified Buyer
Original review: Oct. 6, 2018
Davinci Virtual has been great to work with and has been very responsive. I went to them because of the location and the rate offered. I use the offline features, the location address and the specifics for the business. They are easy to work with. When I was putting everything together, they guided me throughout the process and they provided all the support that I needed. They made it a pleasant experience.
Be the first one to find this review helpful
This review is featured by Davinci Virtual
Freddie of Pearland, TX Verified Reviewer Verified Buyer
Original review: Feb. 24, 2018
We needed a virtual office. I saw online that Davinci Virtual was affordable and I decided to go with it. I use the address for advertising. If I need to meet someone in person, I can go there and meet someone in person. It's good to have a virtual address and I'm happy with Davinci Virtual.
Be the first one to find this review helpful
Page 1 Reviews 1 - 10
Kevin of Glenview, IL Verified Reviewer Verified Buyer
Original review: June 8, 2019
A virtual office sounds better on paper than a PO box for a business address. I use Davinci Virtual mostly for the address, and they have been very professional. My interactions with their reps have mostly been via email and for the most part, it has been very good. Every time I contact somebody, they're usually quick to respond and help out with whatever they can. I get to pick up anything from my virtual office box and it seems to be going okay. However, I was told that I would be notified whenever I receive mail in my mailbox. I sent a debit card over to the virtual address, but nobody contacted me about it and I had to disable the card because I was not sure if they actually received it or not.
Davinci Virtual response
Kevin we appreciate you taking time to share your feedback. I'm glad that everything has been working out well so far. I will have a rep reach out to you in regards to your mail so we can make sure everything is setup properly. Please let us know if you need anything else!
Summer Hoggard
Customer Care Supervisor
Be the first one to find this review helpful
Thank you, you have successfully subscribed to our newsletter!
Enjoy reading our tips and recommendations.
We value your privacy. Unsubscribe easily.
Rita of West Palm Beach, FL Verified Reviewer Verified Buyer
Original review: May 10, 2019
I had an exceptional experience with Davinci Virtual. I found them going through the internet, and there was another company that I looked at, but Davinci fits my needs better. They also answered any question that I had. I use the system for sales, and I used the mailing address, too. But the place that the mail goes to does not offer the office services and they said that the people are rude. So, they no longer use it. So now, I have to change my address because I can't use the facility as an office if needed. That was a bit of a downer, but I'm okay.
My experience today was great. I did speak with someone yesterday and they were supposed to get back to me this morning. But it was after hours yesterday, and I was getting a little antsy because it was approaching 11 o'clock and I haven't heard anything yet. I got on the app. Then I made my own appointment and spoke with someone. I called them to make sure that the appointment was fixed. They made the phone call, and everything was good. When I got to the facility, it was very nice. The office is clean. The receptionists were wonderful, smiling, greeting and they told me my client was already there. She gave me the key and walked me through the office. I set up my laptop and hand my information over to the client. Everything went seamlessly well. Overall, I'm very satisfied with Davinci.
View more
Davinci Virtual response
Rita I appreciate you sharing your feedback and I am sorry to hear about the issue you had with the office space. We do have many locations that you can book space in, and it looks like you were able to find a different room to use which is great. Please let us know if you need anything else and we are happy to assist.
Summer Hoggard
Customer Care Supervisor
Be the first one to find this review helpful
Isabelle of Kissimmee, FL Verified Reviewer Verified Buyer
Original review: April 12, 2019
I needed a virtual office for my business and although the Davinci Virtual prices were higher than if I were to just contact the virtual office and do a contract with them directly, I decided to stay with Davinci for my company phone number. Davinci directs calls for me to my personal number. Having a company phone number looks more official and professional for customers. I provided Davinci a phone script for when people would call the company phone, what I wanted them to hear and Davinci was able to fulfill that. Davinci Virtual definitely helped.
I corresponded with two ladies there and they were very professional. The first person set up the account and the second one is who I communicated with to record the message that I wanted. It has been a really good experience. Davinci Virtual was very easy to find and to put up an account with. They were very patient with me as I had to change my appointment from time to time. I'm very satisfied at this point.
View more
Davinci Virtual response
Isabelle thank you for sharing your feedback with us! I'm glad the professional number is working out well for your business and the phone service is suiting your needs. Please let us know if you need anything else and we are always happy to help.
Summer Hoggard
Customer Care Supervisor
Be the first one to find this review helpful
David of San Jose, CA Verified Reviewer Verified Buyer
Original review: March 6, 2019
Right now, we run a business out of my home. We're a virtual team and we have resources all over the country. But the address of the business is my home address, and so, the entire purpose of the exercise to get a professional address was to get an address that looked good. And if somebody were to do a Google Street Map search of the address, it would look like a professional business. We used Davinci because of the price point and how pretty the address sounded for the vanity.
We had a number of calls with their reps going through the setup process and two of the interactions didn't go as smooth as I would have hoped. One was a follow-up from the team and they told us there was stuff we needed to do that didn't need to be done. So, when I called them back, like, "I thought we already did this." And then, they acknowledged that there was some glitch on their end that caused them to re-contact us, but it was indeed already done. And then, there was some paperwork they asked us to fill out for something and it didn't feel right that I needed to get the driver's license. It felt inappropriate that I had to get the driver's license information from my co-founder to set it up. So, I just stepped out of that. But the people were pleasant, cordial, and professional. It was just those two misses, but they weren't enough to bother me.
View more
Davinci Virtual response
David,
Thank you so much for providing us with this feedback. I am sorry to hear about the bit of confusion during the setup, however I am glad that we were able to get it resolved for you. The professional office will look great for your business and we are excited that we can provide that service for you!
Summer Hoggard
Customer Care Manager
Be the first one to find this review helpful
Brandon of Romeoville, IL Verified Reviewer Verified Buyer
Original review: Jan. 2, 2019
I'm an authorized retailer for a couple of Fortune 500 companies but we do sales from our homes. I didn't have a physical location so I needed a virtual office to technically have a location for some of the requirements for some of those contracts. I got quotes from other businesses but Davinci is my first company in that regard. Their pricing and how quickly they would contact prospects led to me sign up with them.
I use them for inbound calling and when I was setting it up, they were really on it. So it made the process very easy. Then for any concerns that I had, they had the answers right away. Or if they didn't know the answers, the managers on duty knew what to say. So it was a really great experience. They were very professional. They also seem to do a good job of making you aware of the different features that you may not already have. I get emails of their promotions. If I needed an office, I could probably get one but since I don't really need it, it's more for meetings. The features I would use more than anything else would be for sales meetings and renting by-the-hour like if I need to do a sales presentation or I happen to have an interview out of town.
View more
Davinci Virtual response
Brandon,
I am so pleased to know about what a great experience you've with our offices and phone service! We always try to go above and beyond to ensure the setup process is easy & efficient for our clients, so thanks for sharing your feedback to let us know we are hitting this mark!
Summer Hoggard
Customer Care Manager
Be the first one to find this review helpful
How do I know I can trust these reviews about Davinci Virtual Office Solutions?
2,126,080 reviews on ConsumerAffairs are verified.
We require contact information to ensure our reviewers are real.
We use intelligent software that helps us maintain the integrity of reviews.
Our moderators read all reviews to verify quality and helpfulness.
For more information about reviews on ConsumerAffairs.com please visit our FAQ.

Brenda of Richmond, TX Verified Reviewer
Original review: Nov. 5, 2019
Davinci is not the actual office space provider. I joined Davinci last year. I was told I would have to put a deposit down, which was never refunded. When I asked about the deposit it no longer was a deposit but a finder's fee for locating office space. In addition to not being transparent, I was told that my mail would be sent to my home address. When I kept getting notices from Google to register my business I called and asked why my mail was not sent to my home as they said it would be.
The agent at the 877 number told me that she would call the main office. I was like, can I just call them? because the main office was not listed anywhere on their website. The agent claimed I had to go through her. Week goes by, so I call again, another agent tells me that she left several messages and sent the admin an email. I was like.. How is that helping my business?"
So I decided to go up to the office which is called "Titan Business Suites" so they are not even affiliated with davinci, they are just a broker. I cancelled my relationship with Davinci when I found I had 1 year of mail piled up at their office. No note, no email, no notification whatsoever to let me know I had mail. I opened some of the letters to find checks from customers and vendors. Before you decide to go through these guys I suggest you find out who "really owns" the office. Because they had me sign up, pay a deposit only to find out, they are not part of this office.
View more
Davinci Virtual response
Hello Brenda - thank you so much for taking the time to leave your feedback. I wanted to personally apologize for the frustration surrounding your mail services. I understand Lauren has reached out to discuss this further with you, and that the issue has been resolved. If there is anything more that we can do to assist you, please don't hesitate to let us know.
Tacy Jackson
Operations Manager
Be the first one to find this review helpful

Gloria of Ckpe, VA Verified Reviewer
Original review: Oct. 18, 2019
Poor organization; did not deliver on the services committed to providing. Lost mail. Double billing for a few months per year accidentally; did not deliver timely mail in time. Do not follow up on email correspondence. I would not recommend this company.
Be the first one to find this review helpful
Cynthia of Fairfield, CA Verified Reviewer Verified Buyer
Original review: Sept. 18, 2019
We heard about the Davinci Virtual from an attorney who uses that system. It was a trial, but since we had another service and we weren't happy with them and this was a referral from another attorney, we thought we'd take the chance and try them. We use the system as a receptionist for inbound calls and our experience with their team has all been pleasant.
Be the first one to find this review helpful
D. of Mi, MI Verified Reviewer Verified Buyer
Original review: Aug. 23, 2019
I was interested in having a virtual office space and Davinci Virtual seems to have most of the listings. They were a broker between me and an office space right around the corner from me. It's a fine service but I'm probably not going to renew with them once my contract ends because they charge an ongoing monthly fee for the service. If I renew with Davinci, I'd have to pay them as the broker whereas if I go directly to any of the virtual office providers, then I can get it for 30 bucks cheaper a month.
Be the first one to find this review helpful
Ruben of Sherman Oaks, CA Verified Reviewer Verified Buyer
Original review: Aug. 21, 2019
For my business, I needed a physical address that wasn't my home and I had an excellent experience with Davinci when I set it up to find out where the location was. I don't use their business phone system though. They cost way more money than what it would be for me to set up my own.
Be the first one to find this review helpful
Davinci Virtual Office Solutions expert review by ConsumerAffairs
Davinci Virtual is a full-service virtual office solution that serves more than 15,000 consumers across the globe. It offers a complete range of virtual offices and meeting spaces along with communications services, including live receptionists, mail forwarding and unlimited long distance dialing.
Free live quote: By giving Davinci a bit of information about your virtual office needs, Davinci will generate a free quote in under an hour.

Day offices available: Contractors or virtual businesses can pair a virtual receptionist with a temporary office space for those days when there is no substitute for a face-to-face meeting.

Free auto-receptionist: Live operators handle most calls, but businesses can also set up an automatic receptionist to handle common issues. The auto-receptionist is included in the cost of virtual receptionist services.

Scalable office services: Davinci Virtual offers multiple tiers of service and scales to fit any business needs. Whether clients need a meeting place for small businesses or a catering service for enterprise meetings, Davinci can meet any company's needs regardless of size.

Unlimited long distance: Business calls rarely conform to state boundaries, so having free long distance calling helps control telecom expenses.

Best for: small businesses and enterprise companies.