Davinci Virtual
ConsumerAffairs Accredited Brand
Davinci Virtual Office Solutions provides virtual office services to help small businesses maintain a global presence on a local budget. Along with local or toll-free phone and fax numbers, live receptionist services and live Web chat, Davinci also offers prime business addresses, at over 1200 locations worldwide, administrative services and much more.
Purchase your Virtual Office Address, Live Receptionist Service and Web Chat Service online - anytime.
Davinci Virtual Office Solutions Gallery (5)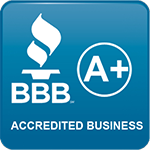 Read More
Read More
Select stars to rate your experience
Last updated: Oct. 15, 2017
90

Davinci Virtual Consumer Reviews and Complaints
This review is featured by Davinci Virtual
Original review: Feb. 12, 2017
We went with the Davinci system mainly because of the receptionist services. They're our back-up secretaries and, whenever we're not able to get to the phones during office hours, we have a live voice answering the calls. So far, they've been great. Everything has been good. They're very responsive whenever we make any changes to our instructions or I need anything modified. It doesn't take them very long to respond back.
Our boss had Davinci temporarily since we didn't have a big office then. When our office got bigger, he was the one that recommended to keep Davinci on board. I'm the main go-to person, and the team at Davinci call me all the time to ask me questions if they have somebody on the phone that they're not sure who to route the call to, and that's a good thing.
View more
Thank you for sharing your experience! We love that we are able to assist with your business, even as you grow. We are excited to work with you more moving forward!
This review is featured by Davinci Virtual
Original review: Feb. 11, 2017
We're using the virtual receptionist part of the call services of Davinci right now. We chose to go that route because it was a better fit for our business. We've had some little hiccups here and there with call quality and some of the things that we signed up for that I came to find out were extras, but nothing too major to sit there and moan and groan about. They've been booking. They're missing out on one thing that we were asking for, but I haven't even bothered to double check or triple check. For what they've been doing so far, they've been great.
My interactions with the reps have always been very good and pleasant. Melissa, specifically, has been great, and Wendy has been super awesome. I've spoken to Samuel a few times and he's been awesome as well. I would definitely suggest Davinci to someone. However, I would make sure that they're aware of the pricing and increases, and how they manage with such good work when it comes down to their business.
View more
Thank you for providing such valuable feedback! It's great to hear that we are able to assist with your business needs. We are always happy to make adjustments to your call flow if things aren't being handled the way you'd like. You can reach our customer service department at 877-693-2846 if there is ever anything we can assist you with to make the service even better!
Original review: Oct. 15, 2017
Davinci Virtual's website is clearer and more understandable than other providers. I also like their name. Once I instructed them to get a letter and send a scanned copy to me and they did it on time and I was very satisfied. My experience with them was very good and I am very satisfied.
Thank you, you have successfully subscribed to our newsletter!
Enjoy reading our tips and recommendations.
Unsubscribe easily whenever you want
Original review: Oct. 11, 2017
My business is all over the place and it's nice to have a physical location without the high rent. I use Davinci's virtual offices and they've been good so far.
Original review: Oct. 9, 2017
Davinci Virtual is competent. They have good ratings. We got their virtual business phone system and use the answering service the most. It's inbound and they take messages after hours. They're the best.
Original review: Oct. 6, 2017
We needed separate addresses for mailing and we have Davinci in our office so just went with them. They serve the function that we need them to.
Original review: Oct. 4, 2017
I'm using Davinci Virtual's virtual office for inbound and my experience in dealing with their team has all been good.
How do I know I can trust these reviews about Davinci Virtual Office Solutions?
911,173 reviews on ConsumerAffairs are verified.
We require contact information to ensure our reviewers are real.
We use intelligent software that helps us maintain the integrity of reviews.
Our moderators read all reviews to verify quality and helpfulness.
For more information about reviews on ConsumerAffairs.com please visit our FAQ.
Original review: Oct. 2, 2017
Davinci Virtual has been amazing and I've been with them for years now. We use them a lot for mail forwarding and they've made it easier to manage my business. Their account reps have been very helpful too and if I forget to fill out a CRM, they reach out to me. They've made sure that I had everything that I needed. I like the customer service and would highly recommend Davinci Virtual to anybody that asked.
Original review: Sept. 27, 2017
I found Davinci Virtual online and it's been great so far. We are receiving mail through it and it's a very nice utility.
Original review: Sept. 20, 2017
I use the Davinci Virtual office service. I got referred from my friends so I got it and the service is good. It has made an improvement in our business on the payment and the customer service part looks good.
Original review: Sept. 18, 2017
We needed someone to answer phones and to have an office address and we wanted calls to go directly through that number when I'm not able to take calls and mail delivery. The Davinci Virtual team were very professional in the start-up. Since we started a couple of months, I've only received one phone call and we didn't get very much mail there though I was very impressed with the one phone call that came through. I got an email and I was able to click on the link and hear the voice message. It was very efficient. The problem was we really haven't optimized their services at all since we're in the process of updating our website and it's taking much longer. The new number doesn't appear anywhere and people are still calling my number.
Original review: Sept. 4, 2017
I had a terrible experience with Davinci Virtual. Last month, I scheduled a room to do a seminar in Knoxville. We have been really pressed because we moved offices. I sent out about 500 postcards and what I needed Davinci to do is to make calls for me about the seminar after the cards got to the attendees. I called their call center a week before and asked what I needed to do to get them to make calls for me. I said I haven't got the time to call and go through everything. The guy said that I should either call and tell them what I want to do or I can email them. So I just gave them all the respondents but first asked where to send it.
He gave an email address and I wrote it down. I sent all the information for them to do calls for me and about three hours later, I hadn't got any confirmation. I sent it again. When I went up to the seminar the next day, I called in advance to make sure everything was set-up and it was. But I found out that they haven't made any calls. In fact, the email the guy gave me was the wrong email. It was davinci.com and not davincivirtual.com. The horrible part is that because I thought Davinci was going to call and no one called, I've never had a seminar when no one showed up. I didn't get myself and my staff to make calls to make sure we had attendees. I depended on Davinci and that was stupid so that cost me about $2,000.
The second thing was when I got to the meeting room itself, it's absolutely terrible. It's in an office park that has five different huge buildings. There are no real directions to get to the office except it says, "Building D." And you go into Building D off of a major road that is on the back of that building. Then you got to go down and find where to go into this building. It is two stories from that standpoint, fairly a basement in a high but it's on a hill. So when you go in, there are absolutely no parking spaces. And finally, when you go out to the entrance, which is really in the rear of the building, there's a whole line of parking places but they're all been taken up. So, there's nowhere for me to park.
And I know, if anybody comes to the event, they're not going to drive all over the Oak Ridge trying to find parking places. The lady that runs the place said there are plenty of parking places and I can go there. But it's behind another building. I know my customers aren't going to get it clearly. And even if they were, they're probably not going to walk for half a mile to come to one of my seminars.The best thing for any of these buildings is to have a guest parking that is convenient. So, when I go in, and if people at Davinci had made the call, they would just be with the receptionist and she'll escort them to the meeting room. But although they have parking around this building, it's all full.
When I went in, the lady said the meeting room was in the back and I had to go down an aisle. What she meant however was, I should go down the aisle all the way to the back of the building to find it. There's nothing out there saying, "Daniel's Financial Seminar or Daniel's Financial Lunch and Learn." Nobody would know where to go. It's just one of the rooms down the way. And the room was just like going into a manufacturing room to do a seminar. Just tables and chairs and they're dirty. The tables where they had lunch before had not even been cleaned. I'm sure if anybody had come, which they did not, they would have seen how dirty and terrible it is.
It isn't working out with Davinci, to be frank about it. I paid for this phone call for about four months and never used it. They have gotten two calls in for me and that's it. I should have been using it every day, or at least, got an email back from this guy that gave me the instructions saying what I needed to do about the seminar. What I've just done is lose a lot of money. I had paid for nothing. There are some service issues and that's what I was concerned about when I called them about a month ago. Their marketing program is good because they're getting all these things and then offer them to you. But when it gets down to really what meets the road, they ought to have a service that follows-up and make sure it's done correctly. Also, when I called in to talk to customer service, the lady came back and told me that I used the wrong email address. That was something I didn't make up.
As for the guy I spoke with, everything would have worked out had he done any follow-up. He could have called back. He could have sent an email with all the details we talked about but he didn't. Maybe he didn't know what it was and he'd been on the hook so he didn't. Lastly, why in the world would somebody have conference rooms and parking and not have particular parking for guests? Customers aren't going to park or go to wherever building they can get parking. If I'd come over there to come to my seminar, I would just have left because I had to drive around just to find a place to park.
Overall, somebody needs to change what they're doing. A couple of months ago, I called in for something and the lady has obviously no sympathy. That's not a problem, though. I can deal with rude people. But it's personal when it affects my business. There needs to be some degree of empathy if you're going to be customer service and somebody is calling about a problem. This shows massive failure. Going back, I read the email I had sent and there I asked the guy about the information he has to send. What I should have done was follow-up since it was the first time I sent it for some calls. Now, I will have to send more stuff because I'm going to have to call him every day. I'm going to get what I paid for.
View more
We reached out to this client and are working with them to resolve their concerns. We appreciate the feedback and look forward to working together more!
Original review: Aug. 26, 2017
We opened a business for the first time and my husband needed someone to answer the phone. He found Davinci Virtual and we use them to take a message for us. Once the phone rings, they will take a message and e-mail directly to us so we're able to return telephone calls to future and current customers promptly. We also use the e-fax. Davinci helps our business especially because my husband is out. Every one of their reps who I've spoken to have been very helpful. They're great and they take very efficient and detailed messages. They'll obtain the name, numbers, and reason for calling.
Original review: Aug. 23, 2017
A friend saw a link for Davinci Virtual and was using their setup in Atlanta. I needed an actual location in my city and so we decided to go check out Davinci online ourselves. Davinci was the most convenient and their price was reasonable. The representatives set me up and answered any questions that I may have had and I reach out to them periodically for an update. I use the mail, and I don't get a lot of phone calls but it's perfect when I do. I travel a lot and all of my mail and packages come to my house so it's really convenient to have a central location and to be able to send packages out.
Original review: Aug. 21, 2017
My business is mobile so I just need a professional address. I googled online for a virtual office and the Davinci Virtual's building at North Orange Ave. is pretty close to my fire station which is my other job so I used them. I'm still kind of a startup and so I haven't really seen a huge difference in having that address yet. But so far, I use the box and it's going pretty good. If somebody's mailing me something, I have them mail it to my boss most of the time. I do legal consulting and if I needed to use the office, it is really nice. But I haven't had to yet because most people that hire me are attorneys and they want me at their office. But Davinci's pretty user-friendly and their customer service have all been very nice.
Original review: Aug. 19, 2017
Davinci Virtual was set up to make us look more like we were further along as a company than we were. The only feature we use is the live answering, where Davinci acts like we've got a secretary sitting there and forwarding the call to us, which is all we need it for right now. Prior to Davinci, we just used ourselves, but we set up Davinci 'cause we thought one of our clients would be calling more but they just call our cell phone number rather than going through the operator. The few times that we've needed it though, it worked. I also called and checked on it a few times to see if it's still working. It's been what we needed and hopefully, we'll be using Davinci more as we grow more.
Original review: Aug. 13, 2017
I needed a virtual address and Davinci Virtual was the cheapest option in Hawaii. Their reps forwarded the mail and the experience has been generally fine.
Original review: July 19, 2017
I have an online business and I needed an address for licensing and documents. I heard about Davinci Virtual from a friend and so I got a virtual office from them. Every interaction I had with the customer service team at Davinci was pleasant. Everybody was professional and answered most of my questions. Furthermore, if I decided to cancel tomorrow, I can. It's month to month instead of a whole year contract. Overall, Davinci is good at what it does and has good customer service. I would recommend them to a friend.
Original review: July 15, 2017
I was looking online for virtual offices and came across Davinci Virtual as an option because of the location. My business mail and packages go there. They have a professional setup that uses non-traditional businesses to get into business. They are always professional and helpful when I go there to get my packages. And it's still the same through email. They are personable and have great customer service.
Original review: July 6, 2017
We were using Regus before but we decided to change over to a Davinci system because of the location we were looking at for the office. We use their auto receptionist feature the most. However, the compliance requirements to get set up is a lot more difficult than it was with other companies. It took a lot longer than I wanted to, but we got the feedback from their team and now that we're set up, it's fine.
Original review: July 4, 2017
I have a home office so I needed a business address that was not my home office address. I talked to the Davinci team a few times and they were nice enough. They dropped the call a couple of times so they asked me to fill something out that I had already filled out. But after that was taken care of, all was well.
Original review: June 28, 2017
I had prior experience with Davinci Virtual with one of my other companies so I used them again for a brand new venture. We use their system for people who are interested in volunteering, donating to any of the causes that the America First Foundation runs and use it to take in calls when we're unable to do it. Davinci sends us messages of those phone calls and we're able to communicate with the donors. Their reps were very informative, helpful and attentive to what we were looking for. They answered all of our questions so we were very comfortable going with them.
I love how Davinci has a live operator on the other end of the phone and they answer the phone representing the non-profit or any companies and take those messages in the absence of our staff. I also love how they have the virtual office online that even the offices in physical locations are able to go in, retrieve mail and other messages that may not have been put across and the resources that they provide. Overall, it's a fantastic company and I had an excellent experience. I have recommended this service to the CEOs that I know.
View more
Original review: June 20, 2017
I researched online and compared various services that offered the same thing, and then I interviewed Davinci Virtual and felt like they were the best fit for our new organization. Then they set it up right away. And we've been using their phone system for inbound calling and the auto-receptionist feature where they can route calls sequentially to 21 of us in the organization. Overall, they have great customer service and ease of setup.
Original review: June 18, 2017
Talking with the representative Rihanna at Davinci Virtual is pretty smooth and she was very helpful. The person who's processing my virtual office will know immediately what to do after making an agreement with her. They always get it together on time even when I give them very hard deadlines. I like the company because everyone is willing to help, courteous and very polite when they answer the phone.
Original review: June 17, 2017
Davinci Virtual came up when I searched online for a place that has an inexpensive virtual office. They had one for 50 bucks and it was right around what I was looking to rent for price-wise so I contacted them. The initial conversation I had with them was very good and haven't had any reason to speak to anyone since then because everything has been fine. It is good that they keep their promises. The guy that I talked to did everything he said he was going to do to get it and he did it at the time time he said he would. I use their virtual office service now. They send periodically an email to see how things are going as well as promotions they're having. Overall, my experience with them is sufficient and effective.
Original review: June 16, 2017
I had used Regus and their fees were too much. So, I did an online search for virtual offices in my area and Davinci was offering a special at the time for a couple of free months. Furthermore, their pricing and services were what I needed. I didn't need anything other than an address and they were one of the few who offered that at a good price. And so, I decided to get in contact with them.
While Regus and Davinci are comparable as both of the services they provided were the same, Davinci's customer service has been really good. Their sales representative was very helpful and their setup of the system was speedy. I appreciated that. Overall, working with Davinci has been an easygoing experience. It's pretty simple and self-explanatory as far as what they offer and what I'm using them for. I really enjoy them.
View more
Original review: June 11, 2017
I searched for a virtual office space and Davinci had one office pretty close to where I wanted the virtual address to be so I chose them. But the business didn't actually get off the ground, so I didn't really use the service so much except for the mailing address. The rep that I worked with, Heather, was very courteous, friendly and eager to help, but it was also a bit overwhelming. She would contact me two or three times a week to get the paperwork done and I had told her I needed another week to do it and she still kept in contact with me twice a week. So, it got a little pushy, but it was fine. It wasn't overly negative and would prefer that than the opposite. I just didn't have the time and I felt bad not being able to get it all done in time. But if I had another business or if the business got off the ground, I would have stayed with them.
Original review: June 10, 2017
We've always had standalone offices, but we travel a lot when we do more public relations in other countries, so having a physical office really didn't serve any purpose. So I searched for a virtual office and Davinci was the first one that seemed reputable since the rest of the companies were all over the place. So, I use Davinci more as an office. I don't have to talk to the people at Davinci on a regular basis, but when I did, it was a very pleasant, laid-back and cut and dry experience. It's almost like a seamless operation for me, so it works out.
Original review: June 6, 2017
I needed to have a business location for my mail to be delivered to. I didn't want to have my home address as my business address. I called a company and I didn't speak to someone directly. They were transferring me and I was in a rush. Then I called Davinci and the one I spoke to was quick to answer. She was extremely smart and helpful and it seemed like a perfect fit. The set up and training went super smooth and very efficient. I use the virtual office and the mail. And the person who picks up my mail once a week from them said that they're extremely pleasant and that it's a pleasure to go in there. All in all, I'm happy with my experience.
Original review: June 5, 2017
I contacted Davinci when I needed their product. Their team was very cordial and professional, and were very clear and never bothersome. Since getting a Davinci system, we've been using it for all client works. And we use the address and my office features the most. So far, it's working out well and overall, it's been a quick and efficient experience with Davinci.
Original review: May 29, 2017
We needed an answering service. Davinci Virtual was the first one up when I Googled it, and they look like it was very simple. It was a great experience. I owe them a phone call because the owner of our company has gotten a little squirrelly and decided to cancel the way we pay certain things. We went into default and then they cancelled, but it's not their fault, it's ours. They do a great job. We use the answering service where they transfer calls. It legitimized our startup. It's very simple and fast, and they were very responsive.
Original review: May 28, 2017
We use Davinci's virtual receptionist. We reply to customers by taking in phone calls and half of it is automated. We make sure that we contact Davinci's team for things like email. We had a key account manager and one of their people is calling us regularly because the email update is supposed to be receiving the most quality program.