Best Virtual Office Companies
Technology has made it possible to work from almost anywhere, which can make spending money on real estate and overhead for a brick and mortar office unnecessary, especially for startups. Virtual offices help people cultivate their businesses anywhere by providing a business address and communication system without the expenses that come with keeping up a physical location.
In addition to financial and mobility benefits, virtual offices also offer added flexibility to keep employees working at the times that best fit their and their clients' schedules. Services including renting a temporary conference room for a meeting or providing a professional business address make virtual offices ideal for startups or small businesses in need of the same professional appearance of larger businesses.
Compare Reviews for Top Virtual Office Companies

Davinci Virtual
Read 160 Reviews

Davinci Virtual Office Solutions provides virtual office, receptionists, mail forwarding services and more. Clients can hold meetings at over 4,000 spaces across the world. Reserve your virtual office for as low as $50 per month.

Alliance Virtual Offices
Read 108 Reviews

Alliance Virtual Offices is a business service company that provides an office address, live receptionist, virtual phone system and rentable meeting spaces for small businesses and self-employed and work-from-home professionals.

Allied Offices
Read Expert Review

Founded in Las Vegas in 2006, Allied Offices provides virtual office solutions like mail forwarding and receptionist services to small and large businesses. With over 350 locations, Allied Offices' prices start at $249 per month.

Cloud Virtual Office
Read Expert Review

Based in San Francisco, Cloud Virtual Offices (CloudVO) launched in 2004 to offer office space rentals, professional addresses and phone services designed for small businesses and startups. Service prices start at $40 per month.

eOffice
Read Expert Review

Founded in 2002 and headquartered in London, eOffice provides virtual office and workspace solutions to consumers. Services include professional address, phone services, rooms for rent and more. Pricing is available upon request.

Intelligent Office
Read Expert Review

Founded in 1995, Intelligent Office provides virtual office solutions to businesses of all types, offering custom plans to suit a variety of needs. They operate in the United States and Canada. Quotes are available upon request.

Opus Virtual Offices
Read Expert Review

Opus Virtual Offices provides complete virtual office solutions for clients in the United States and Canada. With over 500 locations, Opus gives small businesses professional appearances. Prices start at $99 per month.

Regus
Read Expert Review

Regus was founded in Belgium in 1989 to offer workspace solutions for clients. Now, the company services clients ranging from startups to established corporations around the world. Prices are available upon request.

Servcorp
Read Expert Review

Servcorp is a worldwide virtual office supplier with over 140 locations in 52 cities in 22 countries. They offer various packages for professional addresses, communications solutions and meeting places. Prices available online.

WeWork
Read Expert Review

WeWork was founded in 2010 to offer affordable, collaborative workspaces and services for small businesses and creators. Members have access to public or private workspaces at different price points, starting at $45 per month.
Thank you, you have successfully subscribed to our newsletter!
Enjoy reading our tips and recommendations.
We value your privacy. Unsubscribe easily.
Virtual office features that matter most
Professional address
The most common reason for a virtual office is for clients to give their business a professional address without the expense of purchasing or renting real estate. It allows customers to feel secure doing business with a professional address and offers the client a place to receive mail.
Customer security: It's no surprise that customers feel more secure working with a professional-looking business. Having an office address affords the client a legitimate business location that's usually reserved for larger businesses.
Mail services: Mail services allow clients to receive their business mail at a physical location. Virtual offices also offer mail sorting and forwarding services for business mail.
Receptionists and phone service
Another reason virtual offices are in demand is because they often offer professional receptionist and phone service as well. These services and receptionist roles differ among virtual office companies.
Virtual receptionist: Many virtual office companies hire real receptionists who speak to clients' customers and direct calls to the clients' businesses. Receptionist duties can include forwarding calls, taking memos and reading from a script provided by the client.
Automated receptionist: Some virtual office companies offer automated receptionist services that answer calls with a recorded voice reading from a script, usually provided by the client. Depending on the virtual office company, this receptionist service may operate at all hours or only after regular business hours are over.
Voicemail: Most virtual offices provide voicemail services for their clients. Voicemail storage or email transcription services vary among virtual office companies.
Fax: Virtual offices also have fax services available. Some even include a transcription service that turns the content of the fax into an email to send to the client.
Physical office space
Many virtual office companies offer physical spaces for rent. From boardrooms for meetings to open-area workspaces, virtual offices can accommodate a range of client needs.
Open-area workspaces: For clients who just need a space to work, virtual offices can provide an open-area workspace for collaborative or individual work.
Private offices: For clients who need a quieter place to work, virtual offices often have lockable private offices and storage spaces for rent.
Conference rooms: Clients can rent conference rooms for business meetings or presentations in a professional setting. These rooms are usually outfitted with projectors and other necessary equipment.
Event areas: For businesses that hold company events, virtual offices can provide a gathering place for parties or conferences.
Office amenities
Renting physical space from a virtual office often comes with certain amenities. Consumers considering virtual office services for renting space should make sure the office contains any amenities required to do their jobs.
Wi-Fi: Most virtual office workspaces offer complimentary Wi-Fi service.
Printing and copying: Many rental workspaces offer printing and copying services. Limits regarding the number of allotted printed pages and options for color printing vary among offices.
Lounges: Most virtual offices provide lounges for a more relaxed, open setting to work.
Kitchens: Some virtual office spaces have kitchens for clients to cook or store food when they come to work.
Flexibility
Another key feature of virtual offices is the flexibility they offer clients. From office hours to scalable package options, having a virtual office that suits changing needs is an important feature to consider.
Office hours: A virtual office allows clients to set their own hours, but services like receptionists and workspace availability often work on a schedule. Potential clients should always be aware of their virtual office's hours of operation.
Scalable memberships: Most importantly for startups, scalability is a key benefit of a virtual office. Some virtual office memberships allow clients to add more amenities or scale back their memberships to fit their needs.
Price
While consumers should always make sure that a virtual office will fit their needs first, price is still an important final determining factor. Virtual offices offer their services at various price points and payment options.
Customized and tiered services: Many virtual offices offer their services at different price points. Spending more money unlocks access to more premium services. Some virtual offices even build custom plans for clients.
City rates: For clients in need of office space in particular areas, their chosen cities are subject to different rates. Nicer spaces in more popular cities tend to have higher rental rates.
Flat-rates: Some virtual offices are available to use for a flat, monthly rate. These usually include basic functions like receptionist and address services with other services available at additional charges.
Workspace rates: Most virtual offices that offer physical workspace charge by the hour or day. Open-area spaces are generally cheaper than private offices.
Types of virtual office services
Address services
One basic function of a virtual office is providing clients with a professional address. This address can be used for receiving and forwarding business mail.
Telephone and receptionist services
Virtual offices also give clients access to professional phone services like call forwarding and voicemail. Many include receptionists who direct calls to the client's business.
Workspaces
Some virtual offices offer physical workspaces for rent. These can be open desk areas, lounges or individual offices.
Full office rental
Virtual offices often have physical office locations available for rent for events or meetings. These spaces are often equipped with standard office amenities like kitchens, printing areas, Wi-Fi and more.
Virtual office users
Startup companies
When companies first start out, they may not have enough money to invest in physical office space. Virtual offices can be an inexpensive alternative for new businesses.
Online companies
Companies that do most of their work online can benefit from virtual offices to centralize their calls and mail without paying for physical office space that goes unused.
Home offices
For people working from home, virtual offices can help clients keep their home addresses private. This option provides a safe alternative for clients who do not want to give their home addresses to customers.
Small businesses
Most virtual offices are marketed to small businesses that may not need or are unable to afford physical office space.
Enterprise companies
Even multi-million dollar enterprise companies can benefit from virtual offices. Companies with employees who travel often can benefit from temporary workspaces offered by virtual offices.
Remote workers
Virtual offices that offer workspaces can be helpful for remote workers who need a professional atmosphere to be productive.
Environmentally conscious businesses
Virtual offices have a significantly smaller carbon footprint than a physical office. Without the need for overhead, businesses can save energy and money.
Virtual office company reviews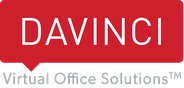 Davinci Virtual is a full-service virtual office solution that serves more than 15,000 consumers across the globe. It offers a complete range of virtual offices and meeting spaces along with communications services, including live receptionists, mail forwarding and unlimited long distance dialing.
Read More

Opus Virtual Offices provides complete office solutions like live receptionist services, a business address for mail, meeting places and more. The company was founded to offer their virtual office service at a low price with over 500 locations in the United States and Canada.
Live receptionist service: Opus' live receptionist services provide clients with a live receptionist to forward and screen calls for their businesses, putting a human voice behind their customer management. These receptionists operate from 8:30 a.m. to 5:30 p.m. (8 a.m. to 5 p.m. in PST timezones).
Faxes and voicemail conversion: Opus Virtual Offices offers conversion services to turn faxes and voicemail messages into emails. This service keeps lines of communication open between businesses and their customers.
Basic service: Opus Virtual Offices' basic service includes a corporate mailing address, live receptionist service, two voicemail boxes, fax and voicemail email conversion, company phone and fax numbers and call forwarding.
No small print: For a flat fee of $99 per month, clients get access to the full range of Opus' basic virtual office services. No hidden fees and no surprises.
One month free: Clients who subscribe to 12 months of Opus Virtual Office service get one month free.
Best for: small businesses, businesses setting up satellite branches, startups and home offices.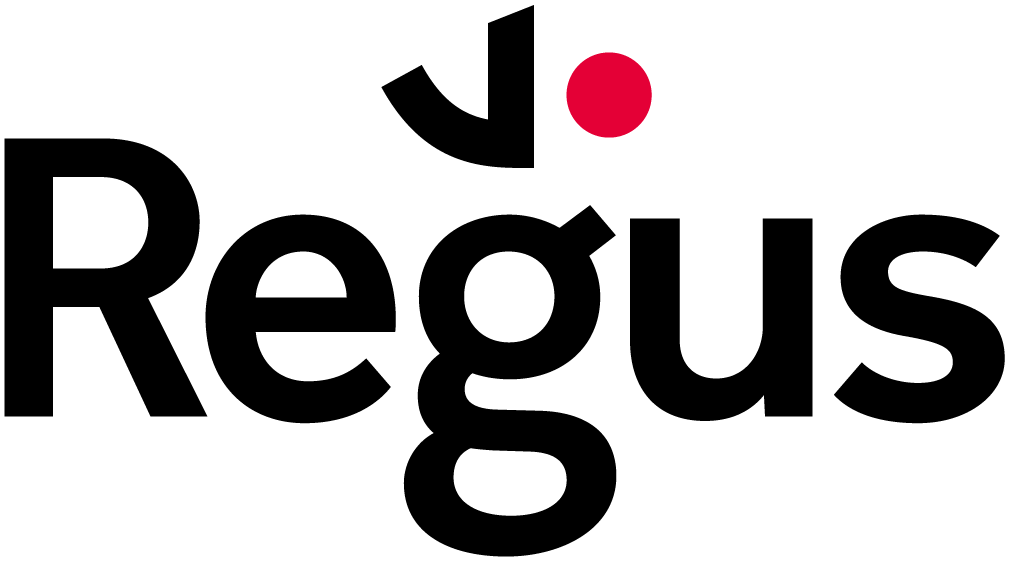 Since 1989 Regus has been providing modern, flexible workspaces to clients whether they are startup entrepreneurs or million-dollar corporations. Headquartered in Luxembourg, Belgium, Regus provides scalable workspace solutions across the globe with over 2,600 locations in 106 countries.
Virtual office options: Regus offers four virtual office options. The basic two are a professional address for mail handling and telephone answering service, available separately or together. The virtual office package includes both the address and phone service along with access to their global network of business lounges. The last package includes all the aforementioned services plus access to a private office five days per month.
Scalability: Regus takes pride in offering scalable services. Clients can relocate their workspaces for free or scale up or down depending on how much space clients need. Clients, especially those who subscribe to the service without touring the office first, can leave within the first week at no cost if they are not satisfied.
Workplace recovery: Regus offers workplace recovery services in the event of a disaster that renders a client's workspace non-functional. These services provide clients with backup offices and workstations if they need them. Pricing depends on the number of workstations clients need and whether those stations are reserved in advance or added as needed.
Co-working options: For groups of like-minded workers, Regus' co-working options offer collaborative spaces for teams. Regus offers open co-working options for workers who just want to drop in a few days a month or reserved spaces for personal desks and storage for more regular visits.
Businessworld membership: Regus' Businessworld solutions are designed for mobile working. A client can reserve space in a business lounge ($1.64 per day), a desk in an open area ($9.90 per day) or their own office ($13.90 per day).
Best for: small businesses, large businesses and businesses with sizes that fluctuate.

Headquartered in Boulder, Colorado, Intelligent Office was founded in 1995 to provide customized business solutions to a variety of clients. Intelligent Office's services include virtual assistants, telephone services, office rentals and more.
Virtual assistant: Intelligent Office's virtual assistants can do more than just answer phones. They can also schedule appointments, notarize documents, gather survey results, follow up on leads for sales, manage social media accounts and more.
Virtual business address: Intelligent Office's virtual business address and mailbox services provide clients with an address as well as a staff to handle mail reception and forwarding securely.
Co-working space: For co-workers and clients interested in building a network, Intelligent Office's open-area desk workspaces are available at competitive prices.
Conference room rentals: For business meetings, Intelligent Office has conference rooms for rent, complete with amenities like projectors, whiteboards, Wi-Fi and conference phones.
Free custom quotes: Potential clients can explain their needs and get a free custom quote from Intelligent Office with no obligation to buy.
Best for: startups, freelancers, small businesses, professional consultants and large businesses.

Founded in 1978 in Sydney, Australia, Servcorp has over 140 locations in 52 cities around the world. Servcorp offers virtual office and IT solutions to help businesses of any size operate with a presence equal to that of a large corporation.
Package options: Whether consumers want just a professional address, communication solutions, meeting rooms or a combination of all of these, Servcorp has package options available. Servcorp's most popular product is The Virtual Office package. This service includes an office address, phone service and access to boardroom spaces.
Technology experience: Servcorp has a history in IT, so the company makes sure their virtual office tech is always running at peak efficiency. Servcorps' operations center and in-house dedicated IT teams at each location keep their fiber optic global network online.
Minimal commitment: With no security deposit and only monthly fees, Servcorp offers their services with little commitment.
Package comparison chart: Because office prices vary among cities, Servcorp's website lists a full chart of the different prices of their packages in each city.
Co-working spaces: Servcorp offers open-area coworking spaces for rent that can be accessed at all hours. The introductory package starts at $450 per month.
Best for: small businesses, startups and other businesses in need of virtual office solutions.

Headquartered in London, eOffice provides cost-effective virtual office solutions to consumers. eOffice's workspaces, virtual phone service, mail forwarding service and rentable conference rooms allow businesses around the world to set up cost-effective virtual offices.
Custom virtual office plans: Consumers can choose the services they want, whether it's just a business address to receive professional mail, virtual and live receptionist service, meeting places or any combination of these. Rates are available upon request.
Office space: Desks are available from eOffice at a pay-as-you-go basis for either personal or collaborative use. eOffice's 200 office spaces are available in 60 cities across 40 countries.
Meeting rooms: eOffice's meeting rooms are equipped with LCD TVs, Wi-Fi, video conferencing technology and more. Catering is available upon request.
Workshops and classes: eOffice has partnered with Monkfeet to provide online and local classes geared toward startups and growing businesses. Class subjects include business essentials, marketing, funding, management tips and more.
eCard membership: Consumers can purchase an eCard to enroll in a membership program that offers passes for reserving workspace times, access to networking events and workshops and more. The basic eCard starts at £29.99 per month, and the Corporate eCard option starts at £199.99 per month.
Best for: startups, small businesses and mobile professionals.

Cloud Virtual Office, or CloudVO, launched in 2004. Offering what they term "workplace-as-a-service,"™ CloudVO provides non-dedicated office and conference room solutions for mobile workers.  CloudVO is headquartered in San Francisco.
Phone and live answering: CloudVO offers live receptionist services that include a local or toll number and call screening. The service also includes unlimited minutes and voicemail transcriptions.
Corporate address and mail services: Standard address and mail services allow consumers to have a corporate office to receive mail.
Meeting and conference rooms: CloudVO offers conference room and office rental options at various prices and locations around the world.
CloudTouchdown: Consumers can join CloudTouchdown, a card membership service that provides access to professional support, preferential status, helpdesk service, free Internet access at offices, beverage services, a 10 percent discount for office space rentals and other benefits at different tiers. VIP access starts at $24 per month with scaling prices that offer more benefits.
Virtual office plan options: CloudVO's virtual office plans allow consumers to pick the right deal for them. Basic mail service is available for $40 per month, and plans scale up to CloudVO's full office service that starts at $219 per month.
Best for: small businesses, startups and mobile workers.

WeWork is a platform for creators who need office space for their work. WeWork provides office spaces for entrepreneurs, startups, small businesses and other customers who need workspace without the investment of renting or purchasing real estate, offering different options that scale to client needs. The company is headquartered in New York with offices available around the world.
Credit system: Becoming a member of WeWork grants access to WeWork's credit system. Credits are used to book workspaces or conference rooms in select locations. Each membership tier comes with a monthly allotment of credits with more available for purchase.
Basic membership: Basic membership at WeWork starts at $45 per month. This grants clients access to two credits per month, the ability to connect with WeWork's network of 60,000 members and access to physical space, which can be rented for two credits or $50 per day for a shared community desk space.
Hot Desk: Starting at $220 per month, members can pay for the Hot Desk tier, which gives them 24/7 access to common area desk space at a primary location and access to other workspace locations at $25 per day. Hot Desk also grants clients two credits every month for renting conference rooms or other work spaces.
Dedicated Desk: The Dedicated Desk service starts at $350 per month and provides clients with a personal desk (complete with a chair and lockable file cabinet) in a shared space at one of WeWork's locations. The Dedicated Desk rate also includes five credits per month and access to printing services.
Private Office: The Private Office tier starts at $450 per month and provides clients with 24/7 access to a desk and private, lockable office. They also have access to printing services and an allotment of 12 or more credits per month.
Best for: creators, small businesses and other workers in participating cities who need a desk or common space to work.

Allied Offices first opened in 2006 with the aim of providing virtual offices for small business in Las Vegas. They have grown from this one location to offering services in over 350 locations in the United States and Canada.
Choice of business number: Clients can choose a business phone number that fits their locations. They specialize in establishing client businesses in their target areas.
Mail forwarding: Allied Offices' mail forwarding service collects client mail and sends it wherever it needs to go. This service is especially helpful for people who travel.
Meeting spaces: With locations across the United States, Allied Offices has set up meeting spaces and conference rooms for rent. Amenities include TVs, projectors, Wi-Fi, copy/print services and more.
Receptionist service: Allied Offices' receptionist service puts a real person behind the phone when customers call. Their receptionists, based in Las Vegas, route calls to whomever needs to manage their customer outreach.
Flexible pricing options: Receptionist services are available at three rates: $249 per month for 100 live receptionist minutes, $409 per month for 200 minutes and $819 per month for 500 minutes.
Best for: small businesses, those whose work requires travel and anyone looking for virtual office and receptionist service.
Disclaimer
Information in this guide is general in nature and is intended for informational purposes only; it is not legal, health, investment or tax advice. ConsumerAffairs.com makes no representation as to the accuracy of the information provided and assumes no liability for any damages or loss arising from its use.