The study results prove timely as October is Breast Cancer Awareness Month
10/09/2018
|
ConsumerAffairs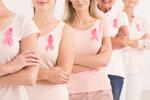 Breast cancer affects hundreds of thousands of women in the United States each year, and much research has been done on risk factors that influence breast cancer diagnoses.
While previous studies have shown obesity increases the risk for breast cancer, a new study published in CANCER tested the effects of weight loss on the risk of breast cancer in postmenopausal women. The researchers found that older women who lost weight had less of a risk of developing invasive breas...
More
Researchers say the wound-healing process can unleash new tumors
04/16/2018
|
ConsumerAffairs

By Mark Huffman
Mark Huffman has been a consumer news reporter for ConsumerAffairs ... Read Full Bio→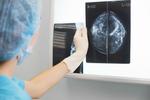 Surgery has long been an option to treat breast cancer, but new research suggests that it could make the disease worse in some cases.
Findings published in the the journal Science Translational Medicine show that the process of the wound healing from surgery may increase the possibility of cancer spreading.
"Patients undergoing surgical resection of primary breast tumors confront a risk for metastatic recurrence that peaks sharply 12 to 18 months after surgery," the autho...
More
Sort By