'Veep' star calls out limited health care, cancer awareness
10/02/2017
|
ConsumerAffairs

By Sarah D. Young
Sarah D. Young has been a columnist for a blog ... Read Full Bio→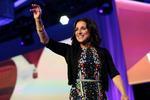 Actress Julia Louis-Dreyfus recently revealed to fans on Twitter that she is battling breast cancer. In a tweet captioned, "Just when you thought," the Emmy winner announced that she was among the 1 in 8 women to be diagnosed with the disease in her lifetime.
The post also thanked her "supportive and caring family and friends, and fantastic insurance through my union." She concluded by bringing up the national health care discussion.
"The bad news is that not all women ar...
More
Cancer researchers say medical guidelines aren't being followed
05/25/2017
|
ConsumerAffairs

By Mark Huffman
Mark Huffman has been a consumer news reporter for ConsumerAffairs ... Read Full Bio→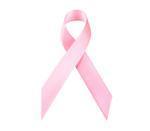 Besides the physical and emotional toll a disease like cancer takes, there is also the financial toll. For example, some drugs used to treat cancer are extremely expensive. For patients, there is definitely a financial aspect to managing their disease.
Now, researchers at the Fred Hutchinson Cancer Research Center are producing evidence that many women with early-stage breast cancer are getting treatment that may be a waste of money.
Specifically, they say patients often ...
More
Sort By