However, women with dense breasts should be screened more
08/23/2016
|
ConsumerAffairs

By Sarah D. Young
Sarah D. Young has been a columnist for a blog ... Read Full Bio→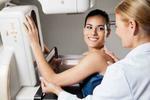 Getting a mammogram every two years is currently recommended, but a new study finds that some women may only need a mammogram once every three years.
The study finds that women between the ages of 50 and 74 with lower breast density who are at an average risk for breast cancer may not need to be screened as frequently as those with higher breast density.
While these findings aren't meant to replace existing guidelines, the study's authors say they do show that individua...
More
Researchers say oncologists should consider cost when prescribing
06/06/2016
|
ConsumerAffairs

By Mark Huffman
Mark Huffman has been a consumer news reporter for ConsumerAffairs ... Read Full Bio→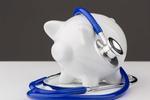 Drug costs have increased significantly in recent years, at times even`becoming a political issue. The drugs that seem to increase the most are specialty drugs, like those used to treat chronic diseases, such as cancer.
Researchers at the University of Texas MD Anderson Cancer Center have found the cost of different breast cancer chemotherapy treatments can vary widely, with little or no correlation to effectiveness.
Dr. Sharon Giordana, chair of Health Services Research,...
More
Sort By