Researchers find that women who took the drug sparingly were 16% less likely to develop the disease
05/01/2017
|
ConsumerAffairs

By Christopher Maynard
Christopher Maynard is a New York-based writer and editor who ... Read Full Bio→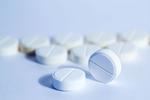 For consumers who have a fever or simply suffer from general aches and pains, aspirin can be a life-saver for reducing symptoms. But a new study from City of Hope Medical Center shows that the drug may actually help save the lives of of some consumers.
Dr. Leslie Bernstein, professor and director of the Division of Biomarkers of Early Detection and Prevention at City of Hope, and her colleagues have found that as little as 81 mg of aspirin can reduce the risk of breast c...
More
Progress reported in dianosing the disease through blood tests
03/27/2017
|
ConsumerAffairs

By Mark Huffman
Mark Huffman has been a consumer news reporter for ConsumerAffairs ... Read Full Bio→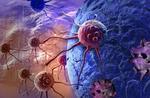 Much of the progress towards treating cancer in recent years has come in early detection. Being able to diagnose cancer in the early stages of the disease usually improves the odds of beating it.
So, the news from the University of California is creating excitement among oncologists. Researchers there say they have created a blood test called CancerLocator that not only tells doctors that a patient has cancer, but tells them where the cancer is in the body.
The test works...
More
Sort By