Researchers warn consumers about the risks associated with permanent hair dye and straighteners
12/06/2019
|
ConsumerAffairs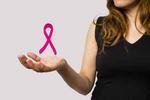 While recent studies have focused on breast cancer risk factors like diet and weight loss, a new study found that popular hair treatments could also pose a threat to consumers. 
Researchers from the National Institute of Environmental Health Sciences (NIEHS) discovered that permanent hair dye and straighteners could increase consumers' risk of developing breast cancer. 
"Researchers have been studying the possible link between hair dye and cancer for a long time, but resu...
More
Researchers believe this would be a much simpler testing method than current practices
11/04/2019
|
ConsumerAffairs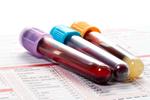 A new study conducted by researchers at the National Cancer Research Institute found that a routine blood test could detect breast cancer in patients up to five years before any signs or symptoms pop up. 
The researchers explained that the blood tests could determine if a patient has tumor-associated antigens (TAAs), which are commonly associated with different strands of cancer or other diseases. By implementing this testing method, doctors would be able to detect and t...
More
Sort By