Progress reported in dianosing the disease through blood tests
03/27/2017
|
ConsumerAffairs

By Mark Huffman
Mark Huffman has been a consumer news reporter for ConsumerAffairs ... Read Full Bio→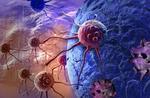 Much of the progress towards treating cancer in recent years has come in early detection. Being able to diagnose cancer in the early stages of the disease usually improves the odds of beating it.
So, the news from the University of California is creating excitement among oncologists. Researchers there say they have created a blood test called CancerLocator that not only tells doctors that a patient has cancer, but tells them where the cancer is in the body.
The test works...
More
Rapid Breast MRI developer says the protocol could detect breast cancer six years earlier
02/21/2017
|
ConsumerAffairs

By Mark Huffman
Mark Huffman has been a consumer news reporter for ConsumerAffairs ... Read Full Bio→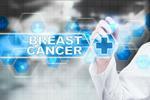 A doctor in Flint, Mich., says he has developed a special screening process to detect breast cancer in women with dense breast tissue.
He says his "Rapid Breast MRI" protocol could detect breast cancer up to six years earlier than a mammogram and could possibly save thousands of lives.
"Your breasts will be seen as dense if you have a lot of fibrous or glandular tissue and not much fat in the breasts," the American Cancer Society says on its website.
As it turns out, breas...
More
Sort By