Researchers say age and heredity could play a large role
12/11/2018
|
ConsumerAffairs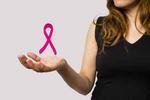 Pregnancy comes with several health risks, both for mothers and their babies. Though nine months of pregnancy come with countless doctor's appointments and a keen sense of attention to women's bodies and overall health, research has shown why that shouldn't stop after the baby is born.
A new study conducted by researchers from the University of North Carolina Gillings School of Global Public Health found that women could be at risk for developing breast cancer for up to ...
More
The study results prove timely as October is Breast Cancer Awareness Month
10/09/2018
|
ConsumerAffairs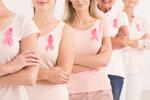 Breast cancer affects hundreds of thousands of women in the United States each year, and much research has been done on risk factors that influence breast cancer diagnoses.
While previous studies have shown obesity increases the risk for breast cancer, a new study published in CANCER tested the effects of weight loss on the risk of breast cancer in postmenopausal women. The researchers found that older women who lost weight had less of a risk of developing invasive breas...
More
Sort By