Researchers say the software could eliminate false positives and unnecessary biopsies
09/19/2016
|
ConsumerAffairs

By Sarah D. Young
Sarah D. Young has been a columnist for a blog ... Read Full Bio→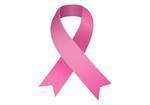 Breast cancer screenings are an important preventative health measure. However, up to 50% of the time these tests can produce a false positive.
Now, scientists at the Houston Methodist Research Institute have developed artificial intelligence (A.I.) software that can predict women's breast cancer risk faster and more reliably than other tests.
The software boasts 99% accuracy, meaning the risk of false-positive results (and the unnecessary anxiety that follows) would be...
More
However, women with dense breasts should be screened more
08/23/2016
|
ConsumerAffairs

By Sarah D. Young
Sarah D. Young has been a columnist for a blog ... Read Full Bio→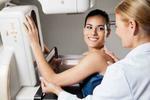 Getting a mammogram every two years is currently recommended, but a new study finds that some women may only need a mammogram once every three years.
The study finds that women between the ages of 50 and 74 with lower breast density who are at an average risk for breast cancer may not need to be screened as frequently as those with higher breast density.
While these findings aren't meant to replace existing guidelines, the study's authors say they do show that individua...
More
Sort By