Rapid Breast MRI developer says the protocol could detect breast cancer six years earlier
02/21/2017
|
ConsumerAffairs

By Mark Huffman
Mark Huffman has been a consumer news reporter for ConsumerAffairs ... Read Full Bio→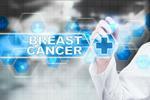 A doctor in Flint, Mich., says he has developed a special screening process to detect breast cancer in women with dense breast tissue.
He says his "Rapid Breast MRI" protocol could detect breast cancer up to six years earlier than a mammogram and could possibly save thousands of lives.
"Your breasts will be seen as dense if you have a lot of fibrous or glandular tissue and not much fat in the breasts," the American Cancer Society says on its website.
As it turns out, breas...
More
Researchers say the software could eliminate false positives and unnecessary biopsies
09/19/2016
|
ConsumerAffairs

By Sarah D. Young
Sarah D. Young has been a columnist for a blog ... Read Full Bio→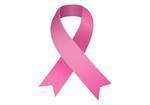 Breast cancer screenings are an important preventative health measure. However, up to 50% of the time these tests can produce a false positive.
Now, scientists at the Houston Methodist Research Institute have developed artificial intelligence (A.I.) software that can predict women's breast cancer risk faster and more reliably than other tests.
The software boasts 99% accuracy, meaning the risk of false-positive results (and the unnecessary anxiety that follows) would be...
More
Sort By