Researchers say oncologists should consider cost when prescribing
06/06/2016
|
ConsumerAffairs

By Mark Huffman
Mark Huffman has been a consumer news reporter for ConsumerAffairs ... Read Full Bio→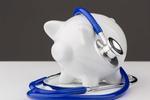 Drug costs have increased significantly in recent years, at times even`becoming a political issue. The drugs that seem to increase the most are specialty drugs, like those used to treat chronic diseases, such as cancer.
Researchers at the University of Texas MD Anderson Cancer Center have found the cost of different breast cancer chemotherapy treatments can vary widely, with little or no correlation to effectiveness.
Dr. Sharon Giordana, chair of Health Services Research,...
More
Findings indicate that high consumption rates can reduce the risk by 25%
05/13/2016
|
ConsumerAffairs

By Christopher Maynard
Christopher Maynard is a New York-based writer and editor who ... Read Full Bio→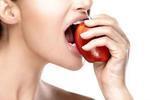 You may have heard of the old adage that "An apple a day keeps the doctor away," but it may be more true than many of us realized. A new study has linked higher consumption of fruits and vegetables in adolescence with lowered risk of breast cancer later in life.
Up until this point, some experts had posited that eating fruits and vegetables affected breast cancer risk, but many established studies had only analyzed these eating habits for middle-aged or older individuals...
More
Sort By