Researchers believe this would be a much simpler testing method than current practices
11/04/2019
|
ConsumerAffairs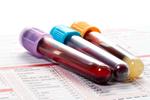 A new study conducted by researchers at the National Cancer Research Institute found that a routine blood test could detect breast cancer in patients up to five years before any signs or symptoms pop up. 
The researchers explained that the blood tests could determine if a patient has tumor-associated antigens (TAAs), which are commonly associated with different strands of cancer or other diseases. By implementing this testing method, doctors would be able to detect and t...
More
Physicians say consumers should be aware of the link between dairy products and increased risk of dying of breast cancer
10/10/2019
|
ConsumerAffairs

By Sarah D. Young
Sarah D. Young has been a columnist for a blog ... Read Full Bio→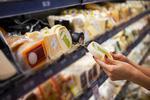 The Physicians Committee for Responsible Medicine (PCRM), a group comprised of 12,000 medical professionals, has submitted a petition requesting that the FDA add breast cancer warnings to cheese product labels. 
High-fat dairy product consumption has been linked to higher breast cancer mortality rates in women previously diagnosed with the disease, the doctors said, citing findings from a recent study. 
In the petition, the group provided one possible example of a cheese ...
More
Sort By