Researchers say the wound-healing process can unleash new tumors
04/16/2018
|
ConsumerAffairs

By Mark Huffman
Mark Huffman has been a consumer news reporter for ConsumerAffairs ... Read Full Bio→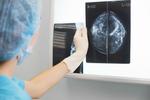 Surgery has long been an option to treat breast cancer, but new research suggests that it could make the disease worse in some cases.
Findings published in the the journal Science Translational Medicine show that the process of the wound healing from surgery may increase the possibility of cancer spreading.
"Patients undergoing surgical resection of primary breast tumors confront a risk for metastatic recurrence that peaks sharply 12 to 18 months after surgery," the autho...
More
'Veep' star calls out limited health care, cancer awareness
10/02/2017
|
ConsumerAffairs

By Sarah D. Young
Sarah D. Young has been a columnist for a blog ... Read Full Bio→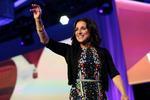 Actress Julia Louis-Dreyfus recently revealed to fans on Twitter that she is battling breast cancer. In a tweet captioned, "Just when you thought," the Emmy winner announced that she was among the 1 in 8 women to be diagnosed with the disease in her lifetime.
The post also thanked her "supportive and caring family and friends, and fantastic insurance through my union." She concluded by bringing up the national health care discussion.
"The bad news is that not all women ar...
More
Sort By