Bank Overdraft Fees News and Analysis
While costs are going up, there are ways to avoid these fees
10/04/2017
|
ConsumerAffairs

By Christopher Maynard
Christopher Maynard is a New York-based writer and editor who ... Read Full Bio→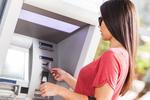 A new Bankrate.com report shows that consumers are paying more than ever when it comes to ATM and overdraft fees.
Findings show that the cost of an average out-of-network ATM withdrawal rose to $4.69 – an increase of 2.6 percent from the previous year – while the average ATM surcharge rose to a record high of $2.97. It was the 11th year in a row that out-of-network ATM fees hit a record high and the 13th year in a row that surcharges broke records.
Meanwhile, after seeing...
More
Survey shows 66% of consumers don't know bank overdraft 'protection' is optional
09/27/2017
|
ConsumerAffairs

By Mark Huffman
Mark Huffman has been a consumer news reporter for ConsumerAffairs ... Read Full Bio→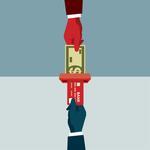 A survey by personal finance site NerdWallet finds consumers remain largely unaware that their banks' overdraft "protection" is optional, costing them $100 or more in fees each year.
In 2010, Congress enacted a law requiring banks to allow customers to "opt-in" to this service, in which the bank covers the deficit if a customer makes a debit charge with insufficient funds. However, the bank charges at least a $30 fee for this service. Before the law was passed, banks aut...
More
Sort By