Bank Overdraft Fees News and Analysis
CFPB claims the bank tricked consumers into signing up for expensive service
01/23/2017
|
ConsumerAffairs

By Mark Huffman
Mark Huffman has been a consumer news reporter for ConsumerAffairs ... Read Full Bio→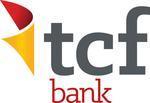 The Consumer Financial Protection Bureau (CFPB) has filed a lawsuit against TCF National Bank, accusing it of tricking consumers into agreeing to pay for costly overdraft services.
Under recent changes in the law, a bank cannot charge overdraft fees on debit purchases or ATM withdrawals unless the consumer specifically agrees.
Before that change to the law, consumers might get hit with four or five overdraft fees after a shopping spree because they didn't have enough mone...
More
Study urges regulators to act
12/20/2016
|
ConsumerAffairs

By Mark Huffman
Mark Huffman has been a consumer news reporter for ConsumerAffairs ... Read Full Bio→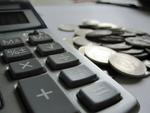 A report by the Pew Research Center has found that, despite reforms to the financial services industry, consumers are still getting hit with overdraft charges.
The report says these charges can occur on debit transactions, checks, and ATM withdrawals, with the consumer usually oblivious to the issue until a couple of days later. By then, he or she may have incurred a series of overdraft charges of up to $35 each.
"Further, the cost of overdraft programs is borne dispropor...
More
Sort By