Bank Overdraft Fees News and Analysis
Banks have raised the average overdraft fee 19 times in the last 21 years
10/03/2019
|
ConsumerAffairs

By Mark Huffman
Mark Huffman has been a consumer news reporter for ConsumerAffairs ... Read Full Bio→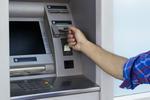 Research shows that more and more consumers are moving away from cash, and maybe that's a good thing. Just make sure there's enough money in your account to cover those debit charges.
An annual survey from Bankrate shows out of network ATM fees are going up, along with overdraft fees.
The survey found the average overdraft fee is now $33.36, slightly higher than last year and close to the peak reached in 2017.
Using another bank's ATM is getting more expensive as well. Ave...
More
A survey shows many use it as an expensive short-term loan
12/27/2017
|
ConsumerAffairs

By Mark Huffman
Mark Huffman has been a consumer news reporter for ConsumerAffairs ... Read Full Bio→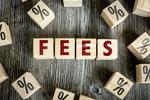 Most consumers still don't know they are not required to accept their bank's overdraft protection service, according to the Pew Charitable Trusts' latest consumer finance project.
The study examined the behavior of consumers who use bank overdraft programs and the fees they incur as a result.
Before the law was changed in 2010, banks automatically enrolled consumers in overdraft protection. If consumers made purchases that overdrew their accounts, the banks covered the ex...
More
Sort By