Bank Overdraft Fees News and Analysis
Study urges regulators to act
12/20/2016
|
ConsumerAffairs

By Mark Huffman
Mark Huffman has been a consumer news reporter for ConsumerAffairs ... Read Full Bio→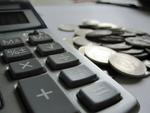 A report by the Pew Research Center has found that, despite reforms to the financial services industry, consumers are still getting hit with overdraft charges.
The report says these charges can occur on debit transactions, checks, and ATM withdrawals, with the consumer usually oblivious to the issue until a couple of days later. By then, he or she may have incurred a series of overdraft charges of up to $35 each.
"Further, the cost of overdraft programs is borne dispropor...
More
NerdWallet study finds just three fees can total $1,000 over a decade
10/18/2016
|
ConsumerAffairs

By Mark Huffman
Mark Huffman has been a consumer news reporter for ConsumerAffairs ... Read Full Bio→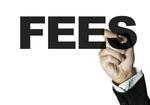 An analysis by personal finance site NerdWallet found the average consumer with a checking account paid nearly $1,000 in fees over a 10-year period. Most of that could have been avoided, the company says, if customers had chosen the most consumer-friendly bank account.
Three fees tended to hit consumers the hardest – monthly maintenance fees, ATM and account use fees, and overdraft and nonsufficient funds fees.
"Checking accounts are the keystone of American personal fina...
More
Sort By