Bank Overdraft Fees News and Analysis
Find an account with the fewest fees for the services you want
08/30/2017
|
ConsumerAffairs

By Mark Huffman
Mark Huffman has been a consumer news reporter for ConsumerAffairs ... Read Full Bio→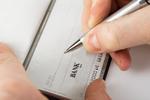 Keeping your money in a checking account is a useful and handy way to access it when you need it. But increasingly, you pay for that convenience.
A new study from personal finance site WalletHub has found that checking accounts can have as many as 49 different fees. The average checking account has around 22 fees and the average checking account consumer pays close to $200 a year in fees.
Since not all banks charge the same fees, the authors suggest consumers can save mon...
More
Regulator wants consumers to better understand the costs and risks
08/04/2017
|
ConsumerAffairs

By Mark Huffman
Mark Huffman has been a consumer news reporter for ConsumerAffairs ... Read Full Bio→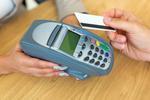 Since 2010, banks cannot automatically enroll customers in "overdraft protection." Bank customers now have to specifically "opt-in" for this kind of coverage.
Prior to the change in the law, it might be days before consumers learned they had overdrawn their accounts. If there wasn't enough money in the account to cover a debit card purchase, the bank would let the purchase go through, then charge the customer a fee of as much as $35.
If the customer made several of these ...
More
Sort By