Bank Overdraft Fees News and Analysis
A survey shows many use it as an expensive short-term loan
12/27/2017
|
ConsumerAffairs

By Mark Huffman
Mark Huffman has been a consumer news reporter for ConsumerAffairs ... Read Full Bio→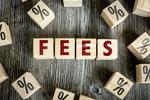 Most consumers still don't know they are not required to accept their bank's overdraft protection service, according to the Pew Charitable Trusts' latest consumer finance project.
The study examined the behavior of consumers who use bank overdraft programs and the fees they incur as a result.
Before the law was changed in 2010, banks automatically enrolled consumers in overdraft protection. If consumers made purchases that overdrew their accounts, the banks covered the ex...
More
While costs are going up, there are ways to avoid these fees
10/04/2017
|
ConsumerAffairs

By Christopher Maynard
Christopher Maynard is a New York-based writer and editor who ... Read Full Bio→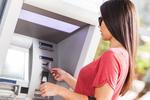 A new Bankrate.com report shows that consumers are paying more than ever when it comes to ATM and overdraft fees.
Findings show that the cost of an average out-of-network ATM withdrawal rose to $4.69 – an increase of 2.6 percent from the previous year – while the average ATM surcharge rose to a record high of $2.97. It was the 11th year in a row that out-of-network ATM fees hit a record high and the 13th year in a row that surcharges broke records.
Meanwhile, after seeing...
More
Sort By