Baby Boomers and Retirement Savings
Properly managing an IRA and HSA can do wonders for your finances
06/27/2017
|
ConsumerAffairs

By Christopher Maynard
Christopher Maynard is a New York-based writer and editor who ... Read Full Bio→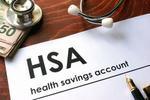 Setting up an Individual Retirement Account (IRA) is a great way to start investing and earmarking funds for when your working life is over. However, there are additional steps you can take to add to your retirement reserves.
The experts at Bankrate.com say that opening a health savings account (HSA) can be one of them. This kind of account is designed to help qualifying consumers pay off medical costs not covered by their high-deductible health insurance plan, but it al...
More
Challenges may be greater but there are also more tools to help
06/16/2017
|
ConsumerAffairs

By Mark Huffman
Mark Huffman has been a consumer news reporter for ConsumerAffairs ... Read Full Bio→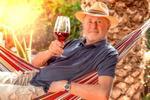 The concept of retirement has undergone some changes since the financial crisis of 2008.
Before then, anything seemed possible. People watched as the equity in their homes skyrocketed. Their 401(k) accounts were also doing well, so dreams of an early retirement were common.
The crisis not only destroyed a lot of wealth, it damaged confidence in the process. Today, some people are fearful they won't ever be able to retire.
As the economy has recovered and the Baby Boomers h...
More
Sort By