Baby Boomers and Retirement Savings
More than half aren't sure when they'll stop working
04/26/2018
|
ConsumerAffairs

By Mark Huffman
Mark Huffman has been a consumer news reporter for ConsumerAffairs ... Read Full Bio→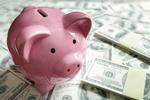 More than half of workers 60 years old or older say they are postponing retirement plans, according to a new study by employment site CareerBuilder.
Despite an improved economy and rising wages, a large percentage of seniors in the workplace appear to be worried they won't have enough money to stop working.
The survey shows 53 percent of age 60-plus workers are putting off retirement, with significantly more men making that decision than women. Four out of 10 workers said...
More
And the states where you'll burn through it the fastest
08/21/2017
|
ConsumerAffairs

By Mark Huffman
Mark Huffman has been a consumer news reporter for ConsumerAffairs ... Read Full Bio→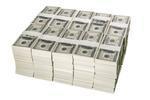 Consumers nearing retirement most likely have been told over and over they need to be saving money for retirement, but exactly how much?
Well, the answer to that is, "it depends." It can depend on a lot of things, including what other assets you have, whether and how long you plan to work in a "retirement job," and what the cost of living is where you live.
The folks at GoBankingRates.com have addressed that last consideration, doing the math to determine the states where...
More
Sort By