Baby Boomers and Retirement Savings
But Vanguard researchers say many have saved much less
06/25/2019
|
ConsumerAffairs

By Mark Huffman
Mark Huffman has been a consumer news reporter for ConsumerAffairs ... Read Full Bio→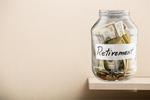 Americans have been told they need to save for retirement for decades, but a new survey on the subject from Vanguard shows that not everyone has been listening.
The survey-takers talked with people nearing retirement age about their saving and spending habits and about how much they had socked away in retirement accounts. For those who had 401(k) accounts, the average balance was a little less than $200,000.
But the situation might be even worse. The median amount of savi...
More
But the former Social Security Commission says it's 'insignificant'
06/07/2018
|
ConsumerAffairs

By Mark Huffman
Mark Huffman has been a consumer news reporter for ConsumerAffairs ... Read Full Bio→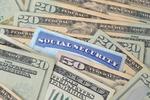 The U.S. government will pay out more in Social Security benefits than it takes in this year for the first time since 1982, according to a report from the trustees overseeing Social Security and Medicare.
The report also reveals a faster money-drain in Medicare. The report says the health insurance program for seniors will deplete its hospital insurance fund in 2026, three years earlier than previous projections.
Medicare and Social Security each paid out hundreds of bill...
More
Sort By