Baby Boomers and Retirement Savings
And the states where you'll burn through it the fastest
08/21/2017
|
ConsumerAffairs

By Mark Huffman
Mark Huffman has been a consumer news reporter for ConsumerAffairs ... Read Full Bio→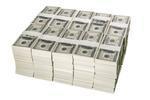 Consumers nearing retirement most likely have been told over and over they need to be saving money for retirement, but exactly how much?
Well, the answer to that is, "it depends." It can depend on a lot of things, including what other assets you have, whether and how long you plan to work in a "retirement job," and what the cost of living is where you live.
The folks at GoBankingRates.com have addressed that last consideration, doing the math to determine the states where...
More
But changing it might not be so simple
08/15/2017
|
ConsumerAffairs

By Mark Huffman
Mark Huffman has been a consumer news reporter for ConsumerAffairs ... Read Full Bio→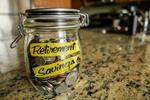 A survey by investment firm Charles Schwab concludes there is one simple thing that separates people who are saving for retirement from those who are not.
Money.
Yes, it might be something Captain Obvious might come up with, but that doesn't negate its importance. The bottom line is, consumers who are scraping by, trying to meet everyday expenses and not fall behind on bills, aren't putting money away for retirement.
On the other hand, consumers who are able to meet monthl...
More
Sort By