Baby Boomers and Retirement Savings
Surveys show increasing number of people aren't planning for it
05/18/2017
|
ConsumerAffairs

By Mark Huffman
Mark Huffman has been a consumer news reporter for ConsumerAffairs ... Read Full Bio→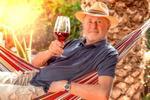 Here's yet another study underlining the problems facing retirees, and as a result, how retirement itself may be fundamentally changing.
Changing as in, maybe we aren't going to retire anymore, or not until we are too weak and infirm to be productive.
The study comes from Country Financial, which reports consumers are worried about being able to afford retirement. But despite that concern, it also finds over half the people in the survey said they aren't saving money for ...
More
Most seniors flunk the American College of Financial Services' quiz
05/03/2017
|
ConsumerAffairs

By Mark Huffman
Mark Huffman has been a consumer news reporter for ConsumerAffairs ... Read Full Bio→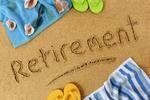 The American College of Financial Services (ACFS) has released a survey of older Americans that it says raises troubling questions about retirement in America.
The organization says when it quizzed a large group of retirement-age Americans on retirement issues, three out of four did not pass. Broken down, those between the ages of 60 and 75 with at least $100,000 in assets lacked knowledge about how to pay for long-term care, maximizing investments, and strategies for su...
More
Sort By