Baby Boomers and Retirement Savings
One expert says you may not be
10/06/2016
|
ConsumerAffairs

By Mark Huffman
Mark Huffman has been a consumer news reporter for ConsumerAffairs ... Read Full Bio→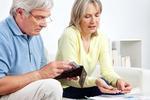 Talk about retirement can be scary. No one knows how long they will live, nor how much money they will need.
Numbers are thrown around by any number of experts and organizations focused on retirement planning, but no one really knows for sure. Consumers only know they probably don't have enough money saved up. Or at least, that's the constant message.
Then there is Tom Sightings, a financial writer and contributor to US News. Sightings says he doubts very seriously that A...
More
Bad timing has affected members' ability to save
09/29/2016
|
ConsumerAffairs

By Mark Huffman
Mark Huffman has been a consumer news reporter for ConsumerAffairs ... Read Full Bio→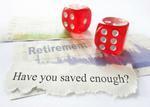 It's only natural that people approaching retirement worry a little about whether they'll be able to get by without a paycheck. Maybe people with a few million socked away don't think about it much, but the rest of us worry.
A survey by American Funds – part of Capital Group – finds members of Generation X are increasingly concerned. And maybe with good reason.
After all, Baby Boomers had years of savings behind them when the Great Recession hit. Many Millennials were sti...
More
Sort By