Baby Boomers and Retirement Savings
But changing it might not be so simple
08/15/2017
|
ConsumerAffairs

By Mark Huffman
Mark Huffman has been a consumer news reporter for ConsumerAffairs ... Read Full Bio→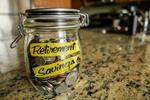 A survey by investment firm Charles Schwab concludes there is one simple thing that separates people who are saving for retirement from those who are not.
Money.
Yes, it might be something Captain Obvious might come up with, but that doesn't negate its importance. The bottom line is, consumers who are scraping by, trying to meet everyday expenses and not fall behind on bills, aren't putting money away for retirement.
On the other hand, consumers who are able to meet monthl...
More
WalletHub picks Orlando as the best, Newark as the worst
08/15/2017
|
ConsumerAffairs

By Mark Huffman
Mark Huffman has been a consumer news reporter for ConsumerAffairs ... Read Full Bio→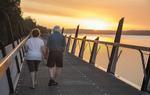 Choosing a place to retire is a highly personal decision, and it involves a lot of factors.
For example, you might prefer a warmer climate, a certain size city, a low cost of living, and access to top quality healthcare. All might go into your decision, but individuals will give more weight to some factors than others based on what's most important to them.
That said, there are metrics that can be used to evaluate locations and see how they stack up against one another. P...
More
Sort By