Baby Boomers and Retirement Savings
If you don't have one, you're probably not alone
04/21/2017
|
ConsumerAffairs

By Mark Huffman
Mark Huffman has been a consumer news reporter for ConsumerAffairs ... Read Full Bio→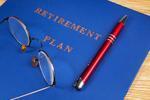 As more Baby Boomers get closer to retirement every day, policymakers worry that too many of them are not prepared.
To be prepared, you need a strategy for supporting yourself once the paychecks stop. Yet survey after survey shows a lot of people who aren't getting any younger are not socking away enough money, if they're saving anything at all.
At the core of any retirement strategy is a continuing income stream to replace a salary. There are many different ways to achie...
More
This aging demographic still hasn't shaken off the trauma of the 2008 financial crisis
04/13/2017
|
ConsumerAffairs

By Mark Huffman
Mark Huffman has been a consumer news reporter for ConsumerAffairs ... Read Full Bio→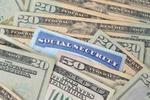 If you talk to younger consumers about retirement, they more than likely will express doubts about Social Security being around when they stop working.
But if you talk to Baby Boomers, you are likely to hear they are counting on their benefits more and more.
A new study commissioned by the Bankers Life Center for a Secure Retirement (CSR) has found Boomers are just a little too reliant on Social Security, with 38% now saying the monthly check will likely be their primary ...
More
Sort By