Baby Boomers and Retirement Savings
Average retirement savings fall well short of recommendations
09/09/2019
|
ConsumerAffairs

By Mark Huffman
Mark Huffman has been a consumer news reporter for ConsumerAffairs ... Read Full Bio→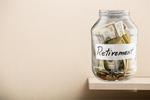 Millennials are normally the ones stressing out over their lack of retirement savings, but a new survey suggests baby boomers may have an even bigger reason to worry.
The 2018 Retirement Confidence Survey by Greenwald & Associates found that only six in ten American workers feel confident in their ability to live comfortably in retirement. Baby boomers, it seems, are feeling a lot of pressure.
A new independent survey by Clever.com found that most baby boomers think they'...
More
But Vanguard researchers say many have saved much less
06/25/2019
|
ConsumerAffairs

By Mark Huffman
Mark Huffman has been a consumer news reporter for ConsumerAffairs ... Read Full Bio→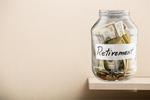 Americans have been told they need to save for retirement for decades, but a new survey on the subject from Vanguard shows that not everyone has been listening.
The survey-takers talked with people nearing retirement age about their saving and spending habits and about how much they had socked away in retirement accounts. For those who had 401(k) accounts, the average balance was a little less than $200,000.
But the situation might be even worse. The median amount of savi...
More
Sort By