Baby Boomers and Retirement Savings
Challenges may be greater but there are also more tools to help
06/16/2017
|
ConsumerAffairs

By Mark Huffman
Mark Huffman has been a consumer news reporter for ConsumerAffairs ... Read Full Bio→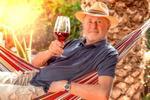 The concept of retirement has undergone some changes since the financial crisis of 2008.
Before then, anything seemed possible. People watched as the equity in their homes skyrocketed. Their 401(k) accounts were also doing well, so dreams of an early retirement were common.
The crisis not only destroyed a lot of wealth, it damaged confidence in the process. Today, some people are fearful they won't ever be able to retire.
As the economy has recovered and the Baby Boomers h...
More
Surveys show increasing number of people aren't planning for it
05/18/2017
|
ConsumerAffairs

By Mark Huffman
Mark Huffman has been a consumer news reporter for ConsumerAffairs ... Read Full Bio→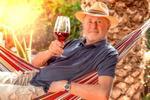 Here's yet another study underlining the problems facing retirees, and as a result, how retirement itself may be fundamentally changing.
Changing as in, maybe we aren't going to retire anymore, or not until we are too weak and infirm to be productive.
The study comes from Country Financial, which reports consumers are worried about being able to afford retirement. But despite that concern, it also finds over half the people in the survey said they aren't saving money for ...
More
Sort By