Baby Boomers and Retirement Savings
But the former Social Security Commission says it's 'insignificant'
06/07/2018
|
ConsumerAffairs

By Mark Huffman
Mark Huffman has been a consumer news reporter for ConsumerAffairs ... Read Full Bio→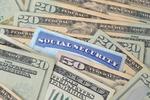 The U.S. government will pay out more in Social Security benefits than it takes in this year for the first time since 1982, according to a report from the trustees overseeing Social Security and Medicare.
The report also reveals a faster money-drain in Medicare. The report says the health insurance program for seniors will deplete its hospital insurance fund in 2026, three years earlier than previous projections.
Medicare and Social Security each paid out hundreds of bill...
More
More than half aren't sure when they'll stop working
04/26/2018
|
ConsumerAffairs

By Mark Huffman
Mark Huffman has been a consumer news reporter for ConsumerAffairs ... Read Full Bio→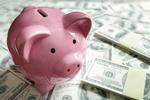 More than half of workers 60 years old or older say they are postponing retirement plans, according to a new study by employment site CareerBuilder.
Despite an improved economy and rising wages, a large percentage of seniors in the workplace appear to be worried they won't have enough money to stop working.
The survey shows 53 percent of age 60-plus workers are putting off retirement, with significantly more men making that decision than women. Four out of 10 workers said...
More
Sort By