Baby Boomers and Retirement Savings
Women live longer, have more expensive health care costs, but draw smaller Social Security checks
03/17/2017
|
ConsumerAffairs

By Mark Huffman
Mark Huffman has been a consumer news reporter for ConsumerAffairs ... Read Full Bio→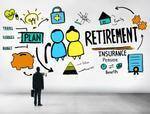 For women, retirement can come with special challenges. Women live longer than men, but during their working lives they tend to earn less.
The Social Security Administration estimates a 65-year-old woman can expect to live to age 86.6, compared to an average male lifespan of 84.3. Complicating things further, women can expect to have higher healthcare expenses than men.
As the huge Baby Boom generation enters its golden years, more financial planners have begun to focus o...
More
Survey finds we want to save but most of us are weak on the follow-through
03/14/2017
|
ConsumerAffairs

By Mark Huffman
Mark Huffman has been a consumer news reporter for ConsumerAffairs ... Read Full Bio→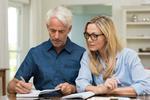 The stock market is at record highs, in the eighth year of a bull market, but consumers contemplating retirement aren't sharing in the confidence.
Capital One Investing's latest Financial Freedom Survey, which measures sentiment, found only 62% of participants think they're saving enough for a comfortable retirement. It's part of a downward trend, with 64% feeling confident last year and 72% the year before that.
Despite the declining confidence, even fewer are doing some...
More
Sort By