Baby Boomers and Retirement Savings
How you spend retirement will determine how much money you need
02/23/2017
|
ConsumerAffairs

By Mark Huffman
Mark Huffman has been a consumer news reporter for ConsumerAffairs ... Read Full Bio→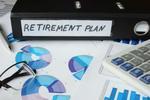 With the leading edge of the huge Baby Boom population entering their retirement years, retirement planning is a big deal. But this phase of life can take many forms.
Planning to tour the country pulling an Airstream trailer? Your needs will be different than if you plan to launch a new career in retirement.
When talking about retirement, the discussion almost always starts with money. Not going to work every day means you won't be bringing home the same sized paycheck. S...
More
A survey shows that consumers worry more about putting a roof over their head as they age
02/08/2017
|
ConsumerAffairs

By Mark Huffman
Mark Huffman has been a consumer news reporter for ConsumerAffairs ... Read Full Bio→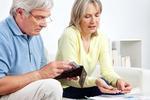 A number of recent surveys have found anxiety among Baby Boomers about retirement, primarily concerns about not having enough money.
The NHP Foundation, a not-for-profit provider of affordable housing, has drilled a little deeper into those concerns. It says a poll of Americans aged 55 and older found the cost of putting a roof over their heads is a major issue.
The survey found 30% of Boomers worry at least once a month that they won't be able to afford their home. About...
More
Sort By