Taxes and IRS News, Regulations, and Scams
Some are rising, others remain the same
08/22/2016
|
ConsumerAffairs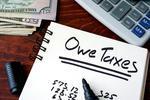 If you're a taxpayer who uses the installment plan to settle up with Uncle Sam, you need to know that the Internal Revenue Service (IRS) is proposing a revised schedule of user fees that would take effect on Jan. 1, 2017.
Federal agencies are required to charge a user fee to recover the cost of providing certain services to the public that confer a special benefit to the recipient. While some installment agreement fees will go up, the IRS will continue providing reduced-...
More
Do as much as possible electronically
04/15/2016
|
ConsumerAffairs

By Mark Huffman
Mark Huffman has been a consumer news reporter for ConsumerAffairs ... Read Full Bio→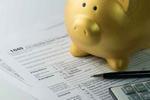 Got plans for the weekend? You may have to put them on hold if you haven't gotten around to filing your federal income tax return.
Though April 15 is normally the deadline for getting your return in the mail to the Internal Revenue Service (IRS), this year the deadline falls on Monday, April 18, since today is a holiday in the District of Columbia.
If you'll be spending the weekend shuffling receipts and filling out forms, the IRS has some advice.
First, file your return o...
More
Sort By