Taxes and IRS News, Regulations, and Scams
This time, you'll have an extra three days
12/12/2016
|
ConsumerAffairs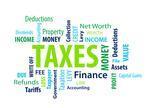 It's almost time to drag out that shoe box full of receipts.
The Internal Revenue Service (IRS) says tax season will begin Monday, January 23, with the acceptance of electronic tax returns.
The IRS expects more than 80% of tax returns will be prepared electronically using tax return preparation software with more than 153 million individual tax returns filed in 2017.
The agency will also begin processing paper tax returns the same day, but notes there is no advantage to fi...
More
No need to be a paperwork pack-rat
12/09/2016
|
ConsumerAffairs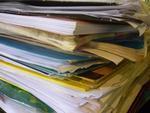 What must I keep? What can I toss?
Questions about how long to keep tax returns and other documents face many taxpayers at this time of year.
As a general rule, the Internal Revenue Service (IRS) recommends holding on to copies of tax returns and supporting documents at least three years. However, there are some that should be kept up to seven years in case a taxpayer needs to file an amended return or if questions arise. That includes records relating to real estate afte...
More
Sort By