Taxes and IRS News, Regulations, and Scams
Do as much as possible electronically
04/15/2016
|
ConsumerAffairs

By Mark Huffman
Mark Huffman has been a consumer news reporter for ConsumerAffairs ... Read Full Bio→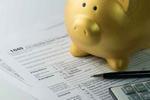 Got plans for the weekend? You may have to put them on hold if you haven't gotten around to filing your federal income tax return.
Though April 15 is normally the deadline for getting your return in the mail to the Internal Revenue Service (IRS), this year the deadline falls on Monday, April 18, since today is a holiday in the District of Columbia.
If you'll be spending the weekend shuffling receipts and filling out forms, the IRS has some advice.
First, file your return o...
More
First-timers must act quickly
03/31/2016
|
ConsumerAffairs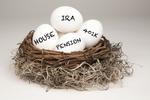 If you turned 70½ during 2015 you'd best get a move on.
Seniors who have reached that age must -- in most cases -- start receiving required minimum distributions (RMDs) from Individual Retirement Accounts (IRAs) and workplace retirement plans by tomorrow, Friday, April 1, 2016.
Under Internal Revenue Service (IRS) regulations, owners of traditional (including SEP and SIMPLE) IRAs but not Roth IRAs, are affected by the deadline. It normally applies to those with various wo...
More
Sort By