Taxes and IRS News, Regulations, and Scams
Raises possibility that scammers will try to impersonate them
04/07/2017
|
ConsumerAffairs

By Mark Huffman
Mark Huffman has been a consumer news reporter for ConsumerAffairs ... Read Full Bio→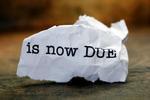 If you owe the Internal Revenue Service (IRS) back taxes and despite repeated reminders, still haven't gotten around to writing a check, expect a call from a debt collector.
The IRS has started sending letters to what it calls "a relatively small group" of taxpayers who are severely delinquent. The letters will explain that the IRS has turned the account over to one of four private debt collection agencies.
The IRS says the delinquent accounts are old and multiple attempt...
More
This time, you'll have an extra three days
12/12/2016
|
ConsumerAffairs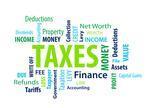 It's almost time to drag out that shoe box full of receipts.
The Internal Revenue Service (IRS) says tax season will begin Monday, January 23, with the acceptance of electronic tax returns.
The IRS expects more than 80% of tax returns will be prepared electronically using tax return preparation software with more than 153 million individual tax returns filed in 2017.
The agency will also begin processing paper tax returns the same day, but notes there is no advantage to fi...
More
Sort By