Taxes and IRS News, Regulations, and Scams
Some easy steps for having the right amount taken out
07/21/2017
|
ConsumerAffairs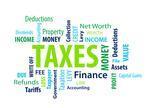 When tax time comes every April, do you find yourself celebrating because you're getting a refund or griping because you owe taxes?
There's a way to avoid both.
The Internal Revenue Service (IRS) advises you to check your tax withholding from time to time as there are a number of factors that could determine whether you get money back or have to send more in.
It's important to remember that when you get a refund, it's YOUR money you are getting back, not the government's. ...
More
Raises possibility that scammers will try to impersonate them
04/07/2017
|
ConsumerAffairs

By Mark Huffman
Mark Huffman has been a consumer news reporter for ConsumerAffairs ... Read Full Bio→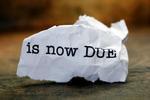 If you owe the Internal Revenue Service (IRS) back taxes and despite repeated reminders, still haven't gotten around to writing a check, expect a call from a debt collector.
The IRS has started sending letters to what it calls "a relatively small group" of taxpayers who are severely delinquent. The letters will explain that the IRS has turned the account over to one of four private debt collection agencies.
The IRS says the delinquent accounts are old and multiple attempt...
More
Sort By