Taxes and IRS News, Regulations, and Scams
Standard deductions will be going up
10/26/2016
|
ConsumerAffairs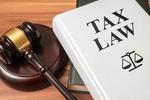 We haven't even filed our income tax returns for 2016 and, already, the Internal Revenue Service (IRS) is telling us what we can look forward to in 2017.
In the coming year, IRS says, there will be inflation adjustments for more than 50 tax provisions, including the tax rate schedules. These adjustments are for use on tax returns filed in 2018.
Those of greatest interest to most taxpayers include the following:
More
The new rules would make it harder for some corporations to dodge taxes
10/14/2016
|
ConsumerAffairs

By Christopher Maynard
Christopher Maynard is a New York-based writer and editor who ... Read Full Bio→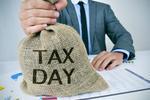 One of the main political sticking points for candidates over the years has concerned taxes – more specifically, how to make sure U.S. companies pay their fair share of them.
Many have called the tax system broken over the years because of how easy it is for a company or corporation to acquire a business overseas and move its tax address. This allows multinational businesses to engage in "earnings stripping," which is the term that describes a company that pays deductibl...
More
Sort By