Taxes and IRS News, Regulations, and Scams
Rep. Brad Sherman says the IRS already has all the information it needs
07/27/2017
|
ConsumerAffairs

By James R. Hood
ConsumerAffairs' founder and former editor, Jim Hood formerly headed Associated ... Read Full Bio→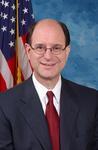 Did you ever wonder why you have to file a tax return? After all, the IRS already knows how much you made from the W-2 and 1099 forms filed by your employer and others. It knows how many dependents you have, as well as other routine information from your previous returns.
So, unless you itemize your deductions, why doesn't the IRS just calculate your tax for you?
Good question, and one that Rep. Brad Sherman (D-Calif.), a CPA, seeks to answer with a bill he has introduced...
More
Some easy steps for having the right amount taken out
07/21/2017
|
ConsumerAffairs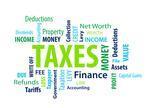 When tax time comes every April, do you find yourself celebrating because you're getting a refund or griping because you owe taxes?
There's a way to avoid both.
The Internal Revenue Service (IRS) advises you to check your tax withholding from time to time as there are a number of factors that could determine whether you get money back or have to send more in.
It's important to remember that when you get a refund, it's YOUR money you are getting back, not the government's. ...
More
Sort By