Taxes and IRS News, Regulations, and Scams
We have tips to help you avoid a delay
12/02/2016
|
ConsumerAffairs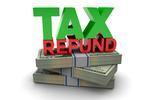 If you overpaid your taxes this year (too much withholding is the main culprit), you'll have a refund coming. And, of course, you'll want that money as soon as you can get it.
The first thing you'll need to do is have all the documents you need -- things like W-2s and 1099s -- before you file your return. You also may need a copy of your 2015 tax return to make it easier to fill out a 2016 tax return.
Beginning next year, taxpayers using a software product for the first t...
More
There's no change in the limit for 401(k) contributions
10/31/2016
|
ConsumerAffairs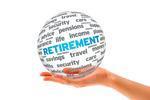 An increase is on the way from the Internal Revenue Service pertaining to income ranges and determining eligibility for making deductible contributions to traditional IRAs, contributing to Roth IRAs, and claiming the saver's credit.
You can deduct contributions to a traditional IRA if you meet certain conditions. For example, if during the year either you or your spouse was covered by a retirement plan at work, the deduction may be reduced, or phased out, until it is eli...
More
Sort By