Walmart customers can soon take out cash from their PayPal account in-store
10/12/2018
|
ConsumerAffairs

By Sarah D. Young
Sarah D. Young has been a columnist for a blog ... Read Full Bio→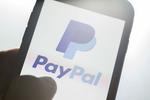 PayPal has announced that it's teaming up with Walmart to allow customers to withdraw cash from their PayPal account at any Walmart store across the country.
The new service will let the companies' shared customers take out or deposit cash to their PayPal account at Walmart's service desks, ATMs, or cash registers. Customers will need to have their PayPal app or a PayPal Cash Mastercard to make transactions. Each transaction will come with a service fee of $3.
The payme...
More
The company will pay $4 million after nearly seven years of litigation
03/28/2017
|
ConsumerAffairs

By Christopher Maynard
Christopher Maynard is a New York-based writer and editor who ... Read Full Bio→

No one ever accused the litigation process of being overly expeditious, but a $4 million settlement approved by U.S. District Judge Saundra Brown Armstrong will finally put an end to a class action lawsuit that has spanned nearly seven years.
The original suit was filed by lead plaintiff Moises Zepeda, who sued PayPal in 2010 for allegedly closing his account and pocketing the money and interest that he had stored in it. While that may seem like a cut and dried case if p...
More
Sort By