Consumer Reviews and Complaints

In April my husband and I both went to a nurse practitioner and started taking ** and began a low carb/low sugar diet. My GP took me off ** saying it would be too much stimulation. The first week on our new medication and diet, we went on vacation and got married. Much to our surprise, we came back weighing less. During the next four months my husband has lost a total of 50 lbs while I struggle at 12 lbs.
I thought the hardest part would be having to eat more. 5 times a day! I was lucky if I ate 2 meals before. But, I now eat 3 meals and 2 snacks throughout the day, containing at least 20 mg of protein each meal. Have cut out breads, grains, and sweets. And have increased veggies and added salad to nearly every meal. I drink at least 60 oz of water daily. 5 weeks ago we also started exercising with weights 30 mins a day, 6 days a week. I can definitely see the changes in my body since starting exercising. My body is firmer and toning nicely. However, the scale teeters on. I know I need to add at least 30 mins of cardio to my daily activity as well.
Increased energy!!! Nope. As a matter of fact, I am sluggish and unmotivated, not even wanting to work in my workshop. And my sex drive has decreased dramatically. I've suffered from insomnia for 15 yrs. Have tried countless meds, visualization, and essential oils to name a few. Insomnia continues. I think stopping my ADHD med has negatively impacted many aspects of my daily life. With new diet and lifestyle changes, I'm seriously considering stopping ** if that what it takes to get back on ADHD med. I do feel better having changed what I eat, but overall, I'm not happy and will be talking with doctor on next appointment.

My doctor placed me on this medication to aid me in my weight loss journey to join the United States Army. I have been on this drug for about 3 months now and I don't have any bad things to say about it. In the beginning you will get that super boost of energy and then it will fade away a bit. However, DO NOT STOP TAKING THE DRUG. If you stop taking the drug because you feel like you suddenly stopped losing weight, you need to look at your own life and ask yourself "am I doing all the work or am I relying on this pill." If you are agreeing with the second part you are wrong! You have to put in the work.
I was 226 when I started this pill in May 2017. It's now August and I lost 30 pounds on this drug. I go to crunch fitness everyday and I do 30-45 min of cardio and light weights. If you start to feel crazy or have hallucinations ask yourself "how much did I eat today?" You will feel strange if you just take this pill and don't eat all day. Only reduce your calories by a small amount and truly feed your body! The drug is not the issue. It's your lifestyle that is.

I've been taking ** for 21 days and all it has done is give me a severe bloated stomach. I have lost 4 lbs but it has not curbed my hunger at all. I exercise 4 days a week. Only experienced dry mouth a few days which I guess is good. I have not had the energy boost that others mention. I will finish my 30 day rx but will not waste my money on a refill. It may work for others but not for me and I cannot recommend it.

I started taking this at 7mg in 2013. I was averaging 8-10lb weight loss every month. After 6 months I was down 51lbs and excited. Then I hurt my knee and had 2 knee surgeries in 4 months... Started gaining weight like crazy. Last year, I had a hysterectomy and the weight kept coming. I've gained back the 51lbs plus 10. Tomorrow I START BACK ON PHENTERMINE!!! This time to keep it off!!!

A friend introduced me to this drug through a link he sent to me. I tried it out and within 3 weeks of using it I lost a lot of weight which is what I wanted. Now I am so happy with my new shape. I also want you to share in my blessing by reading up more about this wonderful weight loss drug here; http://www.phentermineusdirect.com/phentermine-37.5mg. I wish you all the best.
How do I know I can trust these reviews about Phentermine?
884,672 reviews on ConsumerAffairs are verified.
We require contact information to ensure our reviewers are real.
We use intelligent software that helps us maintain the integrity of reviews.
Our moderators read all reviews to verify quality and helpfulness.
For more information about reviews on ConsumerAffairs.com please visit our FAQ.

I absolutely loved Phentermine. The first week I took it in half doses. The 37.5 tab broke in half -- one half in the morning, one half at lunch time. I had energy to the moon. I cleaned like I was going to have a health inspection. I lost weight for 5 months. I also lost my own sanity... my mindfulness. I was so easy to anger, could not be pleased, everyone made me angry, nagging, hurtful, rude, nights of no sleep or sleep maybe a few hours.
I lost over 50 pounds on the scale but looking at it in clear eyes I lost water weight and muscle. My body was starving. I was not told how to take it or how to take care of myself on it. Hair loss, bad skin, dry mouth, chapped lips. The list could go on forever. I took myself off this medication. I was not seeing results and the doctor thought I should continue even though I had already been on it too long without even a break. I gained all my weight back as I got my first period since starting the medication. I do not recommend this at all. My life has changed and not for the better.

I was unable to lose weight no matter how hard I tried. I thought I was eating smart and small enough portions. I walked every day. When I was 58 yrs old I said I need to lose 50 lbs before I turn 60. In May 2014 I went to my Family DR and he gave me a prescription for 15 mg ** with 50 mg **. ** tells the brain that you're not hungry. I began making better choices and eating smaller portions. I lost the 50 lbs I wanted to lose during that first year. I still take the two drugs faithfully and have never went off of them. It will be 3 yrs in May 2017 and my total weight loss is 54 lbs. I purposely hold my own and eat a little larger portions than when I began the program. I have never had any side effects from either drug. I plan on staying on these two drugs forever. They don't have any long term side effects. I also take a blood pressure pill and thyroid pill with several vitamins.

I have been taking Phentermine for a couple of years now. I have actually gained weight on this pill... Up to 7 pounds in less than 1 month. I used to weigh around 120-125 before my hysterectomy. Afterwards I jumped up to 140-145 and I am now around 158-160... Still taking pills and no big losses. I did lose 5 lbs in 1 month. I just can't seem to get the weight off. I do not overeat... I am on the move all day at work and was walking every day until weather got bad. I don't know what to do. My!!!❤ Also wrote my prescription for my pills wrong last time and if the pharmacist hadn't caught it and I was following the dosage I would be dead. He wrote it for 5 pills 3 times a day. That would have killed a horse I'm sure... The office just said "Oh well... We corrected it." WTF???

I started taking 30mg Phentermine on October 25th, 2016. I felt great, didn't have any negative side effects, nothing that would make me decide to stop taking the pills. I lost about 10 pounds in a little over a month. I went to my doctor again on 11/29/16 and she upped my dosage to 37.5mg. Last night I had shaky hands and boy, is the dry mouth bad! On 12/1/16 I had a presentation and my mouth was so dry I had trouble speaking. I drink a lot of diet juice and water so I'm not dehydrated. I'm not feeling any of the other bad side effects like anxiety. I am down 15 pounds though, after completely changing my diet and eating between 1100-1500 calories per day. I try to exercise when I can but with college, a social life and a boyfriend, it's hard.

I was prescribed phentermine by my GP (who was aware of my low dose BP and depression meds) to help in weight reduction. I feel I'm 80 lbs overweight. This was around January 2016 and upon completing 1st bottle I had lost a bit. GP would not prescribe again until I was off it for a while. Started my 2nd round in March 2016. Couple weeks in I felt really bad and checked my BP which was around 200/110. Needless to say, I stopped the phentermine and got myself straight to the doctor's office. After checking me he doubled the strength of my BP and added **. After 3 weeks and still having high BP readings he doubled it again and I had gone from an 80mg dose to 320/25 mg dose.
SIX months later I am still taking quadruple my original dosage for high BP which is keeping it in check. I'm due a checkup next week and plan to discuss with him whether or not this medicine has somehow affected my heart negatively. I'm really concerned with the fact that I have not been able to return to my original 80mg dose and worry that it's caused some sort of permanent damage to my heart.

As a precaution, one may want to ask their doctor for prescriptions of ** and ** while taking Phentermine. Before I decided to try Phentermine, I was already on ** (20 mg) and ** (30 mg), both of which I usually take before going to bed. As a result, I have not seen any marked increase in depression, irritation or insomnia. I have noticed an increase in dry mouth, so I have increased my water intake, which is a great aid in weight loss, anyway. Many weight loss supplements include chromium to produce the same affect and induce increased water intake. And, I would definitely recommend using a dry-mouth toothpaste, such as Biotene.
As an additional precaution, I plan to skip Phentermine on weekends. I decided to try Phentermine after my dad reported to good results my niece and her husband have had using it. Becoming about 70 lbs overweight, despite portion control and not eating very much - at all, I became extremely frustrated. And, working out just wasn't helping. Frankly, I got mad and disgusted with myself. I have been using Phentermine 37.5 for little over a week now, so I don't have any major progress to report. Though my pants seem to be fitting a bit looser.

I first started phentermine back in 2009 & I lost a total of 80 pounds in 5 months with diet & exercise, but I started to have bothersome side effects like lack of sleep, sleep paralysis, agitation. I also suffer from bipolar disorder. I have been on phentermine again for two months & have lost a total of 60 pounds which is helping wonderful with my weight. But the side effects I'm having now are Hallucinations, visual & auditory. I get this high burst of energy & do my workouts, but at night the Hallucinations occur along with tremors. I don't know how to explain it, but it feels as if my bed is shaking like a earthquake & visually see the walls moving, not only that increase in sexual desires.
I take 37.5 mgs everyday & I may miss one or two days so I'm not sure if I've become dependent or addicted or am I having serious side affects or could it be due to bipolar with manic episodes, but I'm also having marital problems bc my husband thinks the medicine is making me worse. I feel like I'm losing my mind. I can't stand loud noises. It aggravates me bad, but as far as weight loss it helps. I may not be eating enough, but I feel so thirsty & I drink plenty of water or g2. Mentally I'm exhausted more than I am physically. Can anyone give me a explanation for this or any advice of what I should do, go off them medicine or cut the dosage in half?

Like many others, my doctor prescribed Phentermine wanting me to lose a few pounds. The first couple of weeks the only thing I had a problem with was dry mouth. After about the third week, I started to have anxiety attacks, crying all the time, depression and heart palpitations. It got so bad I almost ruined my relationship. I told my fiance about it and he insisted I stop taking the drug and couldn't believe my doctor would even prescribe something like Phentermine knowing the side effects. In less than 30 days this drug almost destroyed my entire life. I'm normally a happy and joking person, but the last month has been the most emotionally painful time in my life all because of this little pill. Losing weight on this medication is not worth my sanity.

No doubt this pill helps you lose weight. I have been taking it almost 2 weeks and lost 10lbs, which I know I'm going to gain it all back. This pill might help some but for me the side effects are horrible. I'm obsessed with losing weight but not with this pill. The first 3 days were amazing. I had lots energy. I did have cotton mouth and sweated like nobody's business. I drink a lot of water anyways but had to triple the intake because I was so thirsty.
I am a very happy go lucky person. Yes I have the normal every day stresses, like everyone else. But by no means am I a suicidal person. I don't take any kinds of meds and I'm a very healthy person with no medical issues. The 4th day on this pill, I started having self-doubt. I didn't think anything about it. I kept taking the pills, everyday became a struggle. I started hating myself and felt that everyone hated me. I cried all the time for no reason. I was mad at myself for feeling this way. I talked with my friends, I even talked with my husband. Everything they told me became twisted in my head. I had convinced myself everyone hated me and I didn't need to exist.
I've only been off the pill today and have had some withdrawal issues. I hope these feelings will go away quickly and I can be back to myself soon. Just be careful taking these pills and follow the doctor instructions to a T. And if you feel anything out of the way call your doctor immediately.

I started taking prescribed phentermine for weight loss. I weighed 197 lbs and 6 weeks later I am at 173 and still losing weight. However, I had some issues, depression, panic attacks that would happen every few min without medication. I had a thyroid issue and ADD and a low libido. I had these things for years started in my 30's I am now 52. Phentermine has given me back my life. I have no real depression any more on this medication. I feel energized without feeling jittery. I can think clearer and it controls my ADD. I no longer get panic attacks. None.
I have done some research on this drug and society has been SO misinformed by the media. They confuse phentermine with the popular 80's diet crazy **. The first part of that diet phase was ** which is what caused the heart issues and the holes in the heart, not the phentermine itself. Furthermore at clinicaltrials.gov, they have done studies on this drug since 1954 and there is no evidence to suggest that it is addicting. None. Lastly, it is a mild ** like **. So you don't get the high like ** gives you. I think the first week I took it I had some heart acceleration and headaches but it disappeared. The only thing I don't like is that it causes constipation. I have high blood pressure and am on medication for it. However since I lost weight I take less thyroid and blood pressure meds now. So this drug may not be a "fits all" type drug, but for me it works. I still losing weight, feel great, have energy and libido and can think more clearly.
I don't know about everyone else but this ADD girl with her thyroid, lagging energy, foggy brain thinks this is a miracle and I hope that I can continue with this although maybe on a milder dose. Do your homework look on government sites, look at real medical sites like top medical school. Don't just go to blog type sites. There is real information and tests on this drug and it has been on the market since 1954. No one has died or overdosed strictly from taking this drug. And this IS an FDA approved drug for weight loss. Also, you can stay on this drug long term. You just need to monitor your blood pressure and heart rate. I do my heart rate daily on my phone (it has a sensor) and I have a portable machine for my blood pressure. I have been normal on all fronts.
With any medication you need to find out if it has adverse reactions with any other drugs you take. Only take this drug under a doctor's prescription and care. This is for people who need to lose 50 or more pounds. Basically obese and morbidly obese. Talk to your doctor or several until you get all the answers you need. Good luck in your weight loss.

I am 5'6", 39 and diagnosed with morbid obesity, high blood pressure, sleep apnea and lived a very inactive life prior to using **. My physician prescribed the medication in February 2016 and I've taken it on and off up until July 2016. I have transitioned off the medication and proud to say that I have changed my eating, drinking and physical exercise habits. My blood pressure is much better and my sleep apnea has not been an issue. I don't breathe as heavy or feel so short of breath or tired on short walks. My stamina has greatly increased, which is good since I have three toddlers and work full time. In addition, I work out almost every day and balance my meal portions. Typically, water is all that I drink and at times I will sneak in lemonade. Overall, I am satisfied with my results, but I know it's not a long-term solution and would not advise anyone to take it as long as I have.
I too suffer with depression and self-esteem issues and have learned to balance how I feel about my health, body and self-image. Yes, I have noticed some weight gain in the past when stopping, but that only encourages me to work harder at diet, exercise and ensure I'm taking my thyroid medication as well. Every little boost in metabolism, energy levels and a smart diet plan will lead to results. Patience, dedication, discipline and knowing this is not a magic weight loss pill are key to weight loss success. Overall, I would advise you to follow your gut on taking any medication that has as serious side effects as this in some case studies. Please do your research and discuss your options with your doctor before popping this or any pill.

I have read several negative reviews. Perhaps my body is completely different than others or my brain chemistry is. I took this pill years ago. I just began taking it again, the lowest dosage, because I felt beyond sluggish all day, every day. When I take this I feel "normal", not hyper, just not sluggish. I have no negative thoughts, etc while taking this. Again, maybe it's just me and the way my body metabolize medications. Hopefully I can find a Dr who can answer this for Me. If anyone has any suggestions as to why this pill would make me feel "normal" please feel free to share!!!

I have spent the past few days reading reviews on my phone and by no means am I trying to belittle anyone but in all the negative reviews in which people cannot sleep and are having psychotic episodes and depression and then gain all the weight back...none of these reviewers mention that they are eating a balanced diet with more vegetables and drinking more water than they have in their life. It's 2016 and the internet is imploding with health information and I have a hard time believing anyone overweight hasn't taken the time to educate themselves on what it takes to exchange bad habits that cause weight gain for good habits that promote health.
This pill is not a miracle pill, there is no such thing. If you take it and allow the chemical to take over and not feed your cells with nutritious healing foods, your cells absorb the chemical and you will experience these negative side effects. If you are new to this pill please create a mindset that this is your "personal trainer" who allows you an opportunity to start making better choices, learning how to "re-feed" yourself and hydrate yourself while providing the motivation (energy) to start a daily exercise program. This is the only way you are going to feel well on the medicine and learn new habits so you don't gain the weight back after you stop taking the medicine.
I was given the medicine for 30 days in 2014 and I was able to shed the weight I wanted while trying to get in shape for a beach trip. I was eating well and committed to my workouts and all was a success until I returned home and started eating pancakes and hash browns for dinner and to be expected, the weight returned. After a year of limiting my calories and binging because I had felt deprived and frustrated, my thyroid was out of whack so in addition to my doctor resetting my thyroid meds, I asked for another prescription to get me back on track as I am wholly committed to taking the time to prepare healing foods. I have a 30 day supply and this is it as I will not repeat the mistake I made in 2014. I worked too hard to get in shape only to get lazy and undo my results.
My second day on Phentermine, I had received some disappointing news, silly as it may be, that a lodging reservation had been canceled which had taken me a day to secure. I felt so devastated that I strangely did feel self-pity come over me - which is TOTALLY not me...I mean it put me feeling in the dumps! So I know, the moodiness is a real side effect but by being aware of the cause when it happens, your "personal trainer" can bring this to your attention so you can make a mental shift and learn to let go and replace your negative thoughts with positive thoughts. I do find that even my affection towards my husband wanes as an emotional side effect, but because I am aware of this, I make an extra effort to be loving towards him even though it is not what I am feeling as a result of the medication. Do not give in to your emotions, feel the feeling and then let it go. It takes awareness and work, but it is necessary for you to live in balance.
I could go on forever but my point is...if you are reading all these reviews, I hope you learn something from it all and it helps you to be successful with your investment both in the pill and in your health. I do think it is a shame that Weight Loss Clinics are not REALLY setting people up for success while taking their money and if you feel that you are not fully informed, you have to take the responsibility to learn how to feed yourself and lose the bad habits. If you do not eat healthy meals balanced with vegetables, healthy fats and carbs, you are going to endanger your health and gain the weight back...and as we all know, this is a fact whether you are on a pill or not.
If you are new to learning about health, there are so many good resources on-line. A simple book I read many years ago transformed my life and taught me how to prepare delicious healing foods and as a result I felt FULL VITALITY for the first time since childhood (I contracted parasites in my youth that I have been battling for decades).
We can transform our health, don't use Phentermine as a crutch, allow it to help you make life long changes. This is your opportunity of a lifetime. Learn how to prepare healthy foods quickly and get on an exercise program that makes you feel alive again. Be aware of your unsettling feelings, and make a mental shift. Never stop hydrating yourself throughout the day. Don't continue to give-away your hard-earned money for visits to the clinic and monthly prescriptions, that money can go to your grocery bill as healthy eating is a financial investment that pays off in the long run. You will want that extra money to reward yourself with new outfits when you finally feel really good about yourself.

I was diagnosed with Hashimoto's Thyroiditis and it makes your metabolism extremely sluggish. I didn't eat a ton of food but could never lose weight. I was stuck. My endo prescribed this 15mg for me on 12-7-15. I have taken it faithfully since and have lost a very healthy 42 pounds which really helped with my recent hip replacement. I am off for the moment because of my surgery but will go back on and finish what I have plus the 1 refill I have left and then I will be off for awhile. I have found it to be a great help. I have not had any of the terrible emotions or side effects described in some of these reviews. I cut way down on carbs and almost totally eliminated sweets. I really love this medication. My husband saw my success and took the 37.5 prescribed by his MD. He was only allowed for 3 months. He has lost 36 pounds and he has kept up being active. This has been a great boost for each of us. I am so sorry for others problems.

I wanted to address Deanna from Duluth's review. Deanna I know exactly what you went through. I have taken this pills off and on for quite some time. Unfortunately, the side effects get progressively worse. The mood swings, depression, rage, crying at every little thing and just not feeling myself at all got worse every time I went back on the pills after being off for a month or so. Not to mention the side effects I had when I stopped the pills. I dropped into a state of depression that I almost didn't come back from.
The last time I took the pills, I took them for one week and I had to stop because the side effects came back quickly and with a vengeance. I am now off the pills for two days and am struggling just to get out of bed in the morning. My depression is severe this time, but hopefully I will be able to ride it out. Needless to say, I will not take this drug again. I can explain the mental anguish it has caused me. I think anyone who is entertaining the use of this drug needs to definitely think twice. It is definitely not worth it as you may one of the ones that has these severe reactions.

I started April 27, 2016. My first month lost 22 with exercise, great eating, cardio into my routine then June only lost 8 lbs? And now I've gained 5 pounds back which is weird but it can happen, I guess, still on the pill. I do housekeeping where my waist trainer on me, drink plenty of water. Just crazy to think I've gained back 5 lbs? I started off 260 lbs!! Was 229 but now says 234.3. I'm 5"6 woman of course, lol. VERY young in my 20's. Can someone please help me out? Oh and I'm taking Phentermine 37.5.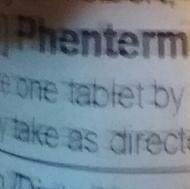 I've been sitting here for an hour reading all these negative reviews, I just had to put my 2 cents in. Today is my 9th day taking the Phentermine 37.5. I have lost 4 lbs so far which is a healthy weight loss. Nutrition is a priority on this weight loss plan. If you're losing more than 15 pounds in a month you are starving yourself. Technically 15 pounds is really on the high side of weight loss in a month. This medication is intended to help you to relearn how to eat properly and nutritiously. You should never go under a thousand calories a day because your body will rebel. Of course you're going to get sick and become psychotic if you're starving yourself. I eat 5 times a day 3 hours apart and each meal is 200 - 230 calories.
Because I have no appetite (if it's real strong take half a pill) I choose nutritionally rich small high calorie foods. Example: 5 wheat crackers, 1 tablespoon peanut butter, and a half of banana. That's around 220 calories. It gives you a carb, a protein, and a fruit or 5 wheat crackers, 2 ounces of ham, and a ounce of cheese. I was a binge eater, I would not eat until around 2 p.m. and then I would be up all night eating. After 2 p.m. it seemed like I was always hungry. I had an insatiable appetite! The first 3-4 days on the medication I had to force myself to eat but I knew better than not to eat. I was told not to drink any type of carbonated drinks. I was told not to eat any processed carbs. Never ever go under a thousand calories a day. I was told to workout 30 minutes only three times a week because of the low calorie intake. But once I reach my goal weight then I would be required to workout a lot more.
This is not a miracle pill this is just a pill to help you get started to relearn how to eat nutritiously for the rest of your life. If you're going to take strong medication like this you need to do the research that goes along with it. Tomorrow I'm going to try the cycle I read in one of the reviews. Take 1/2, next day 1, next day none. I'm doing the none tomorrow. Research what the good fats are, your body has to have fat to be healthy, research what healthy nutrition is, how to keep your blood sugar stabilized, what vitamins you may need to pair with your program. When I wake up in the morning the first thing I want to do is eat and that is a good thing because I've haven't been able to eat breakfast like this in years. I take the meds an hour after I eat. It's easy to tell myself I only have an hour and I can eat again.
I really can't say that much about the insomnia but it seems like I'm sleeping better because before I was waking up 2 to 5 times a night and eating. Water is a must! If you don't get enough water you will become dehydrated and it will lead to fatigue. If you don't get good fats it will lead to a lot of problems that will make you feel really bad. Don't take my word for it research it... Starving yourself will cause depression, hysteria, self manipulation, psychosis, hair loss, malnutrition, and suicidal tendencies... Google it. This is some very powerful medication... use common sense... be smart... stay safe!!! I'll be on the lookout for the light blue weak pills describe the other reviews.

My doctor prescribed the 37.5 mg Phentermine for me to help me get out of the extreme obese scale I was stuck at. I'm 5'4" and weighed 197 pounds. I started taking the pills on April 30, 2016. The first two weeks were absolutely incredible. I was able to focus on things like never before. I didn't need to-do lists at work, I was accomplishing tasks faster and everything was awesome! I was finally able to sleep because my mind wasn't racing all night like a racecar. I was so happy!
Now it's a little over a month later and I've destroyed everything I loved. I lost 30 pounds, yes but at what cost? I became a psycho-**. Anger, irritation at the tiniest things, not able to handle stress, emotions all over the map... I turned into a completely different person. I thought people were conspiring to hate me, that I couldn't do anything right, that I was just worthless, that I hated everything... Completely the opposite of my normal self.
I can look back now and see it. It's made me feel so ashamed and embarrassed. I lost control of my emotions, my actions... I would try to put my thoughts into words but what came out of my mouth was completely different. I tried to fix it and just made it all worse for the effort. I cried at the drop of a hat. Got angry at absolutely nothing. It's like I was trapped in someone else's body and couldn't get out. I can imagine that this is what roid-rage feels like. You just want to punch a wall because it's there.
Normally I'm as calm as they come. My tolerance levels are super high but on this medicine I had absolutely no tolerance for anything at all. I imploded at a convention that I'd been looking forward to for a whole year. I had lots of panels and events to attend - it was supposed to be a super fun filled weekend, made better because my boyfriend would be there too and I could see him when I wasn't running around to my panels. Yeah, that's not how it went at all.
The first day of the four-day event - friends couldn't make it, almost lost my hotel room, parking sucked, panels got canceled - I started into a downward spiral that wouldn't stop. It got so bad by boyfriend didn't even want to be around me - he told me the second day that I might want to stop the meds because I was being really irritable. I stopped the pills the next morning. I ended up leaving early because I couldn't stop myself from crying about EVERYTHING. I wasn't enjoying any of the events or panels. I was just content chilling out in a corner playing a video game and watching everyone walk by. I was afraid any interaction with people would result in me losing it completely. By this time the damage to my relationship was done - he was through with me for the weekend.
Sunday that week was day 2 off of the meds and an extreme depression hit me. I stayed in bed for three days with no desire to do anything but worry, cry and lament over possibly losing my boyfriend for the way I'd treated him. After the first week off of them, he finally talked to me but ended up dumping me and cutting me out of his life completely. Trigger deeper depression.
Now that it's been two weeks off the pills, I'm finally out from under the huge cloud of depression. I'm back to being myself (well about 95% myself) and I just have this huge hole of destruction where I ruined my happy life that I had before I started the pills. My mother even told me that she was afraid to ask me to take her to the grocery store so she took an Uber to Walmart so she wouldn't irritate me.
I can now see the gravity of what occurred and I feel like the worst person on the planet for what happened. I can't believe I didn't see and couldn't stop what was happening. I pushed away the person I wanted most in my life. I scared my own mother. Phentermine turned me into a completely hateful person. I may never be able to salvage what I destroyed and that hurts so much. So please, if you are considering this medicine - please, please have someone close to you monitor your well-being OFTEN. If they notice anything out of character, STOP THE PILLS IMMEDIATELY! You will be powerless to control your actions, emotions, thoughts... I feel like I sold my soul to lose 30 pounds.

I am writing this review because I have taken Phentermine before with great success and very little side effects and all I am seeing is bad reviews. Phentermine is meant to be taken under the supervision of your doctor and not long term. About 10 years ago I lost 20lbs but then couldn't lose anymore. My doctor recommended Phentermine. I took it for three months on, one month off, exercised, joined a running group, and ate healthy. I lost all the weight I needed to except for 5lbs and got off of the medicine. I kept the weight off for about 7 years but gained it back recently because my lifestyle changed. I'm back on it now and using it to help me get back to a healthy lifestyle. You cannot starve yourself with this medicine or not make serious changes in your diet and exercise habits and expect to keep the weight off.

I started taking adipex because I was tired of going to the gym and the weight not coming off fast enough, so I went to my Dr and asked him to help me lose weight! He gave me adipex and told me that the drug was gonna make me lose weight no matter what but he also wanted me to go to the gym 2x a week! And he also wanted me to change my lifestyle as well with the drug! I had read a lot of reviews and I kept seeing that as soon as you stop taking the drug you gain all your weight right back! But he told me I had to change my lifestyle or it would come right back! And when I say change your lifestyle I mean your eating habits and working out!
I may not go to the gym but I do get out and do a lot of walking and jogging! I love this drug. It has done wonders for me! When you stop taking the drug just eat a few times a day and Drink lots of water! I only drink water! And when you are hungry eat a apple sauce or something. You don't have to eat a whole meal just cause you think you are Hungry.

I previously took adipex for 3 months and lost over 60lbs, managed to keep the weight off for a couple years before a steroid reaction and long term injury led to depression and weight gain. My weight got up to 297 over the next couple years being at home and my doc suggested we try the adipex route again. Some tips for all. I cycle my dosage. 1st day 1/2 pill. 2nd day whole pill. 3rd day none. This helps you eat healthy even without the med in your system for one and prevents immunity for. Also DRINK A LOT OF WATER! And yes, you need to eat something on the days you take your med. I've also noticed the more active I am on pill days the easier it is to sleep... Currently down 20lb after a month. Will go back off when I reach my weight goal because this drug IS NOT A LONG TERM pill.

My doctor has just started me on this. I have chronic abdominal pain so I'm taking a medication to increase my dopamine levels. Side effect is that it causes you to gain weight and makes you want to eat everything. So my doc put me on Phentermine. I've been on it two days. It helps with eating. Down side is in having trouble sleeping with it.

I am 21. I have PCOS and I am overweight. I haven't had a menstrual cycle in a year! My husband and I have been trying to have a baby for a year now. So one of his friends was talking about Phentermine and how he lost so much weight on it. My doctor told me if I could just lose 25 pounds that my cycle would come back and I could have a better chance at getting pregnant naturally. So of course I went and got Phen and it has been TERRIBLE.
The first day wasn't too bad. I wasn't eating everything in the kitchen. So I was happy but I noticed when I laid down that night I was so mad. Mad at NOTHING! It was making me mad that I was mad. I am always a happy person. Literally. I can find something positive out of everything. Anyways, I started taking it every single day and eating healthier foods. I was losing a little bit of weight. Then, all of a sudden I felt worthless, stupid, hated, and very depressed. I convinced myself that my husband's family didn't like me and talked bad about me. I thought the same thing about my friends. I felt alone. I even convinced myself that my husband didn't love me as much as he did.
Finally I tried telling him how I felt and it was terrible. So terrible that it shocks me people take this medicine. It was 2am and here I am hysterically crying and trying to tell him how I feel but I could NOT get it out. I felt embarrassed feeling this way because I don't normal feel this way and I sounded psycho and pitiful. But he listened and reassured me that, that isn't how people feel about me and all of that jazz. Did I believe him? No, I was still severely depressed.
I felt ugly and like I needed to starve myself. I even considered going to counseling!!! Then I realize "maybe it's the medicine?" So I got on here and read everyone's reviews and they sound just like mine! Not only did it make me depressed and psycho but it made my arms numb and I had poor circulation in my hands. ALSO! A big, big thing that made me look up reviews is, I have not had a period in a year. A freaking year! And all of a sudden I started my period today with severe cramping (but I took two Midols and it helped for the most part). I was in shock and so happy I had started my period because I was hoping I will ovulate but I am now thinking it is because of the Phen. :(
I also hate going to sleep. I get tired but I hate sleeping. I dread it and I hate it even more when my husband goes to bed because I stay up alone. I love my husband but I have never really been too clingy (unless I'm really sick hehe) but now all I want him to do is give me attention and tell me I'm pretty 24/7 and to be obsessed with me. I am literally laughing at myself right now. This medicine is CRAZY. I feel for people with long-term depression or depression in general. If I had to live like this for a long time or my whole life I would be devastated. It is no joke. Today is my last day taking it. I'll be fat, happy and positive over skinny and depressed. Sorry this post is probably scatter brained and grammatically incorrect. I'm spastic tonight. I hope I return to normal quickly.

I took phentermine the past three days. I was not prescribed it for weight loss, but to help combat my symptoms of PMDD. The past three days I have had memory issues, dizziness, shortness of breath, awful headaches, off and on chest pain, along with more minor things like dry mouth and no appetite. I am very sensitive/allergic to most medications, which is why my Dr. is prescribing a diet pill to try to treat mental/hormonal illness. I am upset, because it was helping with those issues quickly. But I cannot continue this medication and risk developing serious health issues from it. I've lost 30 lbs. over the past five months by eating right and exercising. No one needs a diet pill to get great results. Especially not one like phentermine.

Before having my children (now almost 6 and 15 months), I never had to worry about exercise or watching what I ate. I gained 50 pounds with my first pregnancy. My doctor prescribed phentermine to me to "kick-start" my weight loss. It worked. I also at the same time counted calories on MyFitnessPal (which I still abide by completely). I worked out here and there, but really focused on the foods I was eating. I had no side effects at all, except for a time or two I felt dizzy after getting from laying down to standing too quickly. No mood changes or anything like I've read. I took it for one month, took a couple months off, and took another 30 days. I lost all the weight I gained with pregnancies with the aid of phentermine to kick-start it all.
To me, it really helped to log all foods (and bites) eaten. You become very aware of your habits, and the phentermine helped by decreasing my appetite to allow my stomach to shrink. I only gained a couple pounds back while not on the regimen. This is not a drug for the long term in my opinion. I believe some people expect the drug to do all the work, you have to be willing to work with the medication as well for optimal long term results.
Phentermine Company Profile
Company Name:

Phentermine

Website:

http://www.phentermine.com/