---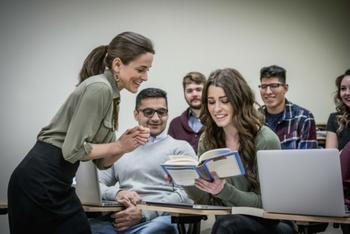 For consumers spending tens of thousands of dollars to send a son or daughter to college, and maybe going into debt to do so, this may come as a shock: your child may have one or more part-time professors.
A U.S. government report on "The Condition of Education" found that, between 1993 and 2013, the number of part-time faculty at the nation's colleges and universities increased by 104%.
During the same period, the number of full-time faculty rose by less than half – 45%.
It may not be a coincidence that during roughly the same period, part-time jobs proliferated throughout the U.S. economy as the number of full-time jobs declined. Many employees who wanted and needed full-time work had to settle for part-time hours.
As a result of the growth in part-time faculty, the report found part-time workers now make up 49% of the total college faculty workforce.
Long-term trend
Colleges and universities have been moving toward more part-time faculty for three decades or more, and it is unclear what effect, if any, recent economic turmoil has had on the trend.
Other research has shown that many of the part-time faculty are clustered in community colleges, which often draw on professionals who can offer real-world experience.
The Condition of Education, published each year by the National Center for Education Statistics, analyzes education from preschool to the postgraduate years. The report covers everything from enrollment numbers to financial aid.
Other take-aways
Among the other takeaways from this year's report:
Of students enrolling in a bachelors degree program in 2008, only 60% had completed it six years later. Women did a better job of graduating than men – 62% to 57%.
Colleges are awarding more degrees. From 2003-2004 to 2013-2014, associate's degrees increased by 51%, bachelor's and master's degrees both increased by 34%, and doctoral degrees rose by 41%. Bachelor's degrees were the most prevalent, with 1.9 million awarded in 2013-2014.
For-profit schools, which have been under regulatory pressure lately, generated $19,480 per student in 2013-2014, a 34% increase from 2008-2009.
While that's expensive, it's still less than the $20,293 generated by private, non-profit schools. But that figure only constituted a 6% increase, compared to a 17% increase in costs at public colleges and universities.
---