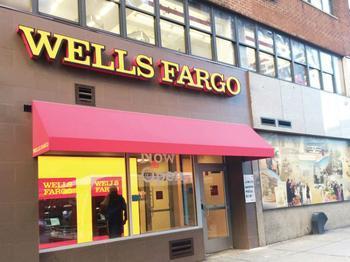 Wells Fargo, which paid $185 million in fines to settle government charges of fraud, now faces a lawsuit by three customers who claim they were victimized.
The plaintiffs, all from Utah, charged in a federal court report that they were among the thousands of customers who had money taken from their accounts, without their permission, to open additional accounts in their names.
They are seeking class action status and $5 million in damages from the bank. Their report also seeks punitive damages, charging it failed to alert customers to the practice in a timely manner.
5,300 employees fired
In settling with government agencies, Wells Fargo announced that it had fired 5,300 employees and changed sales practices to end incentives to open new accounts.
Regulators charged that, not only was it fraudulent to move money and open accounts without a customer's permission, the customer also incurred fees in the process, costing them money.
Tara, from Gilbert, Ariz., said she opened a basic checking account at Wells Fargo in 2008. She said the account carried no fees and the only reason she opened it was to establish credit. She said she never used it.
$900 in fees
"Fast forward five years when I'm trying to buy a house and my credit report shows over $900 in fees from Wells Fargo," Tara wrote in a ConsumerAffairs post. "I disputed this numerous times yet Wells Fargo insisted I opened an account with direct deposit, even though I wasn't working at the time, meaning they signed me up for an additional account with fees."
In it's settlement with the government, Wells Fargo did not admit to any wrongdoing. However, it may have to defend that position because the U.S. Justice Department has reportedly opened an investigation into the matter.
Wells Fargo CEO John Stumph, meanwhile, will be in the hot seat Tuesday when he goes before the Senate Banking Committee to answer what are expected to be pointed questions from lawmakers. In particular, Senators may press Stumph to explain how more than 5,000 Wells Fargo employees could have engaged in the same activity without it being company policy.