---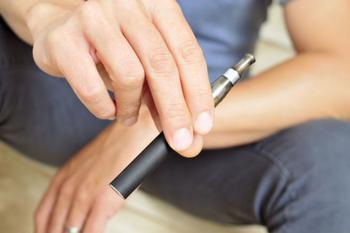 Recent trends among teens seem to favor vaping with e-cigarettes, with many high- and middle school students saying that they've tried it. While many fear that this habit could lead to nicotine and smoking dependence, a new study suggests that the problem may not be that worrisome.
Researchers have found that many teens that vape don't do so for the nicotine; instead, many teens say that the flavors offered by e-cigarette products are the drawing point. This throws into question the supposition that teens are vaping nicotine in the first place and that there is a "nicotine epidemic" amongst this age group.
Vaping for flavor
The researchers came to their conclusions after analyzing the results of the 2015 Monitoring the Future Survey, wherein teens were asked about their vaping experiences. The survey was a nationally representative study of 8th, 10th, and 12th grade students.
Out of 15,000 students who took part in the survey, nearly 4,000 admitted to having vaped at some point. Narrowing the numbers further, the researchers found that 1,701 had done so at least once, 1,085 had done it up to five times, and 616 had done it at least half a dozen times.
When asked what they had vaped most recently, two-thirds of respondents gave the answer "just flavoring." Vaping nicotine came in second by a large margin, with only 13% of 8th graders, 20% of 10th graders, and 22% of 12th graders giving that answer. Vaping marijuana was even less pervasive, with only 14% of 12th graders, and 6% and 7% of 8th and 10th graders giving that answer, respectively.
Targeted interventions
These findings indicate that vaping nicotine is not nearly as big of a problem as many experts have stated in the past. This is good news, say the researchers, because interventions to stop vaping can be modified to be more specific and effective.  
"Because many US youth who use vaporisers do not vape nicotine, they are candidates for primary interventions, which are particularly strategic to combat nicotine use, because they take place before the need to address nicotine's addictive properties," they said.
Additionally, the researchers say that designating e-cigarettes as Electronic Nicotine Delivery Systems (ENDS) may be unfair since most teens do not use them for that purpose, although they do say that vaporiser use does increase tobacco and nicotine prevalence.
The full study has been published in Tobacco Control. 
---