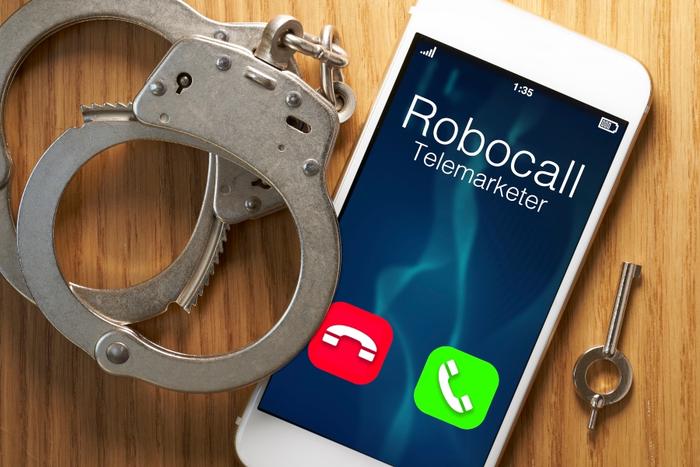 Hark! The anti-robo angels sing!
While the rest of the world was being sucked into the media's handicapping of what Congress was cooking up in the impeachment of President Trump, the Senate was actually doing something good for the consumer -- passing the Pallone-Thune TRACED Act, aka the Telephone Robocall Abuse Criminal Enforcement and Deterrence Act.
The Senate moved the bill forward by unanimous consent without having to resort to a roll call vote and without a single syllable of partisan posturing. All that needs to be done now is for the President to sign the bill for it to become law.
Addressing malicious robocalls
Of all the headaches consumers wish would just go away, this one was high on everyone's wish list. Think about it -- no more calls telling you that the Social Security Administration is filing a lawsuit against you or someone saying they're "excited to inform you that you are now eligible to qualify for a zero percent interest rate."
"I have yet to meet someone who says they enjoy receiving those unwanted and illegal robocalls that plague our phones, whether we're at home, at work, or in the car, which is why the TRACED Act takes several important steps in the fight to curb this scourge," said Senator John Thune (R-SD), co-author of the bill.
Bipartisan efforts have been sorely missed on Capitol Hill lately, but when it came to a consumer issue of this magnitude, all party loyalties moved out of the way.
"The annoying and harassing robocalls we receive every day are neither a Democrat nor Republican menace; they are a universal menace," said Ed Markey (D-Mass.), Thune's senatorial compadre from across the aisle. Cristina Martin Firvida, Vice President of Financial Security & Consumer Affairs at AARP, agreed. 
"This bipartisan bill is an important step forward in the fight against illegal and unwanted robocalls and will help stop scams that start as robocalls and can end with older Americans losing their hard-earned savings," Firvida told ConsumerAffairs.
What the consumer can expect
All indications are that President Trump will sign the bill without any squabble. Once his ink is dry, the bill can start proving it has the kind of muscle that the people behind the robocall scourge won't want to tangle with. 
The details of the bill include:
Broadening the authority of the Federal Communications Commission (FCC) to levy civil penalties of up to $10,000 per call on people who intentionally violate telemarketing restrictions.

Extending the window for the FCC to nab and take enforcement action against intentional violations up to four years after a robocall is placed. Currently, the FCC has only one year to do so, and the FCC has told the committee that "even a one-year longer statute of limitations for enforcement" would improve enforcement against violators.

Unifying enforcement from both the federal and state governments to identify and report to Congress suggestions on how to improve the containment and criminal prosecution of robocall scammers across the board.

Requiring voice service providers to adopt call authentication technologies, with the goal of enabling a telephone carrier to verify that incoming calls are legitimate before they reach consumers' phones. That aspect alone is a welcome relief to consumers who rely on Caller ID. An AARP survey this year found that U.S. adults are more likely to answer a call that appears to originate from a local area code (59 percent), or an area code where friends or family live (44 percent). 

Giving the FCC the power to initiate a rulemaking to help protect subscribers from receiving unwanted calls or texts from callers.

Directing the FCC to initiate a rulemaking process to protect consumers from "one-ring" scams. 

Requiring the FCC to establish a working group to issue best practices to prevent hospitals from receiving illegal robocalls -- a little-publicized nemesis that prevents real patients from getting through and interrupting vital intra-hospital communications.
Is this enough?
While the news seems like cause for celebration, at least one robo expert says that consumers shouldn't get out the party hats and whistles quite yet.
"The bill is helpful, but it won't cause an overnight decline in robocalls," Alex Quilici, YouMail CEO, told ConsumerAffairs.
"The main aspects of the bill are making it harder for spoofed calls to get through by mandating carriers move to use Stir/Shaken (authenticated caller ID), and giving enforcement more tools.  That will help, but it will take time for carriers to implement Stir/Shaken to the point it really matters, and law enforcement will need time to pursue cases."
"We would expect it will take some time (a year to eighteen months) before we see the impact – and unfortunately, the bad guys are clever, so we have to see what workarounds they come up with," Quilici said.