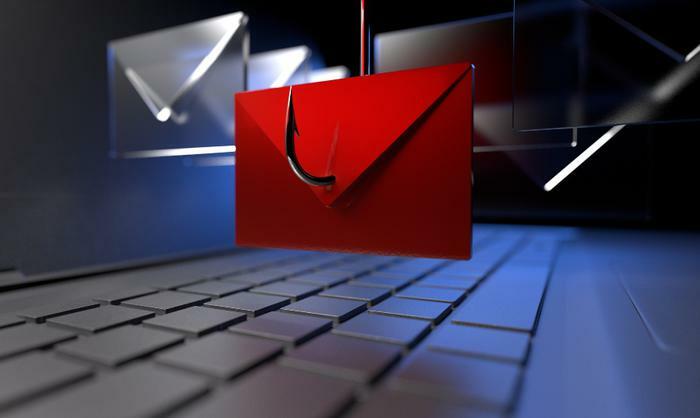 Consumers who use Intuit's TurboTax system to file their taxes need to be on the lookout for a phishing email. 
In a security notice, the company said TurboTax users have reportedly received emails that try to get recipients to click on a link to resolve an account issue. However, the company said it did not send those emails and that the links may allow hackers to download malware onto recipients' personal devices.
"Please don't click on any links or attachments, or reply to the email," the company stated in its security notice. "We recommend you delete the email."
Consumers who did interact with the email are being urged to delete any downloads that occurred, scan their devices for any security threats, and change their passwords. 
Some consumers frustrated with TurboTax
This latest phishing issue isn't likely to make consumers any happier with TurboTax. Although the company earns a 3.8-star rating out of 5 stars on ConsumerAffairs, those who have left reviews about the company in 2022 cite several issues.
Mire, from San Francisco, claimed that they tried to use the free software offered by the company but ended up paying money during their tax filing process.
"First, I started with Free plan because I have super simple tax filling for 2021. In middle process, they requested to take Deluxe plan ($39) if I want to continue," Mire wrote in a ConsumerAffairs review. "I took that plan and on the end they ask me to pay more $39 if I want to send file to State and Federal taxes. If not, they will delete State taxes."
Michael, a business owner from Randolph, N.J., said they had used TurboTax for over 20 years. However, they experienced a big problem while filing their most recent return.
"I have my own business and the home and business product has normally been a great help with my taxes. However, this year after completing all the forms, reviews, etc., I was blindsided by Turbo Tax when I wanted to file my taxes electronically," Michael wrote.
"It had to do with getting a PIN number. The directions were so poorly written that I was forced to print my forms and submit my taxes by mail. Then, later, I started to receive threatening emails from Turbo Tax about not filing. I was extremely frustrated by not being able to finish my taxes."
For more information about Intuit - TurboTax, and to read more reviews, visit ConsumerAffairs' site here.