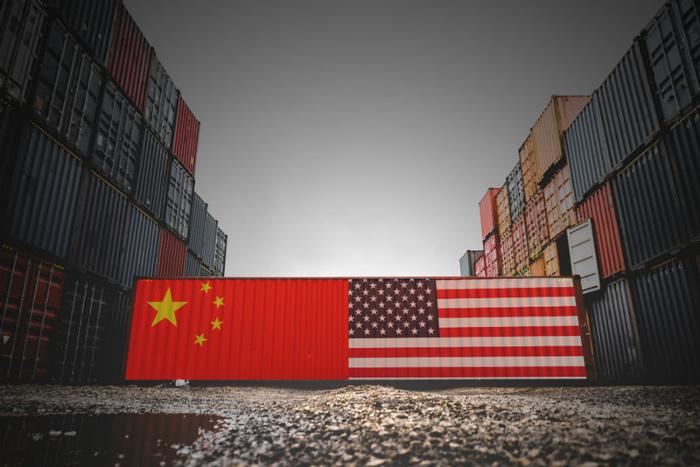 The Trump administration has published a list of Chinese goods that may be subjected to 10 percent tariffs. The list includes over 6,000 goods, including fish, electronics, propane, toilet paper, and more. The goods have an annual trade value of about $200 billion.
"The $200 billion figure we're looking at is roughly equal to their exports to us," a senior administration official said.
The suggested new tariffs will not be implemented until after a public comment period, which runs through August. A hearing is slated for Aug. 20-23.
The preliminary list of new tariffs comes days after the U.S. initiated 25 percent tariffs on $34 billion in Chinese goods. China immediately retaliated with tariffs on its own list of $34 billion worth of American goods.
The tariffs could lead to higher prices and job losses in a range of industries. Chinese tariffs have already impacted U.S. exports such as soybeans.
"They are a vital trading partner, and we need to continue to do business with China without the sting of these tariffs," said American Soybean Association President John Heisdorffer in a news release. "It is imperative that we maintain the robust market we have worked so hard for decades to establish with China."
Escalating trade war
Trump has said the tariffs are intended to punish China for using unfair trade practices. On Friday, China accused Trump of trade bullying and setting off a chain of possible adverse effects for U.S. consumers, as well as those abroad.
"This act is typical trade bullying," a spokesperson for China's Ministry of Commerce said in a statement. "It seriously jeopardizes the global industrial chain, … hinders the pace of global economic recovery, triggers global market turmoil and will affect more innocent multinational companies, general companies and consumers."
The President's latest maneuver in the escalating trade war between the world's two largest economies prompted Republican leaders to rescind their support of the Trump administration's trade policy.
"Although I have supported the administration's targeted efforts to combat China's technology transfer regime, tonight's announcement appears reckless and is not a targeted approach," said Sen. Orrin Hatch, R-Utah, chair of the Senate Finance committee.
"We cannot turn a blind eye to China's mercantilist trade practices, but this action falls short of a strategy that will give the administration negotiating leverage with China while maintaining the long-term health and prosperity of the American economy," Hatch said in a statement.