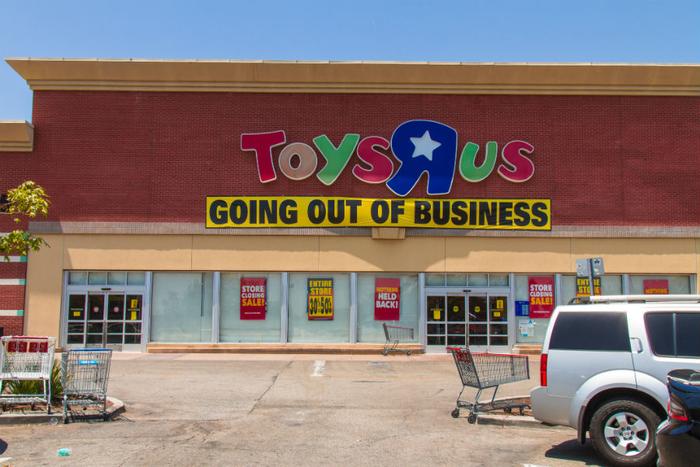 A protest movement is building among Toys "R" Us employees, who are angry that the retailer is shutting down but providing no severance pay.
Beginning last weekend, some of the 31,000 employees who will soon be without jobs began picketing stores in New Jersey, where the company's corporate headquarters is located. Protesters said that when stores closed in the past, employees received severance based on their tenure.
For its part, Toys "R" Us blames the nation's bankruptcy laws. As it turns out, if a corporation is liquidating -- selling off everything and no longer staying in business -- it is not allowed to pay severance to its workers. That's because creditors are supposed to be first in line.
"Because we were forced to liquidate the U.S. business, we were not able to follow the normal severance process," Toys "R" Us spokesperson Amy von Walter told CNN.
Private equity executives get paid
But the employees who are losing their jobs are angry because the laws do not prevent the private equity firms from paying top executives big retention bonuses, so they'll stay on the job long enough to complete the transition.
Creating more confusion and resentment, Toys "R" Us paid severance to employees who were let go immediately after the liquidation announcement. Those staying through the required 60 days notice will receive nothing.
The Toys "R" Us protest movement actually began a month ago, when word spread through the stores that employees who faced losing their jobs would not receive any severance pay. The workers and their supporters say companies backed by private equity firms, as Toys "R" Us is, have access to plenty of cash.
"Retail workers are sick and tired of having to pay for Wall Street greed," Carrie Gleason, director of the Fair Workweek Initiative at the Center for Popular Democracy, said last month. "Private equity companies like KKR and Bain Capital have created massive job losses across the country for a quick profit while the workers walk away with nothing. We need to treat retail workers with dignity and respect, and that's why we're here."
Appealing to Congress
The protesters are turning to Congress for relief. Late last week, a group of protesters met with members of the New Jersey Congressional delegation and asked lawmakers to push for changes in the law.
Toys "R" Us announced in May that it would close all of its U.S. stores after it was unable to restructure its massive and growing debt.
The company that became Toys "R" Us was founded soon after World War II and enjoyed explosive growth in the 1970s and '80s, when the huge baby boom generation began having children. Trips to the huge warehouse-sized stores on the weekend were a rite of passage for a generation of children.
In the last decade, the retailer fell victim not just to online competitors, but also Walmart and Target -- retailers that were able to cut into Toys "R" Us sales. The retailer filed for Chapter 11 bankruptcy last September.