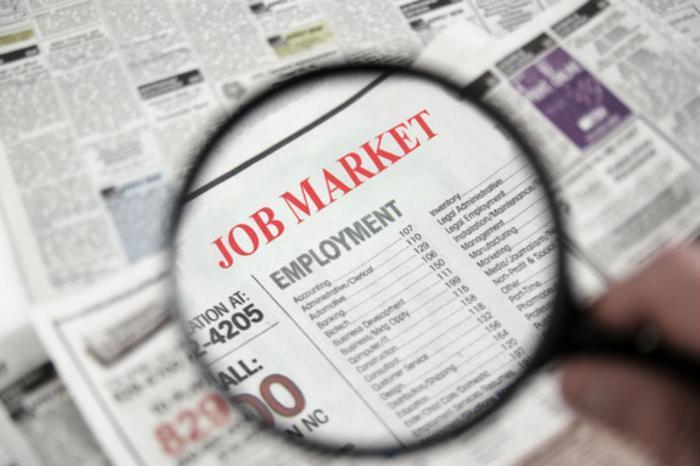 If it seems you're seeing more Help Wanted ads these days, it's not your imagination. There has never been a better time to be looking for a job.
The Bureau of Labor Statistics (BLS) reports that job openings reached a new high of 6.9 million at the end of July. Economists say the monthly Job Openings and Labor Turnover Survey (JOLTS) suggests businesses are having difficulty finding the workers they need.
Until very recently, the tightening labor market hadn't resulted in bigger paycheck. But in August, the BLS reported average hourly incomes rose at a 12-month rate of 2.9, among the strongest since the financial crisis. At some point, wages will have to rise as employers compete for fewer workers.
Strongest outlook on record
Amid this tighter labor market, a new report from The Manpower Group shows U.S. Employers plan to add to their staffs in the next three months. It's the strongest average annual outlook in the last decade with more than 19 percent anticipating growth of their payrolls.
"August marked the 95th month in a row for job growth in the U.S. and we anticipate we'll hit 99 months by the end of the year as the fourth quarter outlook has more good news for American jobseekers and businesses," said Becky Frankiewicz, President of ManpowerGroup North America.
As the world observes the 10th anniversary of the financial crisis this week, Frankiewicz says the labor market is finally getting back to where it was before Lehman Brothers declared bankruptcy and the economy nearly collapsed. While the economy is growing again, Frankiewicz says a lot of change has occurred in the last 10 years.
Big changes in the last decade
"Manufacturing is more advanced, retail has gone online, and employers in professional roles need a new combination of digital and soft skills," she said. "These are not the low-skilled jobs of the past, they are highly skilled technical roles of the future. In this competitive labor market, there is no better time for employers to help people upskill and develop in their careers."
According to The Manpower Group's fourth quarter outlook, jobs in the leisure and hospitality sector will grow at the fastest rate – 28 percent. Professional and business services will remain robust with a 25 percent growth rate with transportation and utilities close behind at 24 percent.