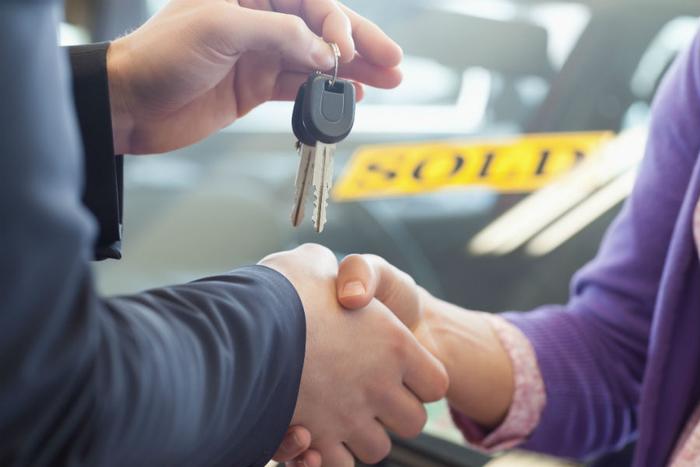 The Federal Trade Commission (FTC) has wrapped up the first compliance sweep of automobile dealerships in a self-examination of the effectiveness of its recently revised Used Car Rule.
The updated version of the rule became official in January 2018 after nearly six years of the agency poring over public comments and working out all the ifs, ands, or buts.
The amended rule dictates that dealers have to display a revised window sticker called a "Buyers Guide" on each used car offered for sale. The guide contains consumer-focused items such as warranty information, how things like parts for the covered systems that fail during the warranty period will be taken care of, notices about recalls, and even suggestions to the consumer such as "ask the dealer if your mechanic can inspect the vehicle on or off the lot."
How the FTC did its check-up
The compliance sweep combed 2,300 vehicles on the lots of 94 dealerships in 20 cities across the U.S. between April and June 2018. Those cities were Burbank, North Hollywood, Richmond, San Bruno, San Jose, San Pablo, and Van Nuys, California; Jacksonville, Florida; Chicago, Illinois; New York, New York (Queens); Brooklyn Heights, Cleveland, East Cleveland, and Cleveland Heights, Ohio; Arlington, Dallas, and Grand Prairie, Texas; and Lakewood, Puyallup, and Tacoma, Washington.
The results were promising -- inspectors found Buyers Guides on 70 percent of vehicles inspected -- but only about half of those displayed the revised Buyers Guide.
The FTC followed up with each dealership it surveyed with details of what the agency found and provided additional materials to help bring them into full compliance. If a dealer doesn't satisfy the rule's requirements, it can expect to write a check for up to $41,484 per violation. And, as CarMax found out, not being transparent about an automobile can also land a dealership in court.
Will the rule stick or is it just another piece of paper?
Michigan "Lemon Law" attorney Steve Lehto has mixed feelings about the new rule and suspects it could amount to little or no change in the marketplace.
"The Guide is one of the many documents car shoppers see in a flurry of paperwork and its importance is lost on most buyers," Lehto told ConsumerAffiairs.
"Buyers routinely ignore the Buyer's Guide. Strengthening the language was a good step, but a very small step in the bigger picture. Consumers need to be educated on their rights when it comes to used cars but sadly, most buyers don't learn much from the Buyer's Guide. This will probably be just as true now as it was with the previous Guide."