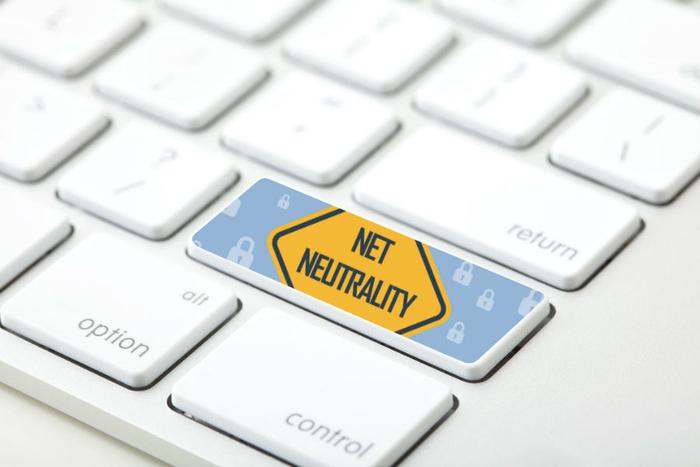 A federal judicial panel has decided to give the Federal Communications Commission's (FCC) repeal of net neutrality an appeals hearing.
The U.S. Judicial Panel on Multidistrict litigation said the U.S. Ninth Circuit Court (headquartered in San Francisco) was randomly chosen to hear the consolidated challenges. The FCC declined to comment on the decision.
In January, the FCC voted to remove the Obama administration's classification of the internet as a common carrier public utility. That classification directed internet service providers (ISP) to treat all internet traffic the same, making the world wide web free and open.
Net neutrality's winners and losers
From a consumer standpoint, net neutrality ensured that ISPs were not allowed to block consumers from viewing content from certain companies or creators. It also prohibited providers from charging more for access to certain content or throttling speeds at which the content was delivered. Simply put, net neutrality is the way that the internet -- as we know it -- has worked since day one.
The repeal of net neutrality rules was a win for ISPs like Comcast, Charter, AT&T, and CenturyLink because these companies suddenly gained newfound control over what content consumers could access and the potential revenue stream that came with it.
Angelo Zino, a CFRA Research analyst, said he expects Verizon and AT&T to be the biggest winners because those web providers can give priority to the content its customers can access. That power could hurt rivals such as Hulu, Amazon, YouTube, or other bright content-to-consumer innovators from ever seeing the light of day. However, AT&T wasn't too keen about being pigeon-holed that way.
"For more than a decade, under both Republican and Democratic Administrations, AT&T has consistently made clear that we provide broadband service in an open and transparent way," AT&T's VP of External & Legislative Affairs Bob Quinn said in a statement.
The company continued to defend itself as a staunch protector of internet rights, saying that it has fully supported efforts to draft net neutrality rules that are open and fair to all parties involved. "We continue to support a legislative solution and will work with any interested members of Congress to achieve that solution," the company concluded.
Who's in this fight
Since the FCC ditched net neutrality, Congressional Democrats have banded together in an attempt to overthrow the change. The Dems torch was carried further courtesy of a myriad of challenges filed by state attorneys general, public interest groups, and tech titans like Alphabet (Google) and Facebook, which sought to block the Trump administration's repeal.
At the heart of the repeal efforts was the contention that the FCC doesn't have the power to make "arbitrary and capricious" changes to existing policies and that it ignored "critical record evidence on industry practices and harm to consumers and businesses."