---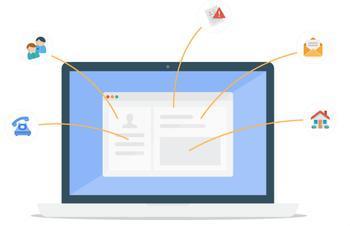 The U.S. Supreme Court today dealt a blow to privacy class-action cases that do not clearly establish that plaintiffs have been harmed, but it side-stepped setting any major precedents. The case involved information published by Spokeo, a "white pages" website that claims to provide accurate information about individuals.
Plaintiff Thomas Robins charged in the suit that Spokeo's site contained information about him that was incorrect and said that this had resulted in damage to his reputation and job prospects. He alleged that this constituted a violation of the federal Fair Credit Reporting Act (FCRA) of 1970.
But in a 7-2 decision written by Justice Samuel Alito, the high court vacated a February 2014 ruling by the Ninth Circuit Court of Appeals, which had held in Robins' favor.  
The trial court had originally dismissed Robins' case, saying he had not proven injury, but the Ninth Circuit disagreed and reinstated the case. Spokeo subsequently appealed, leading to today's Supreme Court ruling which split various hairs having to do with Robins' injury. It stated that while the harm was "tangible," it may not have been sufficiently "concrete" to warrant a trial.
Legal experts said the issue remains far from settled. 
Craig A. Newman, a partner with Patterson Belknap Webb & Tyler LLP and chair of its privacy group, called it "a bit of a lateral pass back to the appellate court."
"Not surprisingly, the Court was focused on whether there was a concrete enough injury to allow standing. It concluded that this issue wasn't given proper attention by the appellate court, and sent it back on those grounds," Newman said.
FCRA requirements
The suit alleged that by setting itself up as a "people search engine," Spokeo had fallen under the requirements of FCRA, which apply primarily to consumer credit reporting agencies.
FCRA requires consumer reporting agencies to follow certain procedures to ensure the accuracy of their reports, limits the use of reports for employment purposes, and requires posting a toll-free number for consumers to request reports.
Robins, 29, alleged that his Spokeo profile "states that he is married, has children, is in his 50's, has a job, is relatively affluent, and holds a graduate degree" yet, according to Robins' complaint, all of this information is incorrect. 
The high court did not definitively rule on whether Robins' injuries were sufficient to warrant legal action, merely returning the case to lower courts for adjudication.
It also dodged ruling on whether a mere statutory violation is sufficient grounds for consumers to bring suit. 
Newman noted, however, that both Justices Ruth Bader Ginsburg and Sonya Sotomayor dissented from the ruling, saying they "concluded that misinformation about a consumer, such as educational information, family circumstances and economic status, was enough to satisfy the concreteness threshold that this sort of information – at the beginning of a lawsuit – could cause the plaintiff actual harm."
"So there are two votes in favor of allowing the case to move forward," Newman said.
---