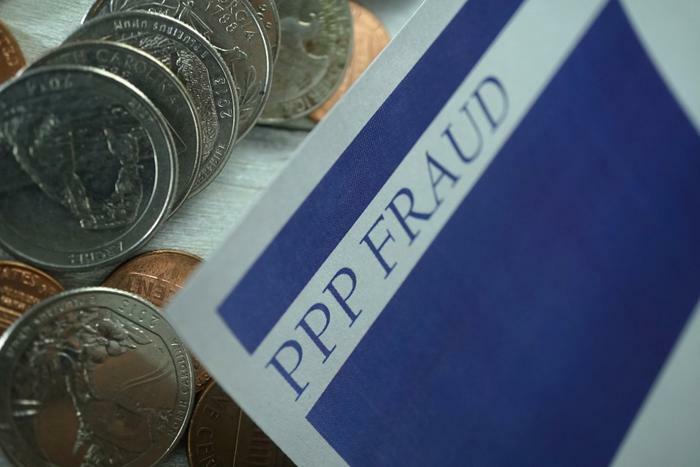 The voice on the phone is soft and reassuring, eager to deliver some good news amid the economic turmoil of inflation and recession.
"This is Lisa Wilson, and I'm calling from the employee refund department. I've been assigned your case because your business is eligible to receive up to $26,000 for every employee you retained during the pandemic. Give me a call at your earliest convenience so we can go over your refund options."
The call is an obvious scam attempt. Though "Lisa" didn't say it, the implication is that the U.S. government is still handing out money to businesses through the Paycheck Protection Program (PPP) if they retained employees during the early days of the COVID-19 pandemic.
That program ended on May 31, 2021. Meanwhile, the Justice Department continues to prosecute fraudsters who collected millions of dollars for nonexistent employees while the PPP was operational.
Real fees on nonexistent loans
Jon Clay has worked in the cybersecurity space for over 25 years and currently publicizes threat research and intelligence at Trend Micro. He says this PPP scam would likely seek money and information from its victims.
"In most cases, these bad actors are looking to scam victims out of money by claiming purported fees on the loan, in this case, the PPP loan," Clay told ConsumerAffairs. "Another objective that scammers may have is obtaining PII (Personally Identified Information) – information that can be utilized to carry out further targeted scams on the victim."
A review of the Better Business Bureau's Scam Tracker found numerous complaints about scammers who claimed they could help small businesses get forgivable loans while collecting fees and bank account information from victims in the process.
"The most likely scenario is the scammers claiming that the targeted businesses owe them fees pertaining to the loan, which is probably done via wire transfer to the scammer's bank account," Clay said. "They may also include a document or webpage for detailed information such as contact and bank account information."
Apparently, the scammers are targeting people who have small businesses and have published their telephone numbers online. People who get these calls should ignore them. There is no current federal program that pays businesses for retaining employees.