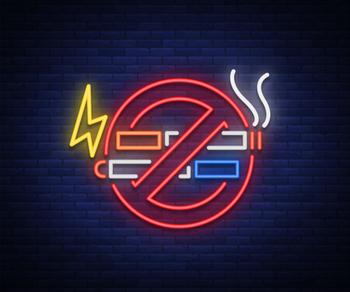 Early this week, San Francisco residents voted to ban the sale of flavored tobacco products, including menthol cigarettes and flavored vaping liquids. With 99 percent of precincts reporting on the vote, 68 percent voted in favor of the ban and 31 percent voted against it.
This has been a longstanding -- and expensive -- issue for the city of San Francisco in recent years, as tobacco company R.J. Reynolds contributed nearly $12 million against the proposition. Former New York City Mayor Michael Bloomberg also contributed more than $3 million in support of it.
"People really have a big dislike and big distrust for Big Tobacco companies and are not fooled by propaganda and tactics," said Gil Duran, the spokesman for Campaign Yes on Proposition E.
A look into the debate
The legislation was largely supported by public health advocates who believe that flavored tobacco products are appealing to younger generations and could begin encouraging them to use tobacco. A number of public health organizations, including the American Association, American Cancer Society, and American Lung Association, supported the ban, citing their dedication toward protecting the health of the next generation.
"San Francisco's youth are routinely bombarded with advertising for flavored tobacco and e-cigarettes every time they walk into a neighborhood convenience store," the American Lung Association said in a statement. "It's clear that these products with candy themes and colorful packaging are geared towards teens."
"No amount of deceptive advertising will distract from the fact that candy flavors target kids," echoed Melissa Welch, a spokesperson for the American Heart Association. "We believe the success of Proposition E will encourage other cities to follow suit and end the sale of candy-flavored tobacco before nicotine addiction claims a new generation of young people."
However, not all of San Francisco's residents were happy about the vote. Opponents fear the proposition could take business away from local convenience stores and could potentially become more wide-reaching than just San Francisco.
"Telling adults what they can and can't do isn't effective," opponents stated in an argument to voters before the election, noting that California recently just raised the age to buy tobacco to 21.
"Big tobacco sees vaping as their future," said Patrick Reynolds, executive director of the Foundation for a Smokefree America. "They are very afraid this is going to pass and if the voters make an informed decision to side with the health community, it will lead to hopefully a tidal wave of cities doing what SF did because the FDA did nothing. We will start to turn the tide against vaping."
A wave of change
While the San Francisco vote is considered a win by many, the battle over e-cigarettes -- and the ban of flavored tobacco -- certainly isn't a new one.
City Council members in nearby Oakland, CA decided to ban the sale of flavored tobacco products late last year, with the ban becoming effective mid-2018. Other Bay Area cities passed similar legislation, including Berkeley, Los Gatos, Palo Alto, and Santa Clara County.
Moreover, a recent study by researchers from six continents asked legislators to ban flavored versions of e-cigarettes, as well as corresponding advertisements. The group cited growing concerns over teen addiction and future health problems as the primary reasons for proposing legislation.
"Until recently, the risks of e-cigarettes and their rising popularity with children and adolescents were under-recognized or ignored," said Dr. Thomas Ferkol, a professor at Washington State University. "Some people truly believe e-cigarettes could be used as a smoking cessation technique, but these products also are an entry to nicotine addiction and tobacco use in young people."