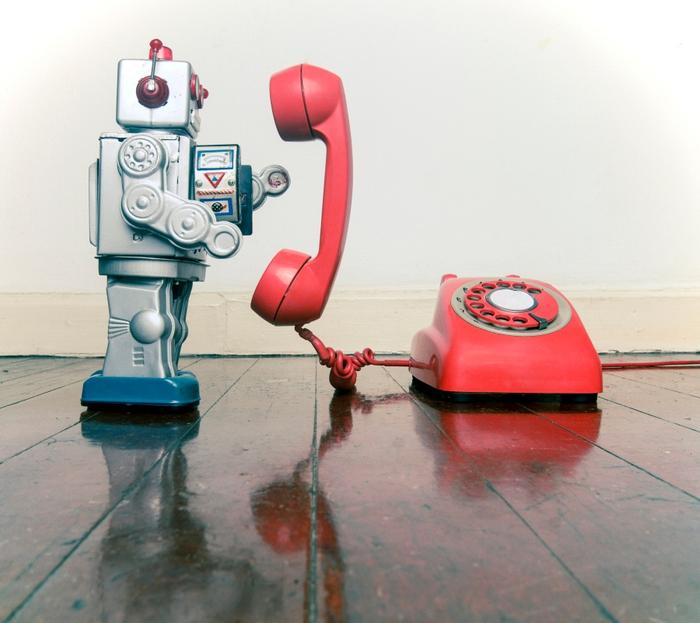 The July robocall report has hit the stands, and just when we thought we were out of the woods thanks to three consecutive months of fewer calls, that trend has reversed course.
According to robocall blocking app maker YouMail, Americans were hit by 4.7 billion robocalls in July, a 7.5 percent increase over June. For the trivia lovers out there, that's 150 million robocalls per day alone, or 1,746 robocalls per second.
"I'm sure everyone was hoping the past three-month decline in robocall volumes would keep going," said YouMail CEO Alex Quilici. "Unfortunately, it looks like we may be headed back up to the same crazy high volumes we had earlier in the year."
What's behind the increase
What's behind the trend reversal is anyone's guess, but with the Federal Communication Commission's (FCC) getting in the face of carriers and carriers promising to improve their deflection of robocalls, consumers might expect better.
Breaking down July's numbers, scam and telemarketing robocalls get most of the credit, both up approximately 10 percent to the 2 billion call mark. The complete breakdown can be seen below:
| | | |
| --- | --- | --- |
| Type of Robocall | Estimated July Robocalls | Percentage of July Robocalls |
| Alerts and Reminders | 1.08 billion (+5 million) | 23 percent (-1 percent) |
| Payment Reminders | 971 million (+56 million) | 21 percent |
| Telemarketing | 621 million (+29 million) | 13 percent |
| Scams | 2.01 billion (+200 million) | 43 percent (+1 percent) |
July proved to be ripe for five particular scams -- health/health insurance, interest rate, student loan, social security, and warranty scams -- each topping 100 million calls. Here are the top five:
| | | | |
| --- | --- | --- | --- |
| Rank | Type of Scam | Estimated July Robocalls | Summary of Scam |
| 1 | Health-Related Scams | 273.1m (+24.2m) | Identity theft/scam payments/illegal solicitations |
| 2 (+1) | Interest Rate Scams | 154.5m (+15.3m) | Identify theft/financial scams |
| 3 (-1) | Student Loans Scams | 145.7m (+1.7m) | Identity theft/scam payments |
| 4 | Social Security Scams | 131.7m (+31.2m) | Identify theft/scam payments |
| 5 (+1) | Warranty Scams | 101.6m (+13.6m) | Scam payments/illegal solicitations |
Social Security spoofing on the rise
Social Security scams had the biggest increase in July, rising by 30 percent. While there's no concrete evidence that explains why that scam shot up, it's possibly due to the incubation of a Social Security spoofing scheme where the caller claims to be from a "legal department" and tells the consumer that their Social Security number has been involved in fraudulent activity. 
In this particular scam, once the robo thief has the consumer's attention, the thief tries to con the consumer into wiring money or adding money to a prepaid debit card under the pretext of "paying for official government service."
As ConsumerAffairs reported last month, spoofing is on the rise -- not just using Social Security as the ruse, but also major corporations. YouMail's record-keeping validates as much, reporting that four of the top five problematic campaigns use caller ID spoofing in all of their calls.
The South is still a hotbed 
While the jury is still out on why more robocalls are made to the Southern states than any other region, Georgia, Texas, and Louisiana still rule the roost when it comes to getting the most robo love. YouMail says that July's numbers were down somewhat, but they were still similar to the volumes seen in June.
Below is a list of the cities, states, and zip codes that received the most robocall attention:
| | |
| --- | --- |
| City with the Most Robocalls | Atlanta, GA (187.4 million) |
| City with the Most Robocalls/Person | Washington, DC (48.2/person) |
| Area Code with the Most Robocalls | 404 in Atlanta, GA (78.1 million) |
| Area Code with the Most Robocalls/Person | 404 in Atlanta, GA (63.9/person) |
| State with the Most Robocalls | Texas (541.2 million) |
| State with the Most Robocalls/Person | Louisiana (27.6/person) |