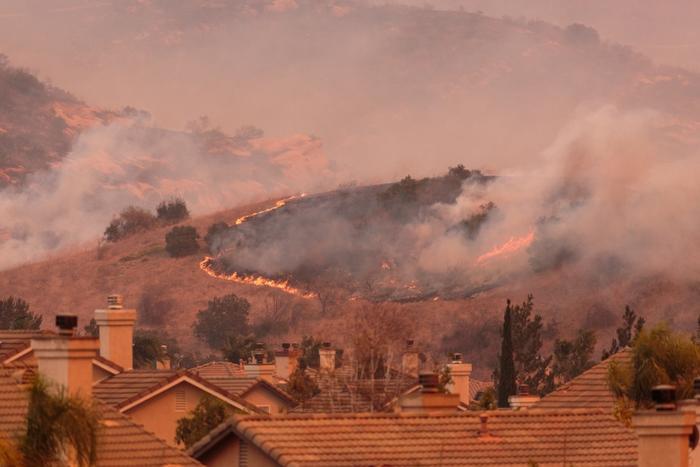 As the threat of destructive wildfires grows as a result of climate change, researchers are focusing on making homes that are wildfire-resistant. 
Wildfires occur every year, but last year they destroyed more U.S. homes than at any point in recorded history. In California alone, around 14,000 homes located in the path of two intense California wildfires were completely destroyed.
"During 2018, wildfire caused more loss of life and more property damage than any other weather-driven peril in the U.S., including two major hurricanes," Roy Wright, CEO and President of the Insurance Institute for Business & Home Safety (IBHS), said in a statement.
"These wildfires are becoming far more severe. Yet there are practical steps that can be taken by individual property owners, community planners, and state and federal leaders to reduce our collective risk from wildfire and make our neighborhoods safer and more resilient," Wright said.
Possible solutions
Wright's insurance institute has identified the following as features that could make homes less combustible:
Five-foot buffer zone between the house and any landscaping

A fiber cement composite siding, which is less combustible than traditional materials

Metal gutters to reduce the risk of flying embers landing in gutters and igniting a fire

Dual-paned glass windows to improve the odds of the home remaining sealed up, which would help keep out flames and embers

A fiberglass door
"Fire resistance means you've incorporated building materials and design features that will get the ember exposure, will get the fire exposure, but would resist it," Daniel Gorham, research engineer with IBHS, told CNBC.
The firm is currently conducting research on fire-resistance by blowing equal amounts of embers on a typical home and a home that's been built with fire-resistant features and materials. Though the two homes were connected, the fire-resistant home didn't burn at all; the typical home was fully engulfed.
A video of a recent demonstration of the experiment can be viewed here.
IBHS notes that the cost to build and landscape a fire-resistant home isn't significantly higher than the cost of building a typical home. In fact, the cost of wildfire-resistant building materials is comparable or even slightly lower than traditional materials.
The insurance institute offers an online resource for consumers looking for ways to reduce wildfire damage to their home.