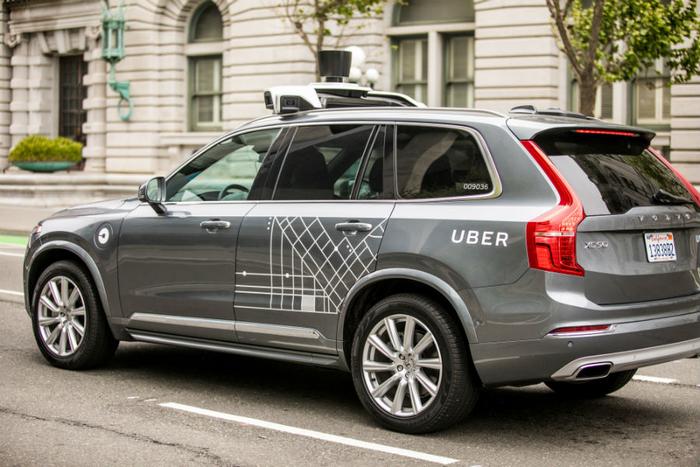 Police in Tempe, Ariz., have released a report finding that the safety driver behind the wheel of a self-driving Uber, which struck and killed a pedestrian, was streaming a Hulu program on her phone just before impact.
The report says the crash that claimed the life of Elaine Herzberg, who was walking her bicycle across a roadway, was "entirely avoidable."
A preliminary report found that the sensors in the self-driving car saw Herzberg in the road but did not recognize her as something to be avoided. Therefore, the car did not slow down or take evasive action. Police say the safety driver could have done so.
Watching The Voice
As part of their investigation, police obtained the records from Hulu and found driver Rafaela Vasquez was streaming an episode of the reality TV show The Voice up until the moment of the crash. Because police determined that the accident could have been avoided had Vasquez been watching the road, they say the driver could face vehicular manslaughter charges.
So far, Uber has not issued a public statement on the police report. Neither Vasquez nor her attorney have commented on the report.
The accident in March sent a shockwave through the autonomous car industry. As a result, Uber suspended its testing of self-driving vehicles in its fleet.
Uber moved its fleet of self-driving cars to Arizona in late 2016 because the company argued it should not have to comply with California self-driving car regulations. At the time, Arizona rules were much more lenient.
California also requires companies to report all crashes involving their test cars. The information is then published on the California DMV website.
In compiling its report, the Tempe police relied on several sources of information. Among them is video footage from inside the vehicle.
Video footage
The report says the footage shows Vasquez was looking down for much of the trip, reacting to something she was seeing. The report described her as "distracted and looking down" for about a third of the time before the car hit the pedestrian.
While autonomous cars are being promoted as a way to make the highways safer, a number of consumer and safety groups worry they are being rushed onto the road without proper testing.
Last fall, a coalition of safety groups voiced opposition to legislation to speed up autonomous vehicle testing on public roads, saying the legislation exempts autonomous car makers from many federal safety standards.
Currently, only 2,500 vehicles are exempt from Federal Motor Vehicle Safety Standards (FMVSS), since they are being tested. Under the proposed bill, they said that number jumps to 50,000 in the first year and then 100,000 in year three.