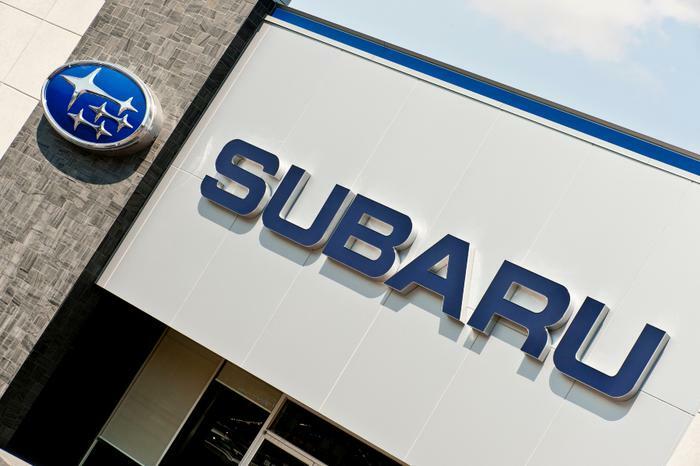 It's never a good week when an automaker has to issue a massive recall. Unfortunately, Subaru is dealing with two of them at the same time. 
In an announcement on Thursday, Subaru of America Inc. announced two voluntary recalls affecting over 870,000 vehicles. The first one involves over 466,000 2017-2019 Imprezas and 2018-2019 Crosstrek models. The company says the affected vehicles may come equipped with ignition coils that tend to degrade over time. This could prevent vehicles from starting or cause them to stall while being driven. 
The second recall involves 405,000 2019 Forester and 2019 Crosstrek models that have faulty re-torque bolts on the vehicles' rear stabilizer brackets. Over time, the automaker says these bolts can become loose and cause damage to other vehicle components.
Subaru says there have been no reported injuries or accidents related to either recall. It will be mailing notifications to owners of affected vehicles within 60 days.
Baby rompers with heart-shaped choking hazards
Target issued a recall this week for over 44,000 of its Cat & Jack Baby Heart Ears Rompers because of a potential choking hazard issue. 
The retailer says the heart-shaped graphics on the knees of the affected products can peel off or detach over time. Babies (who are prone to putting just about everything in their mouths) could swallow the detached hearts, leading to injury or even death.
The rompers were sold at Target locations nationwide and on the retailer's online store from November 2020 through February 2021. Consumers who bought one are being advised to stop using them immediately and to return them to a Target store for a full refund. There have been 40 reports of the hearts peeling or detaching so far, one of which led to a choking incident.
Toyota Venza vehicles recalled over airbag issue
Just under 280,000 2009-2015 Venza vehicles were recalled this week because the Supplemental Restraint System wiring could become damaged when the driver's side door is used. Toyota says these damaged wires could cause the airbag sensor to become inoperable over time, which could prevent it from deploying in the event of a crash. 
Toyota will be notifying vehicle owners and dealers so that affected vehicles can be inspected. If necessary, dealers will replace the driver-side front door wire harness free of charge. The recall is set to begin on May 31.
Officials issue health alert about ground turkey
Although an official recall has not been issued, the U.S. Food Safety Inspection Service (FSIS) has issued a health alert to warn consumers about turkey products produced by Plainville Brands, LLC. Officials say the products may cause Salmonella Hadar illness. 
FSIS stated that the products are no longer being sold in supermarkets, but consumers who may be storing them in their freezers are being advised to throw them away. 
The products have already been linked to a multistate outbreak of Salmonella Hadar illness that occurred in 12 states earlier this year.
Epicure recalls glass prep bowls that shatter
Epicure is recalling around 7,000 of its Epicure Prep Bowls sold in the U.S. and Canada because the tempered glass can break or shatter during use. This could lead to serious lacerations in some cases. 
Consumers are being advised to stop using the prep bowls immediately to avoid injury. Epicure says it will provide replacement products free of charge.