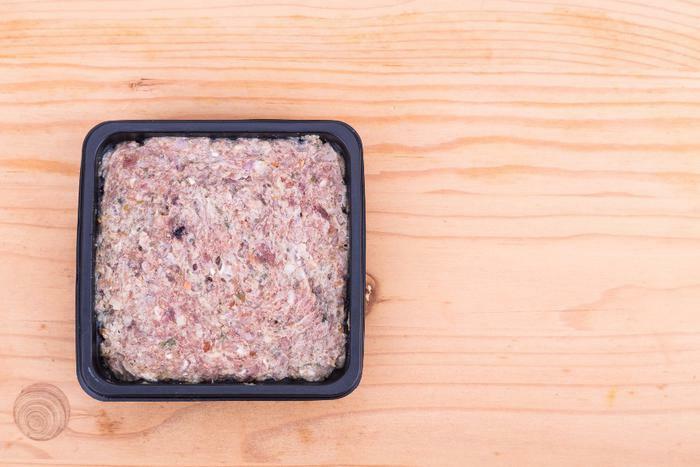 In an advisory to pet owners this week, the U.S. Food and Drug Administration (FDA) said Wet Noses Natural Dog Treat Company has recalled about 51,000 packages of Simply Nourish frozen dog food. 
The agency said routine nutrition testing revealed that the frozen dog food could have elevated levels of Vitamin D, posing a health risk to pets. The affected products were distributed at PetSmart stores nationwide.
Consumers who have purchased the products are advised to stop feeding them to their dog and monitor for symptoms associated with elevated Vitamin D levels. 
"Dogs ingesting elevated levels of Vitamin D may exhibit symptoms such as vomiting, loss of appetite, increased thirst, increased urination, excessive drooling, and weight loss," the FDA said. "Vitamin D when consumed at very high levels or over a long period of time can lead to serious health issues in dogs including renal dysfunction."
The full list of affected products can be viewed here. 
FDA widens shrimp recall
The FDA said this week that it's broadening a recall of frozen shrimp packaged and marketed by Avanti Frozen Foods. The agency issued the original recall last month, saying the products pose a salmonella risk. This week, the agency said it has received additional reports of salmonella cases linked to the company's products. 
The products included in the latest recall are cooked, peeled, and deveined frozen shrimp sold in a variety of sizes and quantities in retail stores between November 2020, and May 2021. The affected products were sold as store brands that include Meijer, Food Lion, and Whole Foods. 
"This recall expansion has been initiated out of an abundance of precaution and will cover a large amount of product that has not been associated with any illness but been undertaken following discussions with FDA and CDC and reflects Avanti's commitment to public health and safety," the company said in a statement.
Pfizer expands Chantix recall
Pfizer has announced that it's recalling four additional lots of its smoking cessation medication Chantix. The company said the tablets have N-nitroso-varenicline at higher-than-acceptable levels. 
Long-term ingestion of nitrosamine impurities can increase the risk of cancer. However, the FDA said there is no immediate risk to patients and the benefits of quitting smoking still outweigh the potential cancer risk. The drugmaker said it hasn't received any reports of adverse health events associated with this recall.
"Pfizer believes the benefit/risk profile of CHANTIX remains positive," the FDA said. "Patients currently taking Chantix should consult with their doctor to confirm if they received an affected lot, and if appropriate, about alternative treatment options." 
Hostess buns recalled due to bacteria concerns
This week, Hostess Brands voluntarily recalled Hostess Soft White Hamburger Buns and Soft White Hot Dog Buns because they may be contaminated with salmonella and listeria. 
The U.S. Food and Drug Administration (FDA) said earlier this week that the products were distributed nationwide to grocery and convenience stores. 
"As Best Harvest Bakeries only manufactures certain Hostess hamburger buns and hot dog buns, no other Hostess products are affected," Hostess said in a statement. 
The UPC codes are 888109110987 for the hamburger buns and 888109110970 for the hot dog buns, the FDA said. No illnesses have been reported in connection with the affected products. 
Toyota recalls certain Yaris vehicles 
Toyota has announced the recall of certain 2019 and 2020 model year Yaris vehicles over concerns that a low-pressure fuel pump could potentially cause the car to stall, raising the risk of a crash. 
"An impeller within the low-pressure fuel pump may crack and deform, potentially causing the fuel pump to fail," the automaker said in a filing with the National Highway Traffic Safety Administration.
To fix the issue, Toyota technicians will replace the low-pressure fuel pump assembly free of charge. Owners will receive a notice in the mail starting on or around September 30, 2021. Consumers with questions can contact Toyota customer service at 1-800-331-4331.