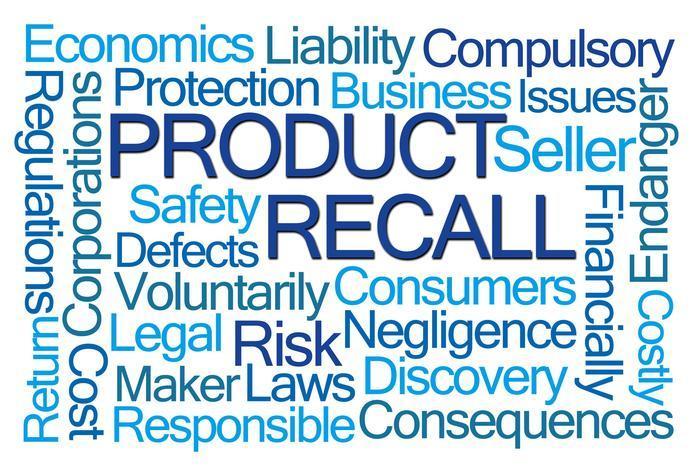 Product recalls this year in the U.S. have shattered the record set four years ago -- and the year isn't over yet.
According to Sedgwick, a provider of technical and business information, 1.22 billion units have been involved in recalls in the five industries it tracks.
That breaks the record of 1.20 billion set in 2018 and is a 20-year high.
Increases in the average recall size for the pharmaceutical and medical device industries drove the increase, with the average recall size in both growing by more than 500%.
As the number of products recalled continues to increase, manufacturers face evolving challenges related to regulatory activity, geopolitical issues, supply chain disruptions and an uncertain economic future.
Auto recalls on the rise
Recalls in the auto industry were up 2.9% in the third quarter from the previous three months, although the number of vehicles recalled fell by nearly four million quarter-over-quarter.
ConsumerAffairs recently reported that Ford leads the auto industry in the number of recalls for 2022.
But, according to Grant Feek, CEO of Tred, an online person-to-person used car marketplace, Ford isn't the only company experiencing problems.
"Virtually all car manufacturers face the same challenges as Ford in terms of pressure to move quickly with new model launches, adapt to supply chain limitations, and maximize productivity," Feek told ConsumerAffairs.
"Quality issues and recall rates vary," Feek added, "and that's likely attributable to manufacturing processes and management structures, as well as overall culture."
Recalls of consumer products were up slightly, although the number of units recalled dropped 19.2% from the previous quarter to 5.43 million.
FDA food and beverage recalls declined more that 18% while USDA food recalls were up slightly.
The year ahead
For the automotive industry, Sedgwick points out, over-the-air (OTA) updates have increased in prevalence, which makes it easier for manufacturers to complete recall requirements.
As far as the consumer product industry goes, Sedgwick points out that the FTC is leading the charge to protect consumers' 'right to repair,' acting against companies that it claims are restricting consumers' choices.
Additionally, there may be changes in store for the food and beverage industry, with some members of Congress indicating a desire to overhaul food regulation by creting a single food safety agency.
All in all, said Sedgwick senior vice president of brand protection Chris Harvey, "regulatory activity did not slow down in the third quarter, and we can expect regulators and lawmakers to continue their close scrutiny of compliance and processes in every industry."