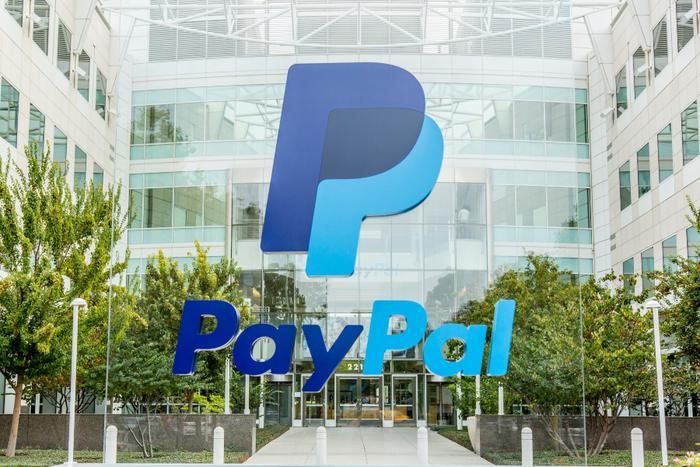 PayPal has introduced a short-term, interest-free payment plan that could be a viable and more affordable option to a payday loan for many consumers.
The company calls the plan "Pay in 4," allowing a customer who makes a purchase between $30 and $600 to pay using PayPal, but then make four interest-free payments over six weeks. The merchant gets its money immediately, with PayPal essentially making an interest-free loan to the consumer.
Suppose a consumer is faced with an unexpected $400 auto repair bill. Using Pay in 4, the consumer has six weeks -- usually three pay periods -- to come up with the money and pay for the repair.
Suppose the consumer instead takes out a payday loan, paying an upfront fee based on the amount borrowed, and has to pay it back in two weeks. When the loan is due, a large number of borrowers don't have the money and then take out second loans and pay the upfront fee again.
Credit cards carry high interest
Even using a credit card to pay for the repair can be an expensive option since the "loan" normally carries a very high interest rate. If the consumer takes three or four months to pay off the charge, they can easily pay 17 percent interest or more.
While Pay in 4 appears to be an attractive solution, it may not work if the company you're looking to pay does not have a PayPal account. That may be one reason the company has launched the program -- to show merchants they could reach more customers. 
PayPal says Pay in 4 is included in the merchant's existing PayPal pricing, so merchants don't pay any additional fees. There are also no fees for consumers, and their payments are made automatically.
"In today's challenging retail and economic environment, merchants are looking for trusted ways to help drive average order values and conversion, without taking on additional costs," said Doug Bland, senior vice president of Global Credit at PayPal. "At the same time, consumers are looking for more flexible and responsible ways to pay, especially online." 
Bland points out this isn't PayPal's first experience with "buy now, pay later" products. He says businesses that promoted PayPal Credit on their site saw a 21 percent increase in sales versus those that did not. Merchants with pay over time messaging on their site saw a 56 percent increase in overall PayPal average order values, the company said.
PayPal says Pay in 4 will be available to consumers on qualifying purchases in the fourth quarter of the year, which begins in October.