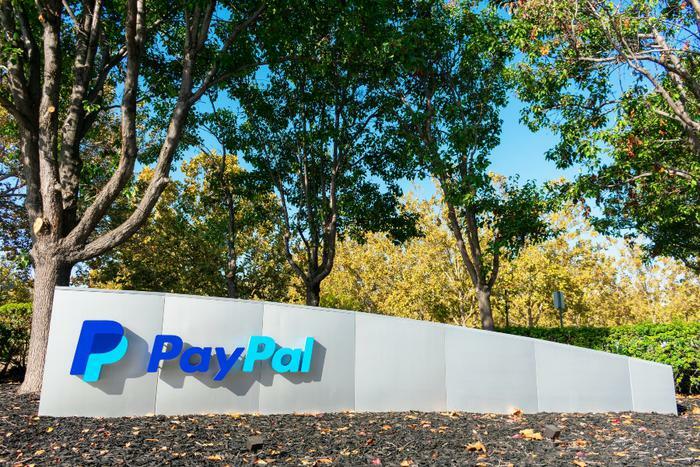 PayPal said it is eliminating late fees for missed payments when customers use its buy now, pay later (BNPL) service. In the U.S., the new policy on new purchases with Pay in 4 will take effect on Oct. 1.
The company said it is adopting the policy to help consumers who are looking for ways to manage their finances and avoid fees. It cites a recent study showing that a third of consumers believe that having no late fees is an important feature in choosing a buy now, pay later payment option.
Pay in 4 is PayPal's way of letting consumers make purchases on the installment plan. Instead of putting the purchase on a credit card that charges interest -- often with growing balances -- the purchase is divided into four interest-free equal payments made every two weeks. After the fourth payment, the item is paid for.
BNPL is an increasingly popular feature with young consumers. The study found that 57% of Gen Zers and millennials think the payment option is a smarter way to shop, with many saying it gives them more control over their budgets.
"We know that eliminating late fees delivers an even better buy now, pay later experience that provides incredible value to our consumers and merchant partners," said Greg Lisiewski, vice president of Buy Now, Pay Later Products at PayPal. "This change is closely coupled with PayPal's mission and values as we seek to remove hurdles that provide financial services to customers of all types while helping our merchant partners succeed in the changing retail landscape."
How merchants benefit
PayPal says merchants also stand to benefit from its Pay in 4 service. It says businesses that offer the service gain additional business from half the customers who use it.
Samsonite, a luggage manufacturer, began offering Pay in 4 shortly after the service launched last October. The company said it experienced a 25% increase in average order value when customers used it.
"We're very excited about PayPal's decision to no longer charge late fees, as it provides value for our consumers while also giving them the reassurance that a missed payment will not incur additional financial penalties," said David Oksman, vice president Marketing & Ecommerce, Samsonite. 
Pay in 4 is available through merchants that accept PayPal and have enrolled in the BNPL program.