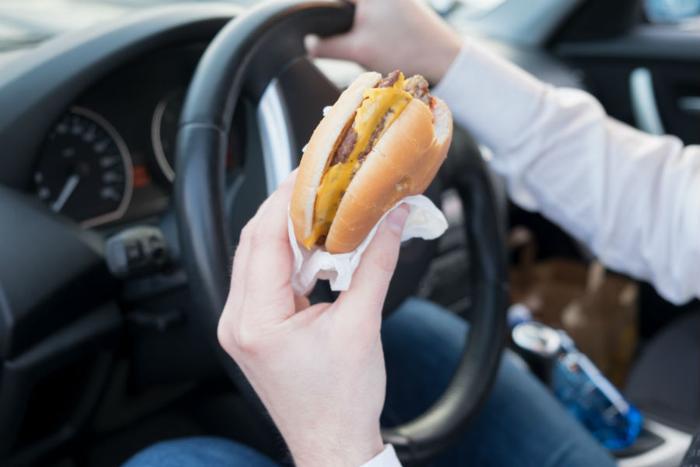 One in every three adults in the United States, or about 37 percent, consume fast food on any given day, according to a new report from the US Centers for Disease Control and Prevention (CDC).
That works out to approximately 84.8 million adults, according to Cheryl Fryar, lead author of the report and a health statistician at the CDC.
The report -- which drew its findings from information collected from 10,000 adults between 2013 and 2016 as part of the National Health and Nutrition Examination Survey -- found that fast food intake was higher among consumers in middle- and higher-income brackets.
According to the report:
About 32 percent of lower-income consumers ate fast food daily

More than 36 percent of middle-income consumers had fast food on a given day

42 percent of those with higher incomes consumed fast food daily
Fast food consumption by age
When asked to recall what they had eaten in the past 24 hours, about 45 percent of consumers in their 20s and 30s reported having eaten fast food over the past day.
The study suggested that fast food consumption tends to dwindle with age, as that number fell to under 38 percent for those in their 40s and 50s. Among those 60 and older, just 24 percent said they had eaten fast food in the last day.
Breaking down the statistics even further, Fryer's team found that black consumers were more likely to have eaten fast food on a given day than white consumers (42 percent compared to 38 percent, respectively). Roughly 35 percent of Hispanic consumers and 31 percent of Asian-American consumers said they had eaten fast food the prior day.
Fast food consumption also varied by sex. The researchers found that men eat more fast food than women. Black men consumed the most fast food, with nearly 42 percent stating that they had eaten fast food in the past 24 hours.
Health risks
Fryer said she and her colleagues chose to look into fast food consumption statistics because this type of fare has been linked with increased intake of calories, fat, and sodium.
"We focused on fast food for this report because fast food has played an important role in the American diet in recent decades," Fryer said. "Fast food has been associated with poor diet and increased risk of obesity."