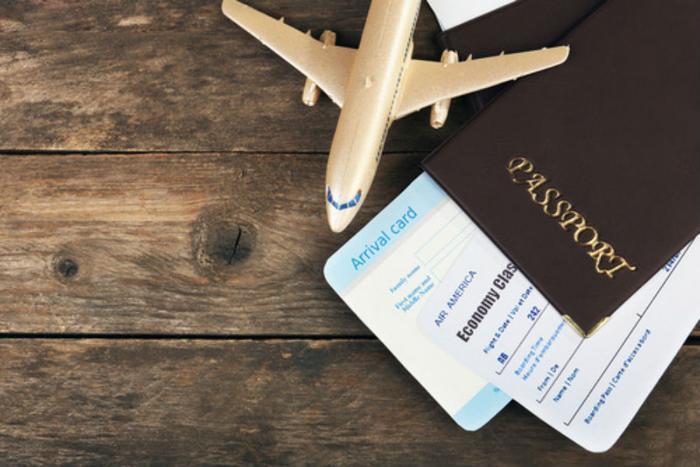 Points and miles for gas, points and miles for eating out, points and miles for groceries... there's points and miles for nearly everything a consumer spends money on. But a new study finds collecting those points and miles is all for naught because nearly half of consumers inadvertently lose the rewards they piled up simply by letting the points expire.
Travel loyalty program members aren't alone when it comes to losing rewards -- the same study found that more than 25 percent of the consumers who collect credit card rewards have also let them expire.
"A lot of people are sitting on airline, hotel and credit card rewards that are worth a significant amount of money," said Ted Rossman, Bankrate.com's credit card analyst. "That's why it's so important to take advantage of them before they expire. If you need more time to save up for your desired redemption and your rewards are about to expire, reset the clock by demonstrating new account activity. This can involve a small purchase or redeeming a minimal number of points or miles."
Waste not, want not
Taking a look at the underlying demographic twists in the study, ConsumerAffairs found that it's millennials who are letting their rewards slip away the most. Here's how the generations compare:
Percentage of consumers who let rewards expire

Millennials

(23-38)

Generation X

(39-54)

Baby boomers

(55-73)

Hotel points

57 percent

40 percent

42 percent

Airline miles

50 percent

46 percent

46 percent

Credit card rewards

44 percent

26 percent

19 percent
Even worse, the number of points and miles that have been gathered seems to be lost on those who earn them. Only a meager 25 percent of participants said they knew how many hotel points they have.
When it comes to how travel rewards are valued, the clueless meter soars past 50 percent. When asked how much 10,000 rewards points/miles are worth, only 18 percent knew the answer. By the way, the average value per mile is 1.3 cents -- so if you're flying from New York City to London with 10,000 redeemable points, that's worth about $39. 
"American consumers need to do a better job of monitoring their rewards by checking the "dashboards" on their account portals or their written statements," Bankrate researchers said.
Keeping points alive
Some branded travel card partners have picked up on the laxity of consumers in getting all they can out of their rewards. One such case is United Airlines, which recently removed the mileage expiration for their loyalty members. United's move only improves their perception with consumers. Hopefully, other airlines will see the value in doing the same and follow suit, especially given the billions in ancillary revenue their branded credit cards bring to their bank accounts.
But if you're someone who's putting points and miles on a card that has a use-it-or-lose-it end date, there are still ways to keep those points alive.
"One easy and free method that works with many programs is to book an award flight or hotel night and then cancel it," offers Dan at DansDeals. "Be sure that the airline allows for free cancellations on award flights or the hotel allows for free cancellations before doing this. Note that this will extend miles in many, though not in all programs. It has worked for me with British Airways, United, and IHG, among others."
Dan offers another simple way a consumer can extend their miles, and that's by redeeming a few hundred miles for a magazine subscription. 
"Redeeming miles is safer than the various methods of earning miles, as point earnings don't always post and it can turn into a fight in case your account expires. But as with everything else in life when you're paying for something you can be sure that it will always post without any fighting required," he said.