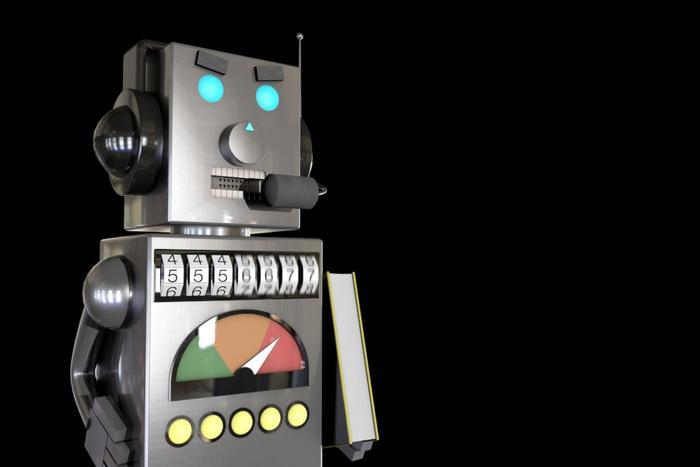 The latest robocall figures are in and guess what? The tide is turning!
For the first time since February, American consumers got a welcome bit of clemency from those cold-blooded robocallers. The total number of robocalls was down 6 percent in April, tumbling from 5.23 billion to 4.9 billion according to YouMail, a robocall blocking app for mobile phones.
"The good news is that April's robocall volume is heading in a positive direction," said YouMail CEO Alex Quilici. "But the bad news is that the total robocall volume so far this year is already over 20 billion calls, which is averaging over 5 billion robocalls per month."
The robo world's top 5 evildoers
Health and Health Insurance scams once again ruled the robo world in April, accounting for 376.8 million calls. The remaining top 5 robo scams include Interest Rates, Easy Money, Student Loans, and Search Listings.
The area hardest hit in the robo game continues to be the Southern U.S., with Atlanta claiming the top prize for the city with the most robocalls and the area code (404) with the most robocalls per person. Interestingly, Washington, DC surpassed Baton Rouge, Louisiana as the city with the most robocalls/person, getting hit the most by a bank debt collection spoof that shows up as "Capital One Payments/Collections" on a phone's caller ID.
Spoofers can get you at "hello"
Quilici gives a tip of his hat to the Federal Communications Commission (FCC) and Congress for the collaborative energy that's been put into the new SHAKEN/STIR rule. That rule employs authentication technology to expose spoofed calls that show a fictitious number on a consumer's caller ID.
While that rule offers some relief, Quilici doesn't see Caller ID spoofing going away anytime soon. "Consumers have to be extremely careful in dealing with inbound phone calls, as roughly half of all robocalls are now scams designed to steal their identity or their money," Quilici told ConsumerAffairs.
The FCC says that "neighbor spoofing" -- which displays a phone number on Caller ID that's similar to your own -- increases the likelihood that you'll answer the call. To help combat neighbor spoofing, the FCC is pushing the telephone industry to adopt a robust caller ID authentication system.
As for steps consumers can take, the FCC has prepared a list of to-dos that might give some relief:
Don't answer calls from unknown numbers. If you answer such a call, hang up immediately.

If you answer the phone and the caller - or a recording - asks you to hit a button to stop getting the calls, you should just hang up. Scammers often use this trick to identify potential targets.

Do not respond to any questions, especially those that can be answered with "Yes" or "No."

Never give out personal information such as account numbers, Social Security numbers, mother's maiden names, passwords, or other identifying information in response to unexpected calls or if you are at all suspicious.

If you get an inquiry from someone who says they represent a company or a government agency, hang up and call the phone number on your account statement, in the phone book, or on the company's or government agency's website to verify the authenticity of the request.  You will usually get a written statement in the mail before you get a phone call from a legitimate source, particularly if the caller is asking for a payment.

Use caution if you are being pressured for information immediately.

If you have a voicemail account with your phone service, be sure to set a password for it. Some voicemail services are preset to allow access if you call in from your own phone number. A hacker could spoof your home phone number and gain access to your voicemail if you do not set a password.

Talk to your phone company about call blocking tools it may have and check into apps that you can download to your mobile device to block unwanted calls. Information on available robocall blocking tools is available at fcc.gov/robocalls.
For a quick overview, the FCC recently produced a short video on how consumers can spot robo spoofs quickly and the steps they can take to keep from getting sucked into the scam. It might be worth a minute-and-a-half of your time to watch it and get up-to-date on the robocall issue.