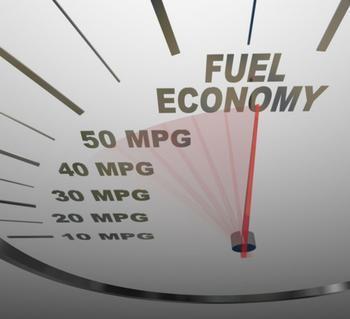 While some automakers are moving heavily into electric engine technology, Mazda continues to tinker with the old fashioned internal combustion engine. It says it's figured out how to make it a lot more efficient.
The secret, according to Mazda, is compression ignition.
The next generation engine, called SKYACTIV-X, will appear in Mazda vehicles in 2019, perhaps making consumers think twice before investing in an electric car in an age of cheap gasoline.
The new technology uses a turbocharger with a compressed mixed of air and fuel and is similar to the process found in diesel technology. But since it is a propriety system, Mazda isn't sharing all of the details.
Doesn't plan to share
The company also said it doesn't plan to share the engine technology with rivals, perhaps giving it a significant advantage in meeting government fuel economy standards.
Having more gasoline-powered cars on the road will likely disappoint environmentalists, but Mazda says the new engine will have fewer emissions than a typical gasoline-powered motor. It says it has a policy prioritizing efficiency improvements and measures for cleaner emissions that "apply in the real world."
Mazda says the compression ignition leads to a very lean burn that will improve engine efficiency up to 45% over Mazda's 2008 gasoline engine of the same displacement. The company says it even equals or exceeds its latest diesel engine in fuel efficiency.
Mazda stops short of predicting what kind of gasoline mileage the new engine will get, but based on its projected efficiencies, a car getting 30 miles per gallon with a current engine might achieve 40 mpg if it's powered by the SKYACTIV-X.
Taking a different road
Mazda appears to be taking a different road than its competitors, who have embraced alternative energy. Volvo, for example, has announced it is in the process of switching completely to electric or hybrid engines. Volkswagen, caught up in a diesel emissions cheating scandal a couple of years ago, recently announced it will move heavily into electric engines.
In its press release announcing the new gasoline engine, Mazda went out of its way to promote what it sees as the environmental virtues of its engine technology.
"Through conservation initiatives, we can create a sustainable future in which people and cars coexist with a bountiful, beautiful earth," the company said.