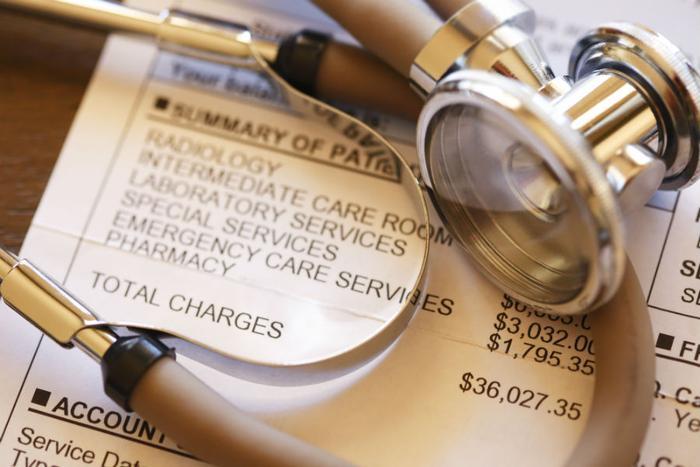 Despite the Affordable Care Act (ACA), more than 60 percent of consumers who have filed for bankruptcy said a medical bill "very much" or "somewhat" contributed to their bankruptcy, according to a study published recently in the American Journal of Public Health.
The study, which was conducted by two doctors, two lawyers, and a sociologist from the Consumer Bankruptcy Project (CBP), involved the examination of documents from a random sample of about 1,000 bankruptcy cases between 2013 and 2016.
The study authors found that medical expenses or income loss due to illness caused significant financial troubles for many. Middle-class Americans, in particular, "suffer at the hands of our health care finance system" because they've faced increasing copayments and deductibles in recent years despite the ACA, the report said.
Toll of medical problems
According to the study, 44 percent of American families had an unexpected medical expense last year. Of that figure, 40 percent surveyed said they didn't have the money to deal with a $400 emergency.
"Unless you're Bill Gates, you're just one serious illness away from bankruptcy. For middle-class Americans, health insurance offers little protection. Most of us have policies with so many loopholes, copayments and deductibles that illness can put you in the poorhouse," said lead author Dr. David Himmelstein in a statement.
"And even the best job-based health insurance often vanishes when prolonged illness causes job loss - just when families need it most. Private health insurance is a defective product, akin to an umbrella that melts in the rain."
The authors noted that medical bills "frequently cause financial hardship" and the U.S. Consumer Financial Protection Bureau (CFPB) reported that they were the most common cause of unpaid bills sent to collection agencies in 2014.
ACA hasn't reduced proportion of bankruptcies
The study found "no evidence" that the ACA reduced the number of bankruptcies caused by medical problems. Nearly two-thirds (65.5 percent) of debtors cited a medical contributor to their bankruptcy in the period prior to the passage of the ACA as compared to 67.5 percent in the three years after the law went into effect.
"The ACA was a step forward, but 29 million remain uncovered, and the epidemic of under-insurance is out of control. We need to move ahead from the ACA to a single-payer, Medicare for All system that assures first-dollar coverage for everyone," said study author Dr. Steffie Woolhandler.
"But the Trump administration and Republicans in several states are taking us in reverse: cutting Medicaid, threatening to gut protections for the more than 61 million Americans with pre-existing conditions, and allowing insurers to peddle stripped-down policies that offer no real protection," Woolhandler added.