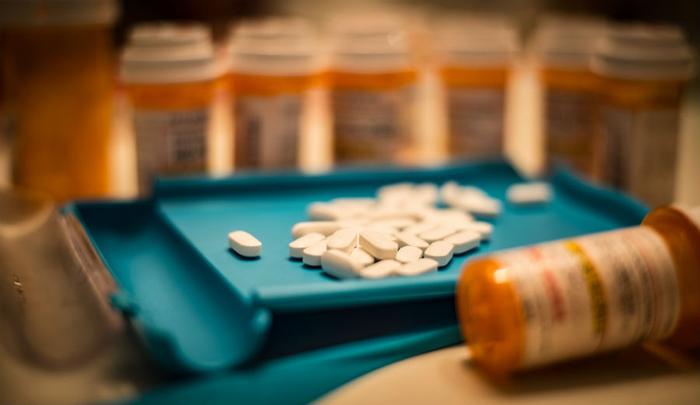 Kentucky has sued Walgreens for its role in the opioid epidemic, alleging that the pharmacy has been engaging in deceptive business practices in its large-scale shipment and sale of opioids at its Kentucky pharmacies for the past 10 years.
In a complaint filed Thursday, the state's Attorney General Andy Beshear accused Walgreens of dispensing the drugs at "such an alarming rate and volume that there could be no legitimate medical purpose associated to their use."
Beshear alleges that Walgreens' 70 Kentucky pharmacies used "unlawful business practices" to fuel the epidemic in the state of Kentucky.
Accused of over-dispensing opioids
The lawsuit claims that for more than a decade, Walgreens filled "massive" and "suspicious" orders of opioids and failed to flag unusual orders or put a stop to the shipments. Beshear accuses the retailer of ignoring the deadly health crisis perpetuated by its practices for the purpose of making a profit.
Kentucky had 1,404 overdose deaths in 2016 and had the third highest drug overdose rate in 2015 behind West Virginia and New Hampshire, according to the complaint. Kentucky has the sixth-highest rate of opioid deaths in the country, according to data from the Centers for Disease Control and Prevention (CDC).  
"While Walgreens' slogan was 'at the corner of happy and healthy,' they have significantly harmed the health of our families in fueling the opioid epidemic," Beshear said in a statement. "While the pain of addiction and loss of a loved one may never heal, I want to make sure these billion dollar companies take responsibility and become a part of the solution."
Beshear wants Walgreens to stop "over-dispensing opioids" and "filling suspicious orders." The lawsuit also seeks damages and penalties, as well as an injunction.
Fighting the opioid epidemic
The lawsuit follows recent efforts made by companies to stem opioid misuse and abuse.
In January, Walmart introduced a way to safely destroy leftover opioids at home. Last month, the retailer pledged to propose a "solution" to the opioid crisis by implementing a new plan to restrict some opioid prescriptions to a seven-day supply with a maximum of 50 milligrams of morphine per day. CVS also started restricting first-time opioid prescriptions at seven days earlier this year.