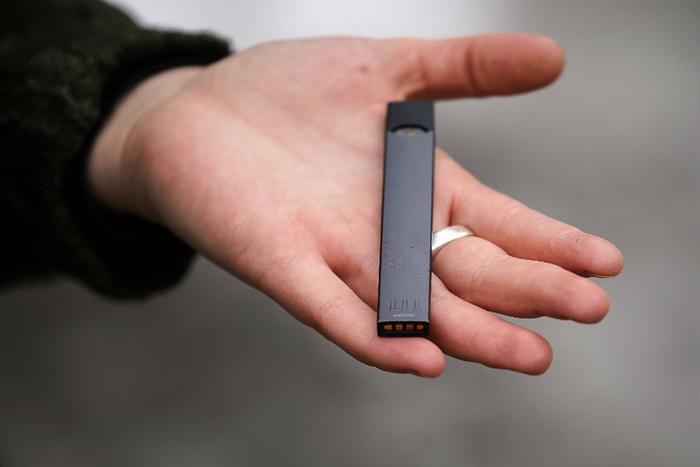 Juul has been hit with a wrongful death suit following the death of a teenager who "became intensely addicted" to the e-cigarette maker's nicotine products. 
The complaint, filed by the mother of 18-year-old Florida resident Daniel David Wakefield, accuses Juul of causing the teen's death through its marketing campaign. The company has faced significant criticism over its marketing campaign, which lawmakers and health officials claim deliberately targeted youth users.
Juul recently agreed to stop advertising its products altogether in the U.S. while cases of a mysterious lung illness linked to vaping are being investigated. 
Years of Juul use
In the wrongful death suit filed on Tuesday, Wakefield's mother claims her son's behavior changed "dramatically" after being exposed to Juul advertising in 2015. She claims he gradually became "intensely addicted" to the company's products. 
Within a year of starting to vape, the teen ended up hospitalized for three days. In August 2018, he was found in an unresponsive state by his father. The previously healthy teenager's death was ultimately pinned on "breathing complications." The complaint notes that the death occurred after a day that included moving boxes. 
The suit accuses Juul of "wrongful conduct in marketing, promoting, manufacturing, designing, and selling JUUL." The plaintiff is seeking compensatory, punitive, and other damages related to Wakefield's death, which Juul is accused of "substantially" contributing to.  
Lung illnesses under investigation
The CDC said last week that the vaping-related death toll in the U.S. had increased to 26, and the number of illnesses had been raised to 1,299. Health authorities are currently trying to find a specific cause of the illnesses, but vaping has so far been a common thread among all of the illnesses and deaths. 
Most of the confirmed cases of lung injuries have involved patients who reported using THC-containing products. However, some reported using only nicotine vaping products. 
Lawmakers and health officials are particularly concerned about the rise in youth use of the products over the past few years. Around 15 percent of those who either got sick or died are under the age of 18, and 21 percent are 18 to 20 years old, according to the CDC.