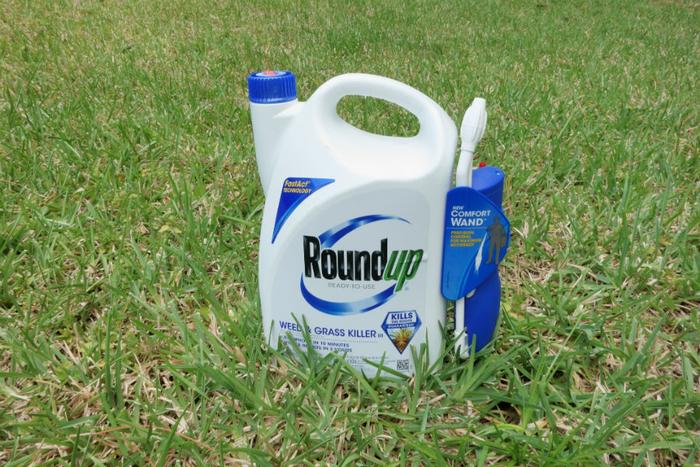 A couple in California has been awarded $2 billion in damages after a jury decided that glyphosate was the cause of the cancer affecting both plaintiffs.
The case is the third in less than a year accusing Bayer of willfully concealing the risks of the key ingredient in its popular Roundup herbicide. As in the cases before it, the latest charges were brought by plaintiffs who had used Roundup for decades.
On Monday, a jury in Alameda County Superior Court found that glyphosate was the cause of the non-Hodgkin lymphoma in both Alva and Alberta Pilliod, who have used the product since the 1970s.
"The cloud hanging over Bayer will only grow bigger and darker, as more juries hear how Monsanto manipulated its own research, colluded with regulators and intimidated scientists to keep secret the cancer risks from glyphosate," Environmental Working Group (EWG) President Ken Cook said in a statement.
Bayer says it will appeal
Bayer has maintained through every trial that "hundreds of studies" indicate that its popular weed killing product does not cause cancer when used as directed. In a statement, Bayer said it is "disappointed with the jury's decision and will appeal the verdict in this case."
"We have great sympathy for Mr. and Mrs. Pilliod, but the evidence in this case was clear that both have long histories of illnesses known to be substantial risk factors for non-Hodgkin's lymphoma (NHL), most NHL has no known cause, and there is not reliable scientific evidence to conclude that glyphosate-based herbicides were the "but for" cause of their illnesses as the jury was required to find in this case," the company said.
To date, more than 13,000 similar lawsuits have been filed against Bayer-Monsanto. In February, California resident Edwin Hardeman won a lawsuit alleging that the active ingredient in Roundup caused his cancer. Six months prior to that, a jury found Bayer responsible for causing non-Hodgkin lymphoma in Dewayne Johnson, a former school groundskeeper who regularly used Roundup.
Each jury said Bayer had failed to warn consumers about the risks of the product and its controversial main ingredient.
Glyphosate and cancer risk
Earlier this year, a meta-analysis based on the results of six earlier studies on glyphosate found that the herbicide increases the cancer risk of heavily exposed individuals by 41 percent.
"All of the meta-analyses conducted to date, including our own, consistently report the same key finding: exposure to GBHs (glyphosate-based herbicides) are associated with an increased risk of NHL," the authors of the University of Washington report wrote.
"From a population health point of view, there are some real concerns," said Lianne Sheppard, one of the study's co-authors.
Glyphosate is currently the most heavily used herbicide in the world. In addition to being used as a weedkiller and sprayed on farmland, the product gets into food. A pair of laboratory tests commissioned by the EWG found glyphosate in nearly every sample of popular oat-based cereals and other oat-based food marketed to children.