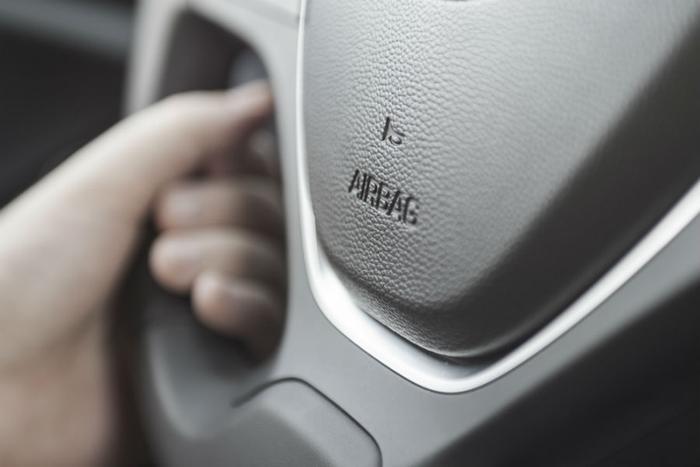 Honda is recalling 1.6 million cars in the United States to replace defective Takata front airbag inflators that do not contain a moisture absorbing desiccant. Honda says that should be the last of the recalls associated with the Takata airbag issues.
The inflators included in Phase 5 and installed in both Honda and Acura models were used as replacement parts during early Takata airbag inflator recall repairs or were part of whole airbag modules replaced for other reasons prior to February 2017. 
Takata airbags have been associated with deaths and injuries when the airbags deployed, sometimes even when they were not involved in a collision. In a number of cases, the airbags sprayed metal fragments throughout the vehicle cabin like shrapnel, hitting occupants.
"Honda decided to take this action early, ahead of NHTSA's planned expansion date in late December 2019, because it has made significant progress with existing recall repairs," the company said in a press release. "The company also has adequate replacement parts, all from alternative suppliers, to repair all affected Acura and Honda models, including those in the expanded population. Thus, owners of affected vehicles should seek repair immediately at authorized Honda and Acura dealers."
Millions of vehicles
Takata has recalled millions of cars equipped with its airbags that were installed in dozens of different makes and models of vehicles. The total number of recalls caused by the potentially dangerous airbags is now in excess of 50 million and may reach as many as 70 million next year.
Honda says the number of recalled airbag inflators has risen to nearly 22.6 million in approximately 12.9 million Honda and Acura cars that are now included in the recall to replace a Takata driver front seat airbag inflator in the United States. 
Affected owners should act now
Honda said it is announcing the latest recall to encourage each owner of an affected vehicle to schedule repair at an authorized dealer as soon as possible. 
The automaker said replacement parts are available, all from alternate suppliers, to begin free recall repairs immediately, and a free rental car is available to the vehicle owner for the day of the recall repair or longer if a replacement part is temporarily unavailable. 
The company said it will mail notification to affected owners in mid-August. In the meantime, vehicle owners may also check their vehicles' recall status now at www.recalls.acura.com and www.recalls.honda.com or by calling (888) 234-2138.