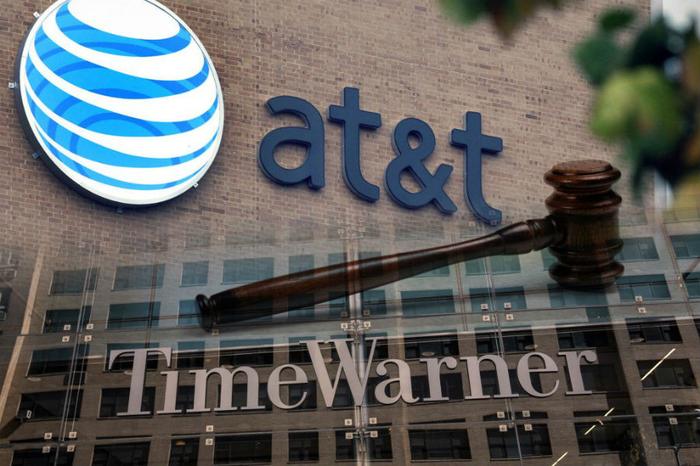 The U.S. Justice Department says it will appeal a judge's decision that allowed AT&T to acquire Time Warner, even though the deal has already been completed.
The government tried to block the two companies from joining forces, claiming the pairing of a telecom giant with a major content provider would be too powerful and harm consumers. But in a lengthy opinion, U.S. District Court Judge Richard Leon ruled the government had failed to show that the deal violated antitrust laws.
Leon acknowledged the Justice Department could appeal the ruling, but the judge, in very strong language, urged the government not to seek a stay that would block the two companies from proceeding with their merger. The merger was completed in mid-June.
The next step will be a hearing before the D.C. Circuit Court of Appeals, where a three-judge panel will review the case and consider the government's argument that Leon's ruling be overturned. What isn't clear is how quickly that will take place.
AT&T has renamed Time Warner WarnerMedia, and it is busily integrating it into the company. If Leon's ruling is overturned, AT&T would have to divest itself of its recently-acquired asset, or appeal the ruling to the U.S. Supreme Court.
AT&T confident it will prevail
In his ruling, Leon told the Justice Department it does not have "a likelihood of success on the merits of an appeal." AT&T General Counsel David McAtee agrees.
"The Court's decision could hardly have been more thorough, fact-based, and well-reasoned," McAtee said in a statement. "While the losing party in litigation always has the right to appeal if it wishes, we are surprised that the DOJ has chosen to do so under these circumstances."
By acquiring Time Warner, AT&T now owns HBO, CNN, TNT, TBS, and Warner Brothers Entertainment. It can draw on those media assets to provide a number of streaming services.
Shortly after completing the merger, AT&T announced a new video service called WatchTV, a skinny bundle of channels that will be available "on virtually any smartphone, as well as on certain streaming devices."
AT&T said its new service will feature 31 TV channels, including recently acquired CNN, TNT, and TBS, as well as channels from AMC Networks, Discovery Communications, and Viacom.