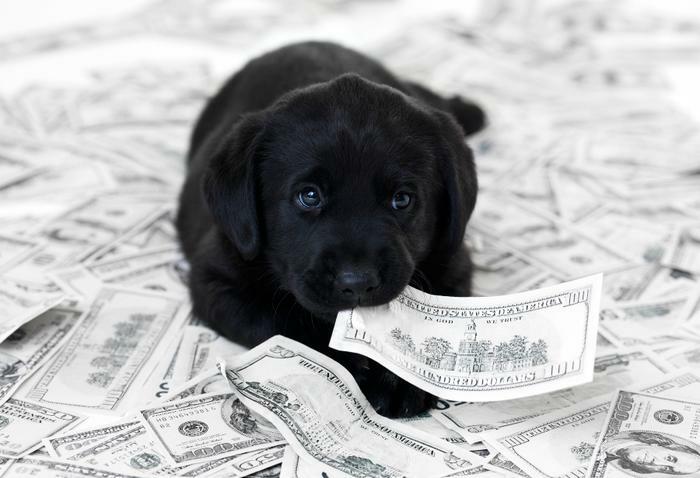 The "puppy scam" has been around for a long time, but it found new life during the pandemic when pet adoptions skyrocketed.
Google has filed a lawsuit against an offshore operator, claiming that the defendant used an elaborate network of websites, phone numbers using Google Voice, and Gmail accounts to appear to be a major breeder of purebred basset hound puppies.
Citing Better Business Bureau data, Google Senior Counsel Mike Trinh and Google CyberCrime Investigation Group Manager Albert Shin say pet scams now make up 35% of all online shopping scams reported to the organization.
How pet scams work
Pet scams follow a typical pattern. A victim responds to an online ad with a photo of a pet for sale. The price that's quoted is about average for the particular pet, often a bit less.
But after a week or so, the victim is contacted again and told there is an issue with delivery. The transaction will cost an additional amount of money, maybe as much as $2,000. Because the victim has now emotionally bonded with the pet, maybe even posting the picture on social media, they are often inclined to pay it.
Of course, the pet never arrives and the "breeder" disappears – along with the money that was paid in an untraceable form, often using gift cards. 
"Sadly, this scam disproportionately targeted older Americans, who can be more vulnerable to cyberattacks," Trinh and Shin say. "The FTC and FBI report that older people are scammed out of an estimated $650 million per year."
Look for red flags
The American Kennel Club says these types of scams always have "red flags" and that consumers seeking to purchase a puppy should watch out for them. One of the biggest red flags is the type of payment that's requested – the "breeder" won't accept a credit card but demands some odd payment form like gift cards or bitcoin.
Another red flag is that the seller will avoid talking on the phone and will only communicate electronically. Likewise, the victim won't be allowed to see the puppy on a video call.
The photo that the scammer uses may be a stock image or a photo that they downloaded from the internet. To check it out, Google recommends performing a reverse image search. Using Google Chrome, place the cursor over the photo and right-click, then choose the option "Search Google for image." If that picture shows up in a number of places, Google says you're likely dealing with a scam.
Google's lawsuit is the first step in a new strategy. The company said it is moving beyond trying to raise public awareness about scams and is now targeting "bad actors" with legal action that will set a legal precedent, disrupting the tools used by scammers, and increasing the consequences for people who steal from consumers.