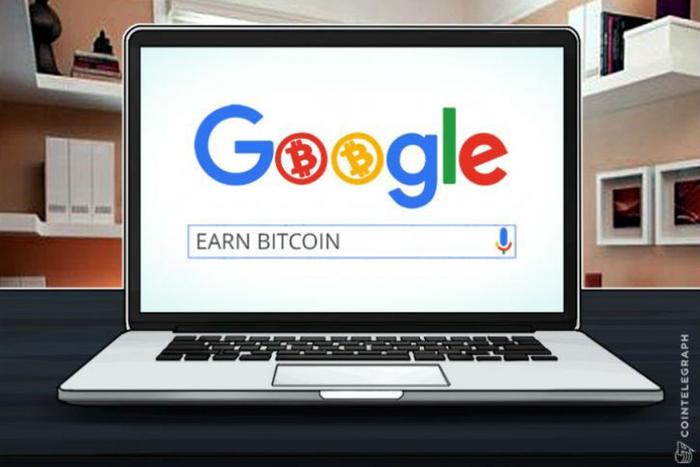 Google is banning all advertisements relating to cryptocurrency, the company recently announced.
Google ads, which run on Google pages and third-party websites, will no longer feature initial coin offerings, wallets, online exchanges, or even trading advice relating to cryptocurrency beginning in June 2018.
In an interview with CNBC, Google's director of sustainable ads cited "consumer harm" as the reason for banning the ads. "We don't have a crystal ball to know where the future is going to go with cryptocurrencies, but we've seen enough consumer harm or potential for consumer harm that it's an area that we want to approach with extreme caution," he told the station.
While cryptocurrencies have made instant millionaires out of some investors, they are not regulated by financial institutions and have proven to be especially vulnerable to hacking.
"Exchanges" don't meet standards
Google's move follows a similar policy implemented by Facebook and a recent warning by the Securities and Exchange Commission (SEC) about cryptocurrencies.
Last week, the SEC said that operators of online trading platforms, or sites where investors can trade cryptocurrencies such as Bitcoin, were misleading consumers by portraying themselves as "exchanges." The SEC reminded consumers that it does not regulate such platforms, despite what the term "exchange" might imply.
"Many platforms refer to themselves as 'exchanges,' which can give the misimpression to investors that they are regulated or meet the regulatory standards of a national securities exchange," the SEC said.
"Although some of these platforms claim to use strict standards to pick only high-quality digital assets to trade, the SEC does not review these standards or the digital assets that the platforms select, and the so-called standards should not be equated to the listing standards of national securities exchanges."
A bubble waiting to burst?
Proponents of cryptocurrencies cite limited regulations, and a decentralized, universal currency as the major appeal of the trade. But financial institutions and banks have repeatedly claimed that online cryptocurrencies are a dangerous investment.
Goldman Sachs, in a report last year, said that Bitcoin is seven times more volatile than gold. More recently, a major investment firm in Europe described Bitcoin as essentially worthless.
Allianz Global Investors, the investment arm of Europe's largest insurer, published a report last week about the Bitcoin "bubble."
"... it appears to us that bitcoin mania is a textbook-like bubble – and one that is probably just about to burst," author Stefan Hofrichter wrote.