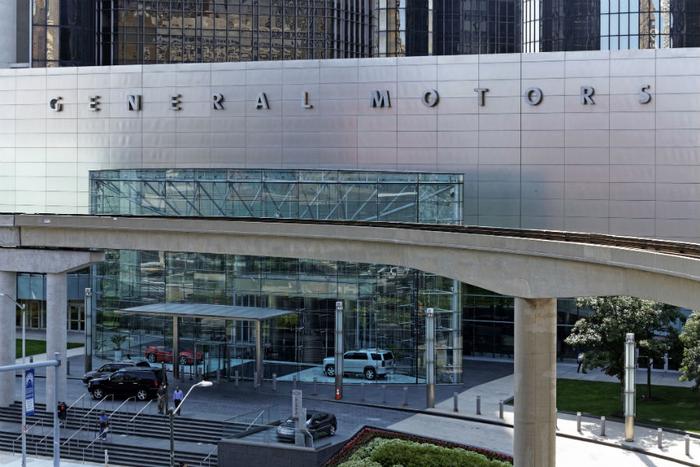 The car rental landscape has completely changed from the old pick-it-up-at-the-airport days. Slowly over the last five years, the game has shifted toward ridesharing with companies like Uber, Lyft, and Turo (an Authorized Partner) leading the way.
The car rental barons wanted part of that action, too, so Enterprise and Avis jumped into the rideshare fray with their respective acquisitions  of Zimride and Zipcar.
Earlier this month, BMW announced it has a new ridesharing app called "Reach Now." And, on Tuesday, General Motors (GM) announced it has its eye on stretching the rideshare model.
In GM's twist, it's hoping it can convince Chevrolet, Buick, GMC, Cadillac, and truck owners to monetize their vehicles through Maven, an on-demand mobility sharing service accessible via an app.
For those who are looking for an escape from the cost of owning and maintaining a car, the company says a service like Maven provides all the benefits of a car without the costs of ownership. Maven allows owners to call the shots and rent out their cars by the hour, the day, the week, or the month.
"Your car is one of the most expensive things you own. Sitting idle, it is a wasted asset," said Julia Steyn, vice president of General Motors Urban Mobility and Maven. "It's time to put your car to work. Maven's peer-to-peer offering is a smart way for owners to offset their vehicle investment."
GM has dubbed the service "Peer Cars" and is giving it a trial run in Chicago, Detroit, and Ann Arbor. Steyn says that the plan is to expand to more markets in the fall if the program passes the beta test.
Isn't Maven an old concept?
There are consumers who have no doubt seen the Maven name before. GM originally launched Maven in 2016 after it bought select assets and employees from SideCar; at the same time it invested $500 million in the ridesharing service Lyft.
Originally, the business relied on a fleet of GM vehicles that were able to be rented by consumers. In 2017, GM went on a tear of Maven-related products including Maven City, Maven Gig, Maven Home, and Maven Reserve, which were designed to fit any niche that needed transportation.
For example, Maven Gig was directed at "gig economy" types like people who delivered food or groceries through gigs like UberEATS, but didn't have cars of their own.
How will GM make this idea secure for the consumer?
As many readers may know, rideshare companies have had a difficult time staying out of trouble. The king of all ridesharing companies, Uber, has been pegged with everything from sexual assault claims to a class action lawsuit alleging that it denied some drivers employment based on illegal background checks.
So, is GM's scrutiny any better? The company feels that given the 300 million miles driven and 180,000 reservations made through Maven's earlier offerings, it understands full well that trust is a key component in sharing.
"During reservations, all vehicles are insured through GM's $1,000,000 insurance policy and every driving member is thoroughly vetted before they are approved to use the service. Owner support is available 24 hours a day, 7 days a week from trained Maven and OnStar advisors," GM wrote in its announcement about Maven.