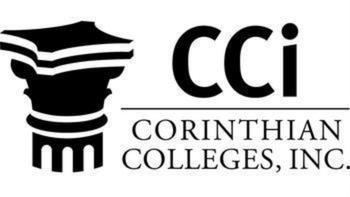 Former students at schools once operated by Corinthian Colleges may be getting some relief from student loans left over from their days at the failed schools.
Letters are going out to thousands of students around the country, explaining their potential eligibility to cancel federal student loans used to attend schools operated by Corinthian Colleges, including Everest Institute, Everest College, Everest University, Heald College, and WyoTech. Lists of the affected campuses, programs, and dates of enrollment are available here and here.
For-profit Corinthian Colleges abruptly ceased operations in 2015, transferring some of its campuses to a nonprofit called Zenith Education Group. The U.S. Department of Education then found that while it was operating, Corinthian Colleges made widespread misrepresentations between 2010 and 2014 about post-graduation employment rates. 
"We want people to know about this opportunity," Ohio Attorney General Mike DeWine said. "If you qualify for this program, apply through the U.S. Department of Education, and get your federal student loan canceled, you won't have to make additional payments on the loan, and you'll be refunded for payments you already made."
Ohio is one of 44 states and the District of Columbia that have arranged for a special "streamlined" process to discharge federal student loans.
However, any student who attended Corinthian Colleges and believes that the school lied about job prospects, the transferability of credits, or other issues may also apply to have their federal student loans canceled using the U.S. Department of Education's universal discharge application at borrowerdischarge.ed.gov.  More information is available at studentaid.ed.gov/borrower-defense.
Continue making payments
It may take time for the U.S. Department of Education to process applications, so any borrowers who apply for loan discharge should continue making payments on the affected loans until they are informed by the U.S. Department of Education or by their loan servicer that their federal loans have been canceled or that the loans are in forbearance while their application is pending.
DeWine also reminded borrowers to beware of student loan scams. Borrowers can apply for loan forgiveness or find related information for free through the U.S. Department of Education. Requests for application fees or offers to cancel student loans in exchange for advance payments may be scams.