---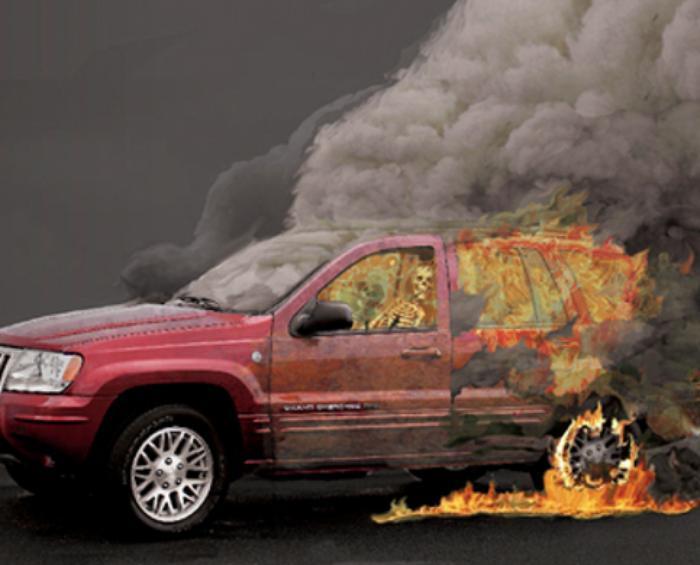 The long July 4th weekend was even longer for executives of FCA US LLC, formerly known as Chrysler. After a hearing Thursday, the head of the National Highway Traffic Safety Administration said he would take action against the automaker soon, possibly sometime this month.
FCA is accused of botching 23 safety recalls and being slow to recognize and report safety defects to NHTSA, as federal law requires.  
"What you heard here is there's a pattern that's been going on for some time, frankly," NHTSA Administrator Mark Rosekind said after the hearing.
NHTSA has already "tentatively concluded" that the company has failed to complete as many as 11 million recalls in a timely manner, sometimes because it took too long to find a remedy and other times because it took too long to make enough replacement parts available.
This is a problem that is not limited to FCA. As we reported recently, car owners complain constantly that dealers are slow to carry out recall remedies, frequently blaming shortage of parts. 
But NHTSA has zeroed in on FCA, saying that it performed poorly in 23 recalls involving 11 million vehicles and NHTSA is expected to hit the Italian-American automaker with stiff penalties.
"Fiat Chrysler takes a long time to produce the parts needed to get vehicles fixed," said Scott Yon, chief of the vehicle integrity division at the agency's Office of Defect Investigations, according to Automotive News. "Their dealers have difficulty getting parts for recalls. Their customers have trouble getting recall repairs done. Fiat Chrysler's recall remedies sometimes fail to remedy the defects they are supposed to fix."
$35 million each
NHTSA could fine the company up to $35 million for shortcomings in each of the 23 disputed recalls, for a possible total of $805 million. It could also order FCA to buy back some of the recalled vehicles and it is almost certain to order that the company take steps to improve its defect detection and reporting processes. 
At the hearing, Jennifer Timian, acting director of NHTSA's Office of Defects Investigation, singled out recalls involving fuel systems catching fire in rear-end collisions, defective ignition switches which disable air bags and defective air bags that "can unexpectedly go off."
"There are times when intervention is warranted," Timian said, saying there have been fatalities and injuries from repairs not being made in a timely fashion. the Detroit Free Press reported.
Witnesses testifying at the hearing buttressed Timian's contention. Center for Auto Safety Director Clarence Ditlow pointed to the recalls of 2006-07 Jeep Commanders, 2005-07 Grand Cherokees and 2008-10 Chrysler Town & Country, Grand Caravan and 2009-10 Journey for ignition switches that can get knocked out of the run position, similar to the Chevrolet Cobalt and Saturn Ion defect.
"One year after the recalls were announced, not a single vehicle has been repaired," Ditlow said. "Fiat Chrysler treats the ... owner notification as a get-out-of-jail free card which can put the actual recall on hold forever."
"The worst of Fiat Chrysler"
Ditlow said the recall involving allegedly fire-prone fuel tanks in Jeep Cherokkes "represents the worst of Fiat Chrysler," labeling it "the recall Fiat Chrysler never wanted to do."
Ditlow said the company failed to notify NHTSA of a defect despite confidentially settling at least 44 lawsuits since the Jeep Grand Cherokee was introduced in 1993.
"When forced to do a recall by NHTSA in June 2013 with a dubious trailer hitch as a remedy, Fiat Chrysler failed to send an interim ... owner notification until January 2014 and a final ... until September 2014," he said, noting that two two years after the recall started, only 5.9% of the nearly 1.5 million 1993-98 Grand Cherokees and 25% of the nearly 1 million 2002-07 Liberty's have been remedied.
"People die when manufacturers fail to remedy recalled vehicles," Ditlow said. "On November 11, 2014, Kayla White burned to death in a rear impact in her 2003 Jeep Liberty. Kayla was 8 months pregnant and had tried to get Fiat Chrysler to install the trailer hitch before the fatal crash."
Ditlow charged that there have been at least 20 deaths in the recalled Jeeps since NHTSA recall request on June 3, 2013.
In its defense, Fiat Chrysler points to earlier findings by NHTSA that the Jeeps "do not present an unreasonable risk to safety" and that the fires only occur "in severe, high-energy rear impacts." The company also contends the recalled Jeeps performed similarly to comparable competing models.
---