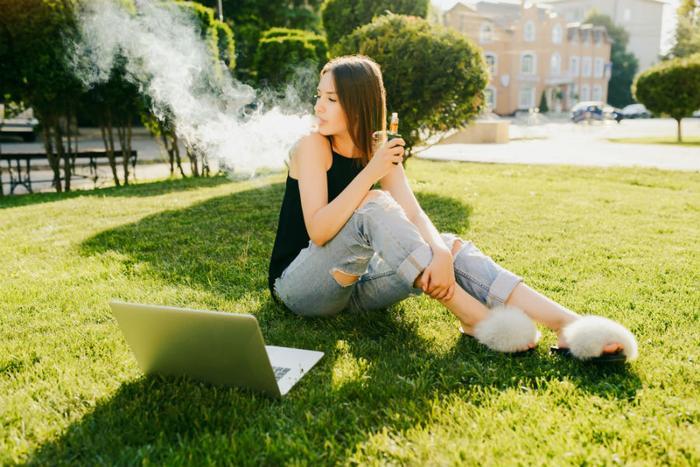 Federal regulators have sent letters to several vaping companies after determining that social media "influencers" failed to include the required nicotine warning statement in sponsored posts about vaping products.
The Food and Drug Administration, joined by the Federal Trade Commission (FTC), reprimanded four vaping companies for failing to ensure that content posted by paid influencers contained the statement, "WARNING: This product contains nicotine. Nicotine is an addictive chemical."
"Given the significant risk of addiction, the failure to disclose the presence of and risks associated with nicotine raises concerns that the social media postings could be unfair or likely to mislead consumers," the letter stated.
The letters, which were sent to Artist Liquids Laboratories, Humble Juice Co., Hype City Vapors, and Solace Technologies, requested that companies submit a written response containing their plan to address the concerns presented by each agency within 15 working days.
"The FTC urges you to review your marketing, including endorsements by your social media influencers, and ensure that necessary and appropriate disclosures are made about the health risks of nicotine," the letter continued.
Curbing youth e-cigarette use
The FDA has been hard at work reducing youth e-cigarette use, which has spiked in recent years. A 2018 survey showed a nearly 80 percent jump in vaping by teens and a 50 percent increase among middle school students compared to the previous year.
The FDA said the letters are part of its "Youth Tobacco Prevention Plan," launched with the goal of limiting youth access to all tobacco products.
"Years of progress to combat youth use of tobacco is now threatened by an epidemic of e-cigarette use by kids, and unfortunately research shows many youth are mistaken or unaware of the risks and the presence of nicotine in e-cigarettes," acting FDA Commissioner Ned Sharpless said in a statement.
"It's critical we ensure manufacturers, retailers and others are including the required health warning about nicotine's addictive properties on packages and advertisements — especially on social media platforms popular with kids," Sharpless said.