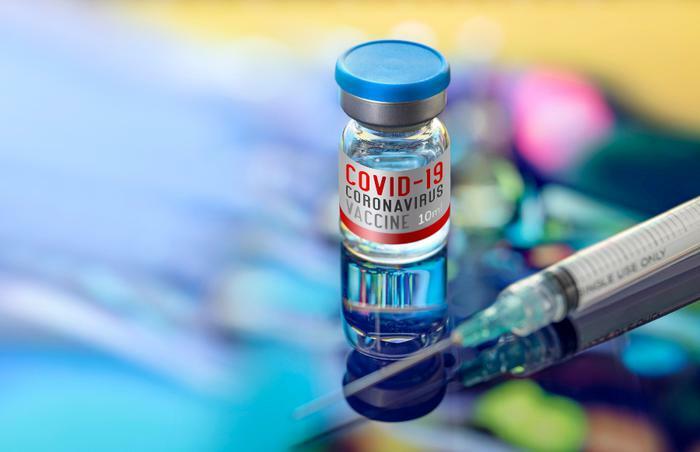 The U.S. Food and Drug Administration (FDA) has issued a warning concerning the Johnson & Johnson COVID-19 vaccine, noting that the vaccine could lead to an elevated risk of developing Guillain-Barré syndrome, a rare neurological condition.
The agency said that the upsides of being vaccinated with the Johnson & Johnson vaccine far outweigh the chances of vaccinated people developing the syndrome. Putting actual odds to the chances of contracting Guillain-Barré, a report in the New York Times said that the probability is estimated to be three to five times higher among recipients of the Johnson & Johnson vaccine than among the U.S. general population. 
So far, in hard numbers, officials are reported to have identified 100 suspected cases of Guillain-Barré among recipients of the Johnson & Johnson vaccine.
What is Guillain-Barré syndrome and what symptoms should you look for?
According to Janssen's latest fact sheet for recipients and caregivers issued Monday, Guillain-Barré syndrome is "a neurological disorder in which the body's immune system damages nerve cells, causing muscle weakness and sometimes paralysis." 
In cases reported to Janssen, the company said in situations where the syndrome occurred in people who had received the Janssen COVID-19 vaccine, the symptoms began within 42 days following receipt of the Johnson & Johnson vaccine and included the following traits:
Weakness or tingling sensations, especially in the legs or arms, that's worsening and spreading to other parts of the body

Difficulty walking

Difficulty with facial movements, including speaking, chewing, or swallowing

Double vision or inability to move eyes

Difficulty with bladder control or bowel function
If you experience a severe allergic reaction
Janssen notes that things like pain, redness of the skin and swelling, headache, fatigue, muscle aches, nausea, and fever are typical side effects of getting the Johnson & Johnson vaccine. However, if anyone experiences something more severe, the company said consumers should call 911 or go to the nearest hospital. After doing that, the suggested next steps are:
Call the vaccination provider or your health care provider if you have any side effects that bother you or do not go away.

Report vaccine side effects to the FDA/CDC Vaccine Adverse Event Reporting System (VAERS). The VAERS toll-free number is 1-800-822-7967, or consumers can send a report online here. Please include "Janssen COVID-19 Vaccine EUA" in the first line of box #18 of the report form.
The company says consumers can also report side effects to Janssen Biotech toll-free at 1-800-565-4008.