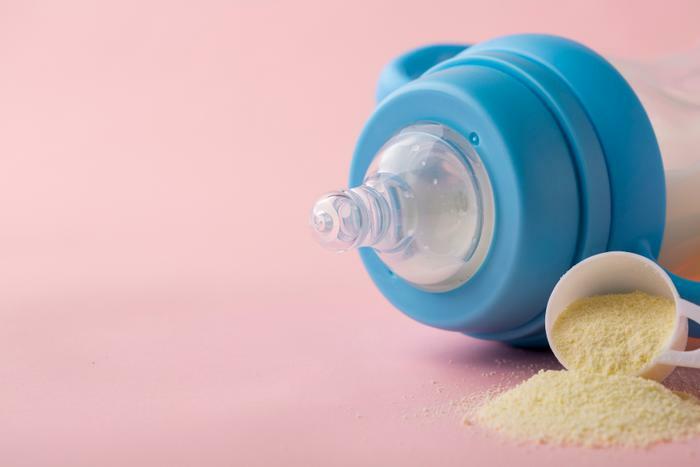 The U.S. Food and Drug Administration (FDA) is cautioning people that powdered infant formulas manufactured at Abbott Nutrition's Sturgis, Mich., facility may cause Cronobacter sakazakii or Salmonella Newport infection in infants. 
The agency stated that there have been four cases linked to Cronobacter symptoms in which infants were hospitalized, with one case resulting in death. The infections were found in Minnesota, Ohio, and Texas.
Salmonella Newport is a common bacteria that has most often been connected to papayas, but it has also shown up in beef products. Cronobacter sakazakii, on the other hand, is a more serious bacteria. It has been connected to powdered milk, herbal teas, starches, vegetables, and even tampons.
The Centers for Disease Control and Prevention (CDC) says Cronobacter can cause diarrhea and urinary tract infections in people of all ages, but infection can be very serious in infants. The CDC says the first symptom of Cronobacter infection in infants is usually a fever, accompanied by poor feeding, crying, or very low energy. Anyone who has an infant displaying these symptoms should take them to a doctor.
What products are recalled?
The Cronobacter sakazakii infections have been connected to Abbott Nutrition's facility in Sturgis, Mich., but the company reports that it found no evidence of Salmonella Newport.
"Importantly, no distributed product has tested positive for the presence of either of these bacteria, and we continue to test," Abbott Nutrition said in a news release. 
Recalled powdered infant formula includes the brand names Similac, Alimentum, and EleCare. The first two digits of the product codes of the recalled products range from 22 through 37, and the code on the container contains "K8," "SH," or "Z2." All recalled products have an expiration date of April 1, 2022, or later. Abbot said no other Abbott liquid formulas, powder formulas, or nutrition products from other facilities are impacted by the recall. 
The FDA warns consumers who have a recalled product to not feed it to their infant. Instead, they should throw it away or return it for a refund. Concerned consumers should visit the FDA's website for more information.
Consumers can check the safety of their product by visiting similacrecall.com and typing in the code on the bottom of the product package, or they can call +1-800-986-8540 and follow the instructions provided. 
CDC suggests breastfeeding
Having been down the Cronobacter road before, the CDC says the best way to protect an infant from the bacteria is breastfeeding.
"Breastfeeding is one of the best things you can do for your baby's health and development," the CDC says. "Among its benefits: preventing different kinds of infections, such as ear and respiratory infections. Very few cases of Cronobacter infections have been reported among infants fed only breast milk."
If breastfeeding isn't a viable option, the CDC says caregivers should use liquid formula instead of powdered formula because the latter is not sterile.
"This is especially important when your baby is less than 3 months old or if your baby was born prematurely or has a weakened immune system. Liquid infant formula is made to be sterile (without germs) and should not transmit Cronobacter infection when handled carefully," the agency suggests.