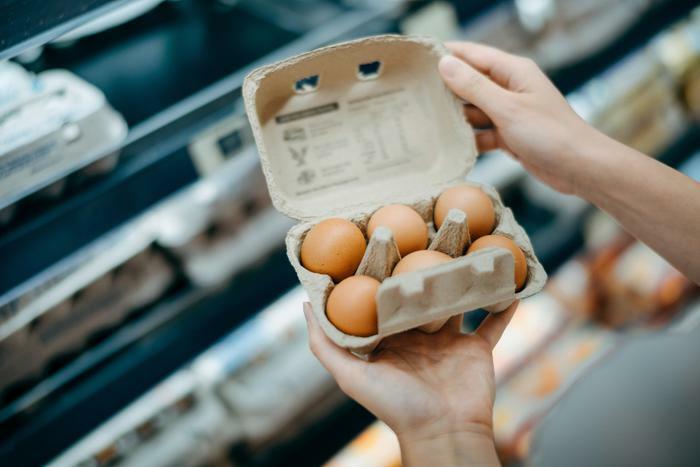 If your grocery list includes eggs, be ready to pay more. Officials report that egg prices were rising quickly due to inflation and shipping costs, but they've gotten even more expensive due to the country's worst outbreak of bird flu (H5N1) in nearly 10 years.
FoodMarket.com reports that retail prices for large eggs average $3.14 a dozen, up from $2.77 a dozen last year. Extra-large eggs are featured at $4.16 a dozen on average, 64% above a year ago. Data from the U.S. Department of Agriculture (USDA) shows a further breakdown of prices by region. 
How bad is the bird flu this time around? Overall, NPR reports that more than 22 million birds have died from the disease, including millions of chickens and turkeys in barns and backyards that had been raised to provide eggs or meat.
In Iowa, the leading U.S. state when it comes to egg production, more than 5 million birds died at an egg-laying facility in Osceola in a single day, according to the USDA. Overall, it's estimated that more than 13 million birds have been culled from flocks in the state.
It should be noted that the H5N1 bird flu poses relatively little risk to humans. The Centers for Disease Control and Prevention (CDC) says the risk is "low;" however, some who have job-related or recreational exposures to birds are at a higher risk of infection
Cage-free eggs instead?
If grocery shoppers think they can hedge their bets by buying cage-free eggs instead, they just might be right. The USDA says grocers are starting to shift their promotional focus to cage-free offerings because they currently have a better competitive price point and better margins than commercial eggs.
The agency said the average ad price for cage-free eggs declined by $0.39 to $2.47 per dozen. It also said the average ad price spread between 12-packs of Large caged eggs and cage-free eggs narrowed by $0.27 per dozen, bringing it to a spread of $1.00 per dozen.
"As wholesale prices for caged eggs remain strong, retailers are shifting their attention to promoting cage-free types with a more competitive price point," the agency said in its overview of the situation.