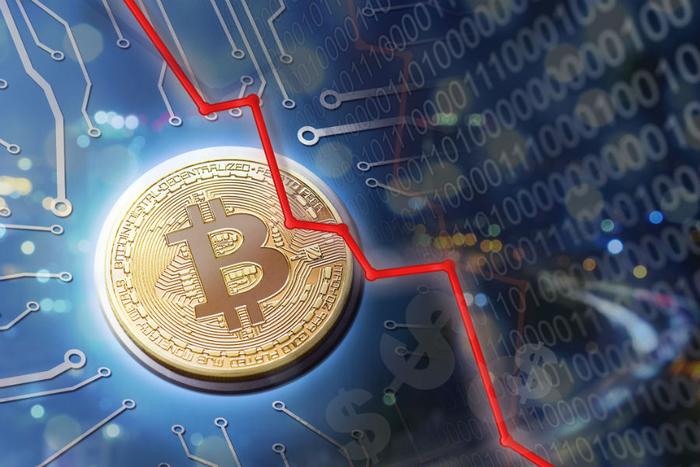 The Bitcoin bloodbath marches on, taking a dive to below the $6k mark – the first time it's been this low since November 2017.
According to the lookouts at CryptoCoinsNews (CCN), the low volume of Bitcoin and Ether -- the native cryptocurrency of the Ethereum blockchain protocol -- are to blame. And the forecast is rockier than some would like.
"At this rate, the bitcoin price could dip as low as $5,800 in the short-term, especially if the daily volume of BTC does not spike by a large margin in the next 24 to 48 hours," reported CCN.
As of June 29, Bitcoin's volume is still under the $4 billion mark and Ether's volume is below $1.5 billion. While it's higher than the volume of the day before, analysts are concerned that it's not sufficient enough to push the crypto market up for the short-haul.
Feast, famine, or funeral?
"There's more blood to come," said Ran Neu-Ner, founder of OnChain Capital, host of CNBC's "Crypto Trader," and someone who predicted Bitcoin's tumble weeks ago.
"Right now my money is on the market continuing to go down," Neu-Ner warns, estimating that there's a 60+ percent chance the crypto market could become bearish versus a 16 percent chance of a bull market.
"And a bear market means we're going to test $5,350" as the new low, the founder of OnChain Capita said.
Bitcoin has been declared "dead" more than 300 times by financial savants ranging from Warren Buffett to the Washington Post who proclaimed "Bitcoin isn't the future of money — it's either a Ponzi scheme or a pyramid scheme."
ConsumerAffairs recently reported the findings of economics scholars at the University of Texas who found that the enormity of Bitcoin's peak value of $19,000 may have come at the hand of some artificial market manipulation.
First, Russia. Now, Bitcoin?
On Wednesday, cybersecurity expert Scott Dueweke, president of The Identity and Payments Association (IDPAY), testified before the Senate Judiciary Committee that virtual currencies are the ideal tool for state actors and foreign parties to use in altering the U.S. political process.
"Considering that a large percentage of global criminal hackers and many cybercriminals are Russian or speak Russian (it is estimated that 25% of Darknet content is Russian), and given Russia's current state of tension with the United States and Europe, this development should be closely monitored," Dueweke warned in his prepared testimony.