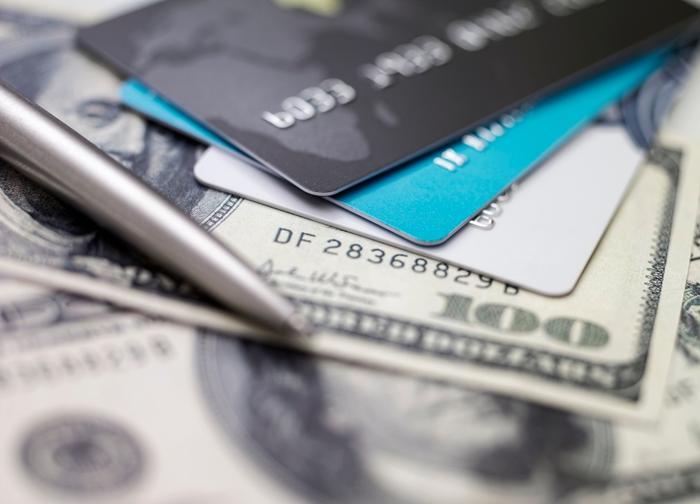 In February, before the pandemic took over, the likelihood of a consumer's application for a credit card limit increase being rejected was at a six-year low. 
That was then, but the this-is-now narrative is quickly changing. The big players in the credit card game are starting to protect themselves by lowering customer spending limits. To them, it's a no-brainer: if people can't work, they're probably not likely to pay their creditors.
Discover and others lower the boom
Leading the way among the major credit card issuers is Discover Financial Services. In a regulatory filing, Discover made it known that it was a) pulling back on lines of credit for new customers; and b) cutting back on its efforts to sign new customers up.
It's not a moment too soon for Discover. It just reported a first quarter 2020 loss of $61 million compared to a $726 million profit for the same quarter a year ago.
"As the number of loans enrolled in these programs increases, our financial results will be adversely impacted in the short term due to forgone interest," Discover said.
Discover isn't the only credit card company waving the caution flag. Bloomerg reports that Synchrony Financial -- a company that manages credit cards for J.C. Penney, Gap, Amazon, Lowe's, BP, Ashley HomeStores, and others -- said it will try to prevent losses by "dynamically reevaluat(ing) a customer's creditworthiness."
However, it's important to note that it's not always the companies at the top of the credit card pecking order -- like DIscover, VISA, and MasterCard -- that are making these decisions. When ConsumerAffairs asked MasterCard if it was modifying credit card limits, a company spokesperson directed us to the banks and credit unions who issue the cards. 
"They're the ones who make the determination on lines of credit and have that relationship with the consumer," the representative said in an email.
How do we stack up compared to 2008?
PYMNTS recently did a comparison of COVID-19's economic impact vs. the Great Recession of 2008 and found that consumers are already in a better financial position than they were 12 years ago, plus they have comparatively less debt.
If you remember the 2008 financial crisis, banks went belly-up, people lost their homes, and consumer confidence in the financial market was shattered. Simply put, consumers felt mistreated.
"In the 2008 financial crisis, banks battered by losses on mortgages ended up frustrating legions of existing customers by slashing spending limits, sometimes even for creditworthy borrowers," Bloomberg's Jennifer Surane reminded readers. "Many cardholders complained that the drop in available credit also lowered their credit scores."
But PYMTS found that consumers are actually spending less during the COVID-19 crisis. "Social distancing regulations and lockdown measures have drastically cut into the types of purchases they would typically make," the publication said.